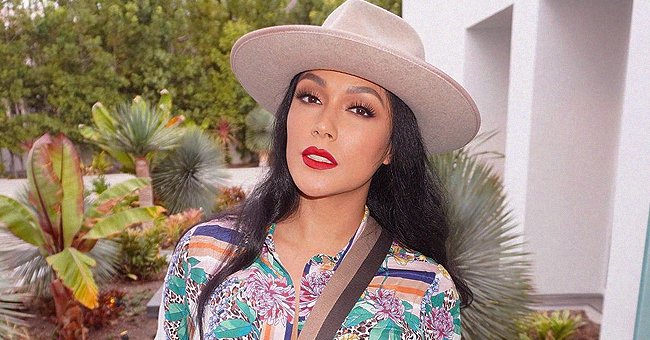 Instagram/missjackson
Shantel Jackson Poses in a Car as She Shows off Her Stylish Animal-Print Headband (Video)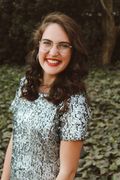 Rapper Nelly's girlfriend, Shantel Jackson, shared a video on Instagram showing off her fluffy animal-print headband whilst sitting in a fancy convertible car.
Shantel Jackson's Instagram video shows her fiddling with her adorable white and animal-print headband and casually playing with her curly dark hair while seated in a convertible car with leather seats and the top down.
The model used a summery filter and the artist Sade's "The Sweetest Taboo" playing in the video, which gives all the cool vibes for Jackson's post. She couldn't ask for better publicity for her accessory enterprise.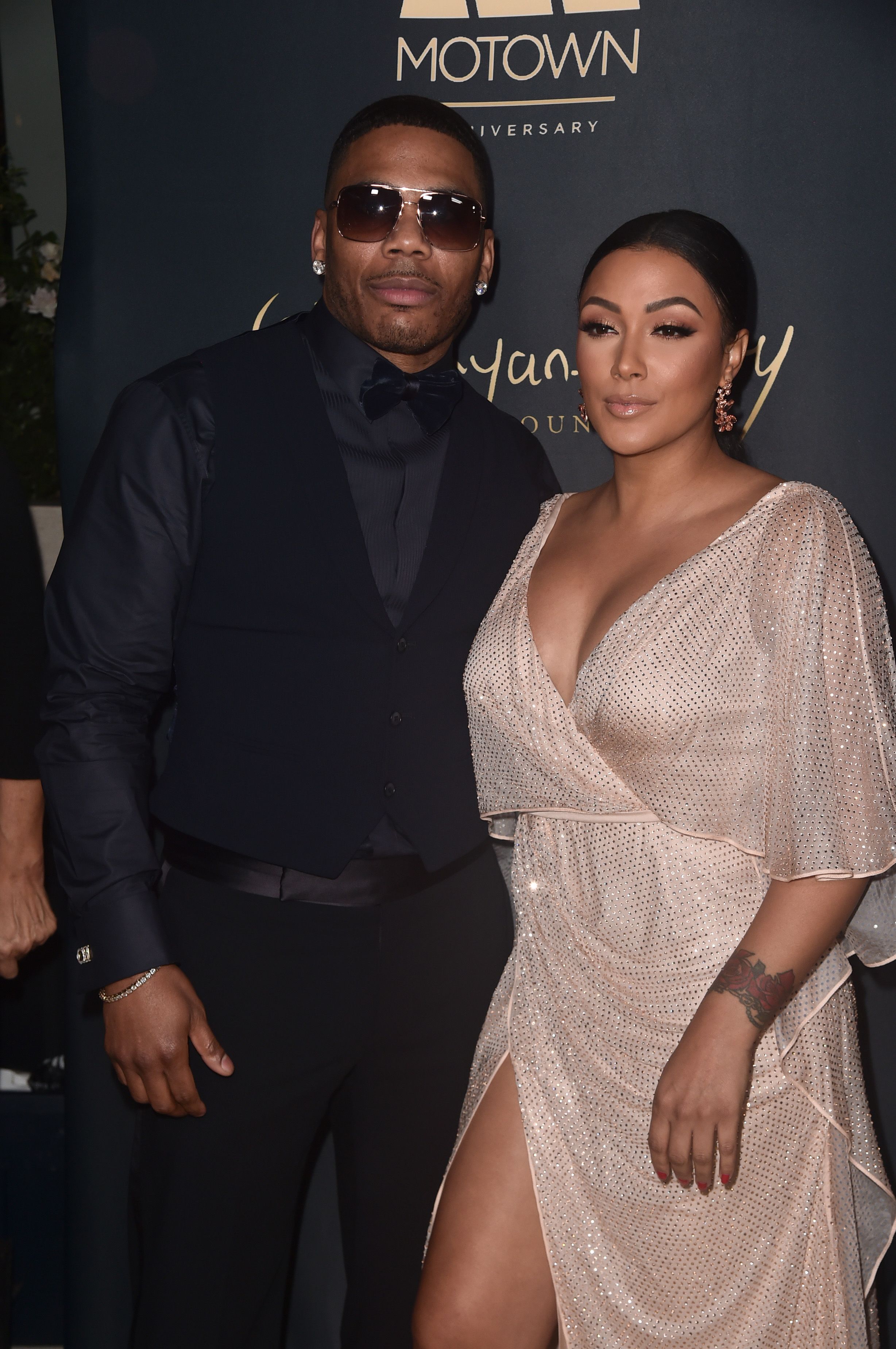 Nelly and Shantel Jackson at The Ryan Gordy Foundation's celebration of 60 Years of Motown on November 11, 2019. | Photo: Getty Images
FANCI GOODS
This video makes Jackson look not only stylish and swoon-worthy but also positively contributes to her company's image. The headband that Jackson is sporting is from her company Fanci Goods as she mentions in her caption:
"Top down today Headband @fancigoods"
Jackson's passion for all things fashion inspired her to start Fanci Goods. The enterprise focuses on making products such as magnetic lashes, makeup tools, and other accessories such as the headband seen in her post.
MODEL, ENTREPRENEUR & ACTOR
Fanci Goods isn't Jackson's only entrepreneurial effort. She also owns two other companies, namely Chic Beaute, a skincare line, and a line of orthotics, making walking in heels more comfortable, called Shoe Gummies.
[50 Cent] trolled Jackson's ex-fiancé by commenting on a photo that Nelly posted to Instagram of him and his girlfriend .
Beyond her business sense, Jackson is also a model. She was scouted on the Metrorail at the age of 16 and featured in commercials and catalogs as a teenager. The model also tried acting and was featured in the action movie "Freelancers."
ENGAGEMENT CONTROVERSY
Before her relationship with Nelly started in 2014, Jackson was engaged to Floyd Mayweather. They had a nasty and public breakup, which ended in court. Invasion of privacy and assault was on the list of Jackson's charges against Mayweather.
Jackson was pregnant with twins when her relationship with the Mayweather took a bad turn. She shared the news with the boxer but did not tell her family. Jackson decided to terminate the pregnancy which did not sit well with Mayweather.
RELATIONSHIP WITH NELLY
Despite the controversy surrounding her breakup with the professional boxing champion, Nelly and Jackson were seen together a few months later. The rapper and model have been dating since 2014.
The couple even has artist 50 Cent in their corner. He trolled Jackson's ex-fiancé by commenting on a photo that Nelly posted to Instagram of him and his girlfriend in November 2019.
Nelly and Jackson seem to be supportive of one another whilst still having fun. Jackson posted a video where she impersonated her boyfriend by dressing up in his clothes and recreating the music video for his hit "Dilemma."
There have also been conversations surrounding marriage between the two. Nelly is determined to be 100 percent certain that they are ready for marriage before taking that next step, as he mentioned in an interview whilst on "Dancing with the Stars."
Please fill in your e-mail so we can share with you our top stories!