LL Cool J's Wife & Cookie Johnson Laugh While Posing in Chic Outfits in a Sweet B-Day Tribute
Rapper LL Cool J's wife Simone Smith celebrated her "big sister" Cookie Johnson's 62nd birthday by paying a sweet tribute to her in an Instagram post. 
On Wednesday, Simone Smith took to her Instagram page to pay tribute to her "big sister," Cookie Johnson, who turned 62 years old. Smith shared a throwback picture that showed her and Cookie laughing heartily while looking chic in fashionable outfits.
Smith wore a blue denim jacket over a white top and crazy blue jeans. She also tied a pink cloth around her waist. Cookie wore a Versace coat over a black top and Versace pants.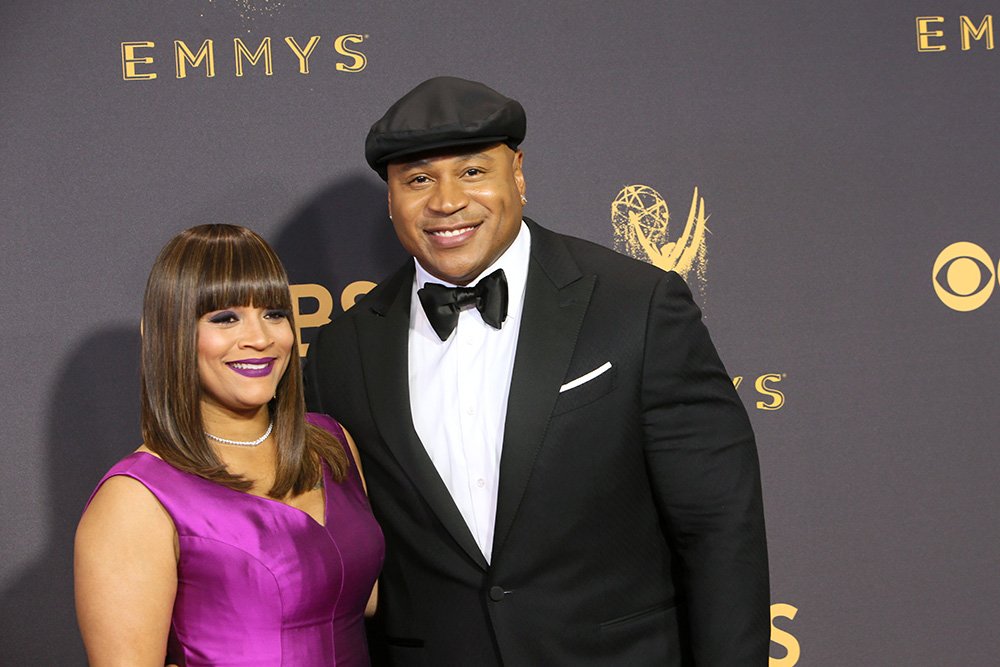 In the post's caption, Smith said it was a happy day to celebrate Johnson. She said she did not know what they were laughing about in the picture, adding that laughter is good for the soul. In the concluding part of her caption, Smith wrote:
"Enjoy this beautiful day and all the wonderful blessings God has for you this year. Love you Cooks!! ???? @thecookiej."
One of Smith's fans who commented on her post described the snapshot as amazing and said they love the pure joy she and Cookie displayed. Many other fans wished the latter a happy birthday. 
Cookie, former NBA star Magic Johnson's wife, shares a close bond with Smith. That bond was brought to the fore in a tweet her husband made in September 2017. 
According to EJ, Magic first reacted to his words harshly.
In the tweet, the former basketballer shared a picture that showed him and his wife posing with LL Cool J, Smith, and actor Samuel L. Jackson and his wife, LaTanya Richardson.  Magic revealed that Smith threw a surprise party for LL Cool J to celebrate his Kennedy Center Honor. 
Magic and Cookie are almost the same age and were born in the same year. While Cookie was born in January, her husband was born in August 1959.
Simone Smith threw a surprise party for her husband LL in celebration of his Kennedy Center Honor. pic.twitter.com/KSRCKeNIqu

— Earvin Magic Johnson (@MagicJohnson) September 11, 2017
In 2019, the couple celebrated their 60th birthdays with a lavish soirée in St. Tropez that had A-list celebrities like Jennifer Lopez and Angela Bassett in attendance. 
The couple is parents to two children, son Earvin "EJ" Johnson III, who they welcomed in 1992, and Elisa Johnson, who they adopted in 1994 when she was three years old. Magic also has an older son, Andre Johnson, from a previous relationship. 
EJ is the most popular of the Johnson kids and came out as gay in 2013. In 2018, he joined his mother on an episode of Jada Pinkett's "Red Table Talk" to discuss how he came out to his father. 
According to EJ, Magic first reacted to his words harshly. However, father and son had a conversation the next day that ended with the basketball legend assuring his son that they would get through the phase and that he needed time to adjust. 
Cookie had earlier revealed in another interview that she struggled with her son's sexuality at first and that it was hard for her to come to terms with it. 
However, after she prayed about it, she felt solace. She realized that she could love EJ and support him for who he is and be okay with it.