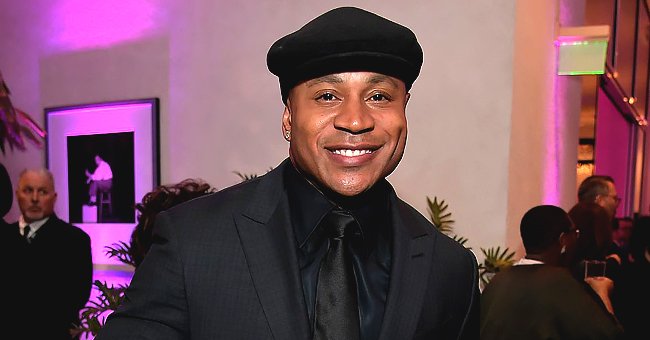 Getty Images
LL Cool J's Wife Looks Elegant in a Shimmering Dress and a Black Velour Jacket (Photo)
The rapper's wife looks absolutely stunning in the photo she shared where she features an elegant dress for a social event that took place before the pandemic. She praises her good friend who is fighting cancer as well as she did years ago.
52-year-old rapper and record producer, LL Cool J's wife, Simone I. Smith, recently took to Instagram to post a photo in which she looks absolutely fantastic wearing an elegant outfit while pictured next to one of her closest friends, stylist Danielle Merollo.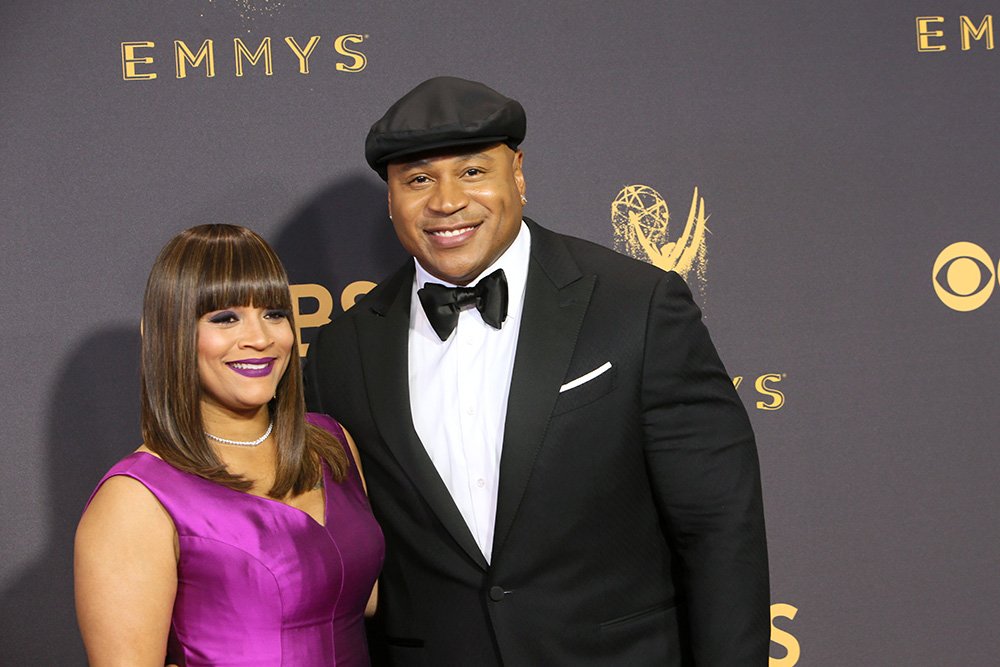 LL Cool J and wife Simone Smith attend the 69th Annual Primetime Emmy Awards at Microsoft Theater in Los Angeles, California in September 2017. I Image: Getty Images.
In the photo, Smith sports a shimmering colored dress and a black jacket with a cool hairdo that made her look very elegant. Next to her, Merollo wears a sober but graceful black dress and tights. Both women look happy to be sharing that special moment together.
To caption the image, LL Cool J's wife wrote a touching message to honor her friend on her birthday. Smith explained that Merollo is a cancer "survivor and a fighter," and she also wrote about the love and admiration she feels for her. Smith wrote:
"Your heart is golden and your soul is genuine. Your passion to serve others comes naturally. You always give 150% I admire you D. (...) I'm praying you have a speedy recovery ????Happy Blessed Birthday Wonder Woman!!!! Love you sister ?"
Smith knows what she writes about since she is a cancer survivor herself. In 2004, she was diagnosed with chondrosarcoma, a rare kind of bone cancer, and it was already at stage 3. She underwent an invasive surgery and recovered from it in two and a half years.
Nowadays she has been cancer-free for 15 years, and she has said that feeling support from her family and especially her husband helped her to get through that period.
Since then, the couple has been raising awareness for the illness and last year, they were part of the "Beat Cancer Like a Boss" campaign.
LL Cool J and Smith have been married for 25 years. They met in 1987 while they still were teenagers and got married in 1995. According to some interviews, their secrets to staying together for a long time is putting God first, picking the right battles, and mutual respect for one another.
The couple has raised a lovely family with close bonds among them. Their four children are 30-year-old son Najee, and daughters, Italia, 29, Samaria, 24 and Nina, 18.
Please fill in your e-mail so we can share with you our top stories!