Kylie Jenner Flaunts Slim Figure Posing for the Camera in a Black Top & White Shorts
Beauty maven Kylie Jenner recently had her fans drooling after she posted a series of sizzling hot photos of herself in a revealing outfit on her Instagram.
Kylie Jenner has once again served her millions of fans with another series of sizzling hot photos. This time, the Kylie Cosmetics mogul took to her account with a glimpse of her laid-back style. Captioning the gallery of photos she shared, Jenner wrote:
"michelada?"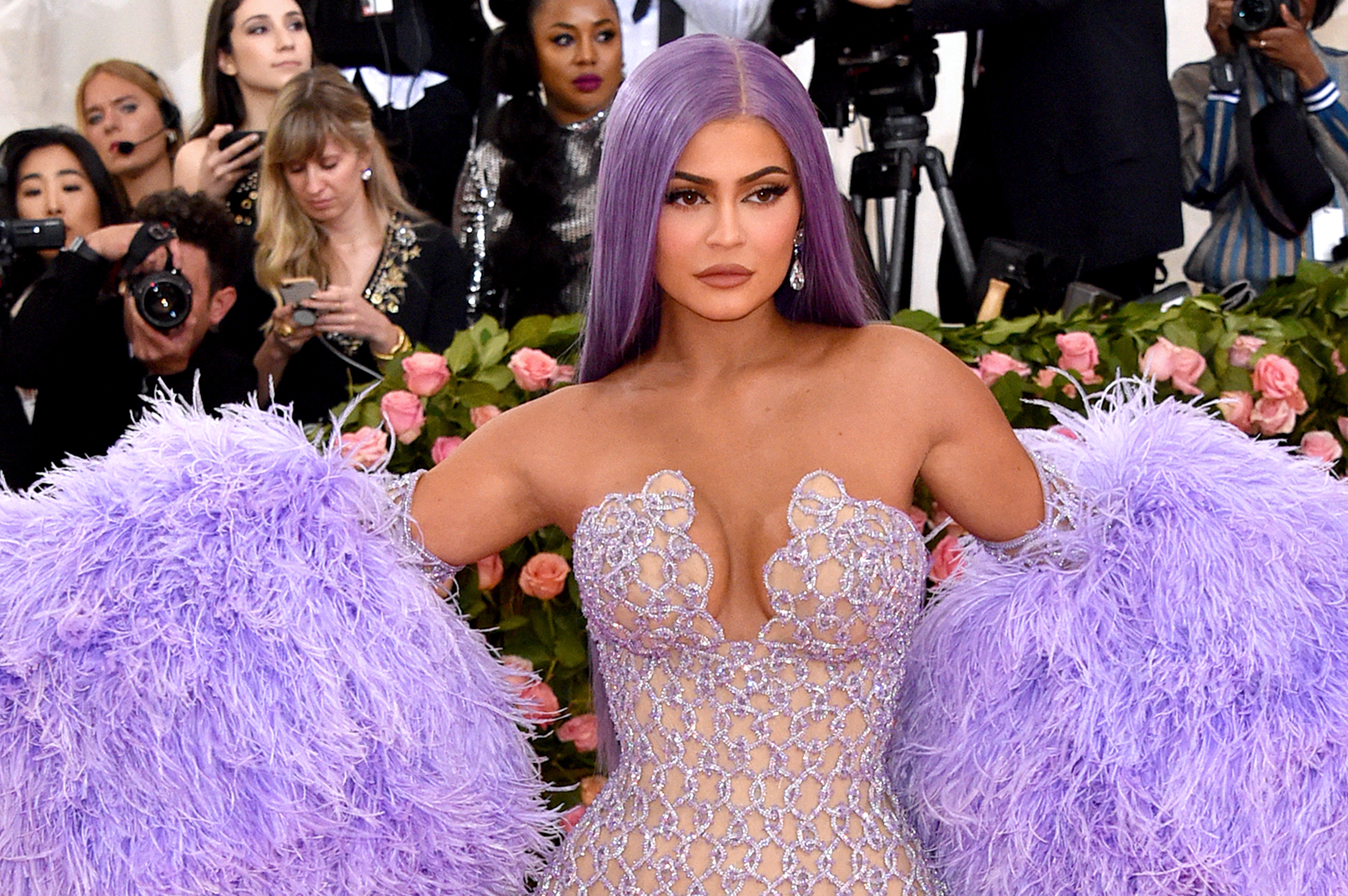 As Jenner's caption suggested, she had a large glass of michelada in her left hand as she posed up a storm in her casual and laid-back figure-flaunting outfit.
The cosmetics mogul showed off her notoriously bodacious curves in a small black crop top that showed off her flawless toned arms and her incredibly toned midriff.
She paired the cute black number with a pair of white shorts that hugged her generous curvy figure. She accessorized with gold accessories, thanks to her necklace, bracelets, and rings.
Jenner wore her dark-toned hair freely, having it fall past her waist and to her knees. The 23-year-old looked fabulous, and her fans could not have enough of her. The comments were flooded with compliments.
In 2019, she eventually revealed her secret to losing the 40 pounds she gained while pregnant.
Jenner's over two hundred million followers are not new to her unfailing habit of her serving them with the best photos and glimpses of her fabulous life.
Not long after her michelada post came, she showed off her notoriously fabulous curves yet again in another series of photos. Jenner, who just returned from a vacation in Mexico with her sister, Kendall, shared some sultry images.
The snaps were racy shots of her in a hot designer swimsuit set with a beaded strap. The pictures were taken in the awe-inspiring infinity pool at the villa where she stayed with her sister, Kendall.
Just days before that, the 23-year-old enchanted her followers with pictures of her in an all-white ensemble comprising of a top and a pair of shorts while rocking her knee-length Rapunzel hair in plaits. 
Jenner also blew her fans away when she stormed Instagram in a glimpse of her skintight white ensemble while brushing her teeth. She flaunted her famous figure dressed in a pair of white jeans and a long-sleeve bodysuit.
Because of how incredibly fabulous Jenner's famous physique is, she's had her fans wonder how she bounced back after giving birth. The mother of one had her daughter, Stormi Webster, with rapper Travis Scott.
In 2019, she eventually revealed her secret to losing the 40 pounds she gained while pregnant. Jenner said that she owed her prompt bounce-back to cutting out unhealthy food like pasta.
It is obvious that all the discipline and hard work paid off, and now, she is free to have all the micheladas she wants while showing off her fabulous body!