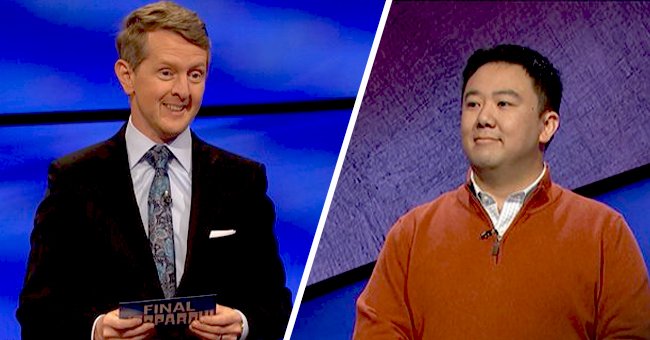 twitter.com/Jeopardy
'Jeopardy!' Contestant Teases Ken Jennings with Hilarious Final Answer — Here's What Happened

Ken Jennings' run as interim host of "Jeopardy!" has been smooth sailing with fans approving of his performance, but a contestant decided to have a bit of fun.
Ken Jennings was brought in as an interim host of "Jeopardy" following the sad passing of former host Alex Trebek. His transition has been a pleasant experience void of dramatic moments.
On Tuesday's episode, a contestant decided that the show needed a bit of fun and humor. During the last round of the night, Brian Chang, the leading contestant of the day, gave an incorrect answer to troll Jennings.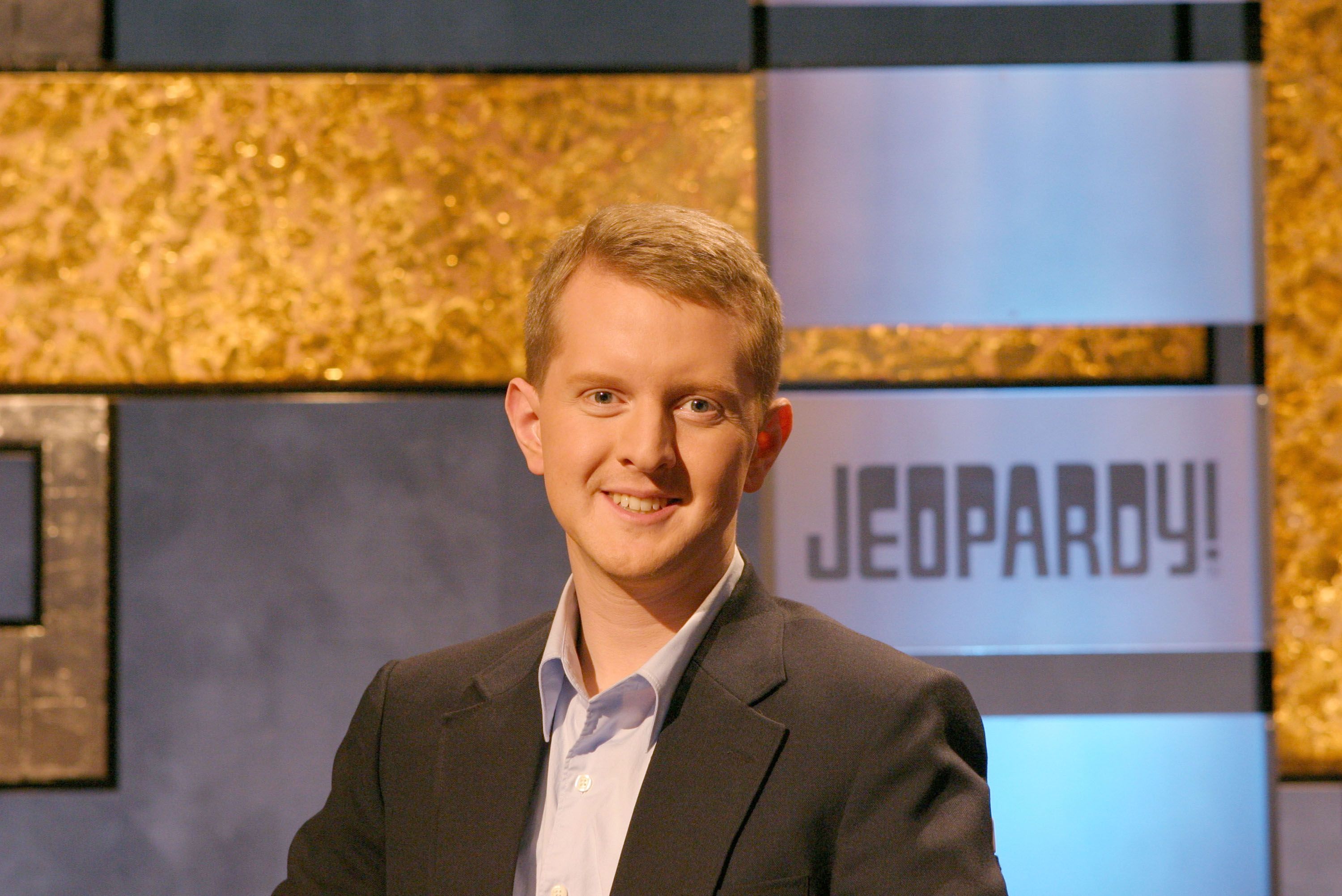 Ken Jennings poses in this undated handout photo on the set of "Jeopardy!" on an episode broadcast on November 30, 2004 | Photo: Getty Images
The category was tagged business of travel, and Chang was given a clue to which he was supposed to respond "What is Motel 6?" Instead, he wrote, "What is H&R Block?"
Chang's response was a direct shot at Jennings, who gave a similar answer back in 2004 and saw his 74 game winning streaks come to a sudden end.
Jennings reacted correctly to the humor, as did the rest of the audience. He said that even though Chang brought back some bad memories for him, he was still going to go home with $13,201 as the new "Jeopardy!" champion.
The former "Jeopardy!" winner paid tribute to Trebek and commended the late icon's incredible hosting skills.
Jennings remains the record Jeopardy champion with his total winnings of more than $3 million. Although he remains undisputed, Chang was the king of the night.
Jennings and other celebrities will be given a short as temporal host of the show until producers make a permanent decision on who will get the job on a full-time basis.
Former longtime "Jeopardy!" host Alex Trebek died at age 80 following a battle with pancreatic cancer. Until his death, Trebek had overseen as many as 8000 episodes of the iconic show.
Fans and former contestants took to social media to mourn the icon. The producers of the show reportedly said that it would be impossible to replace his legacy. All others can do is bring a new style to the show.
Jennings, who temporarily stepped into his big shoes, revealed that it is hard to replace the veteran show host and said that being the show's host is nerve-racking.
Jennings said he understood that it might be difficult for fans to see him behind the podium, but he would do the best to make the show as memorable as possible.
The former "Jeopardy!" winner paid tribute to Trebek and commended the late icon's incredible hosting skills. It was not just his hosting skills; it was who he was.
Please fill in your e-mail so we can share with you our top stories!