Destiny's Child's Michelle Williams Claps Back After Commenter Says She's Bored Without Kids
Former Destiny's Child singer Michelle Williams recently stood her ground and clapped back at an internet troll who told her she was bored because she doesn't have kids.
Ever since Destiny's Child disbanded in 2006, former member Michelle Williams has stayed in the spotlight with her solo projects, including a successful gospel music career and several theatre credits.
Williams' latest project is her forthcoming book, "Checking In" to be released in May. The writer took to Instagram to share her excitement about the book when a commenter made some negative remarks about her personal life.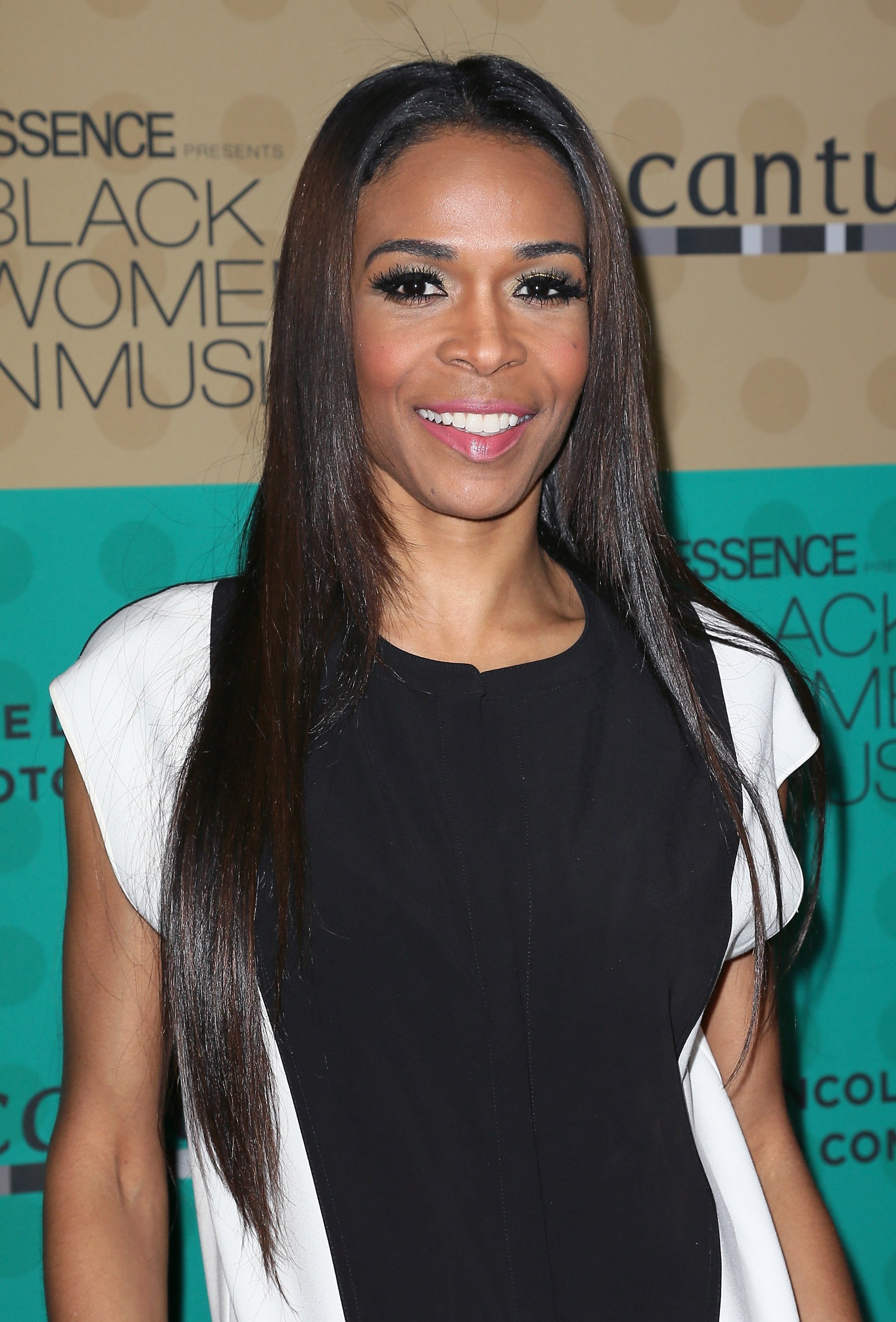 In the two-minute video, Williams, dressed in a full Ivy Park outfit, revealed she was in the process of signing thousands of inserts to be bound to special editions of the book by the publisher.
"Michelle I love you but you need some children...u r 2 bored..." commented one Instagram user, to which Williams responded by calling him an idiot, alongside some laughing emojis.
The commenter, surprised by the response from the usually calm-mannered Williams, expressed his shock, at which point the "When Jesus Say Yes" singer clapped back:
"What if that woman CAN'T have children?? What if that woman DOESN'T WANT children. WATCH YOUR MOUTH and FINGERS."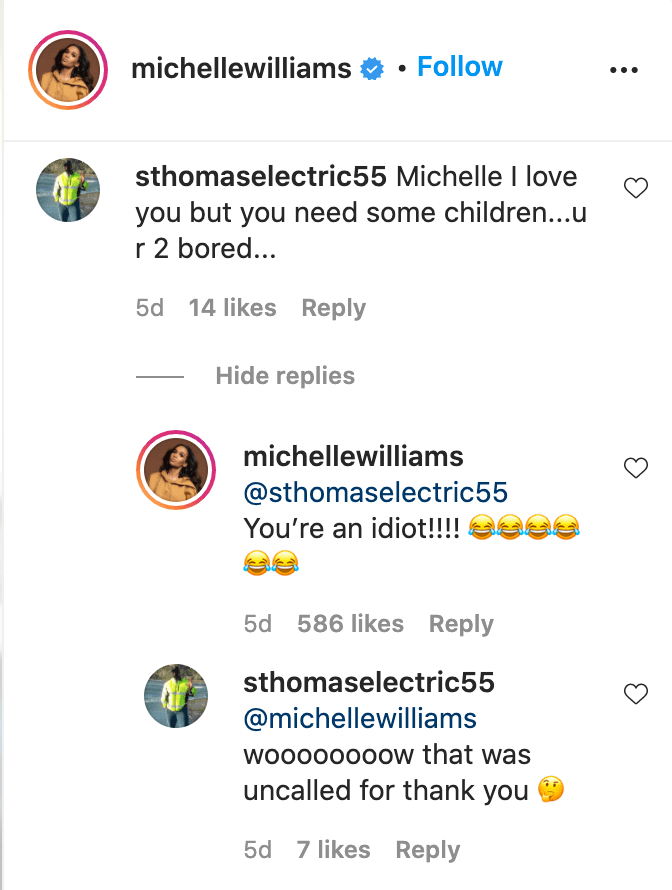 Williams didn't hold back as she expressed her anger at the daring commenter who later publicly apologized for his inappropriate and insensitive remarks.
By the time [Williams] was in her mid-twenties, she had become suicidal.
Fans of the singer applauded her for calling out the rude commenter while relating their own experiences with internet trolls and real-life negativity surrounding older women who don't have children.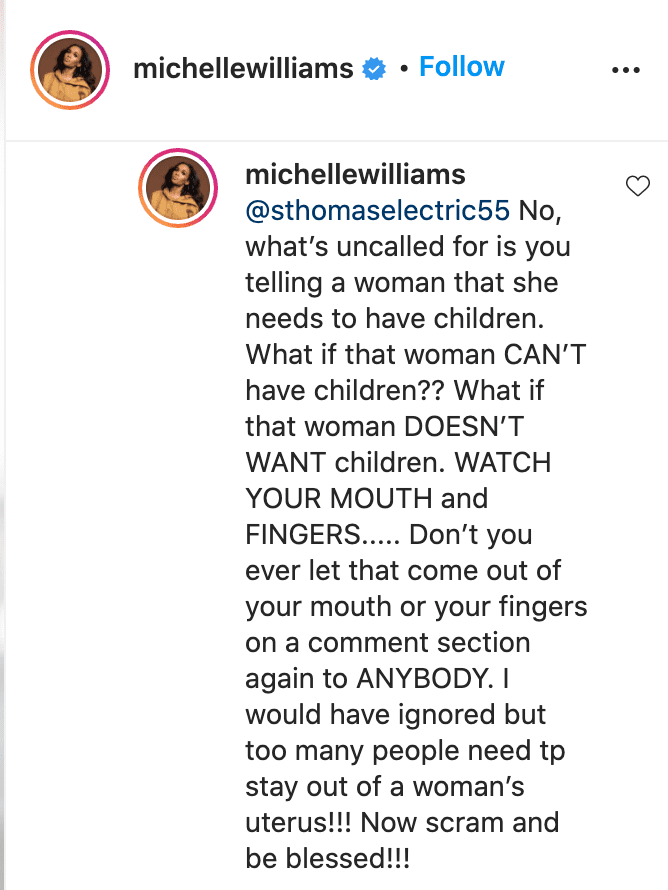 For her part, Williams planned to have kids with her then-fiancé Chad Johnson. Unfortunately, the couple split in December 2018 after being engaged only a few months.
At the time, the couple's reality show "Chad Loves Michelle" was on the air. Still, cracks in the relationship had already started to show, with Williams breaking up with Johnson twice in three months before entering a treatment facility.
Williams was open about her mental health struggles, which started when she was a teenager. By the time she was in her mid-twenties, she had become suicidal, even as a member of the chart-topping Destiny's Child.
Despite the group's success, Williams' confidence suffered as she felt she was the least favorite of the trio because her voice was not well received by the mainstream.
After years of dealing with the social media criticism, Williams finally learned to defend herself and seems to be in a better place. Her book "Checking In" will detail how she overcame depression.