Magic Johnson's Daughter Elisa Exposes Her Fit Belly in a Pink Top & Black Leather Pants
Magic Johnson's daughter Elisa Johnson showed off her toned stomach in a cropped pink long-sleeve top and leather black pants on her Instagram two days ago.
Elisa Johnson displayed her fit physique in a picture that she shared on her Instagram earlier this week. The fashion icon and influencer looked radiant in the pink and black outfit.
The angle of the shot and Elisa's perfect pose highlight her slender figure and confident posture. Elisa's short-cropped hairstyle also added another clean-cut element to the look.
With her long silver manicured nails and a glimpse of the tattoos on her hand and wrist peeping out, it is evident that Elisa is a style guru and loves to show off her outfits and fashion sense.
Elisa also rocked some purple sunglasses that gave the entire look a very chic and futuristic appeal. She asked fans which other colors they would prefer to see the shades in. One follower excitedly suggested:
"Every single one. My goodness!!!"
Elisa recently celebrated her birthday in December and turned 26. To commemorate the occasion, she dressed in a sheer and velvet black catsuit. She graced her followers with several sexy shots.
The young trendsetter is an entrepreneur, has an upcoming eyewear line, models various brands on her social media accounts, and runs a blog where she writes about various fashion-related topics.
In 2018, the prominent beauty influencer was unfortunately present during a robbery and was assaulted in the process.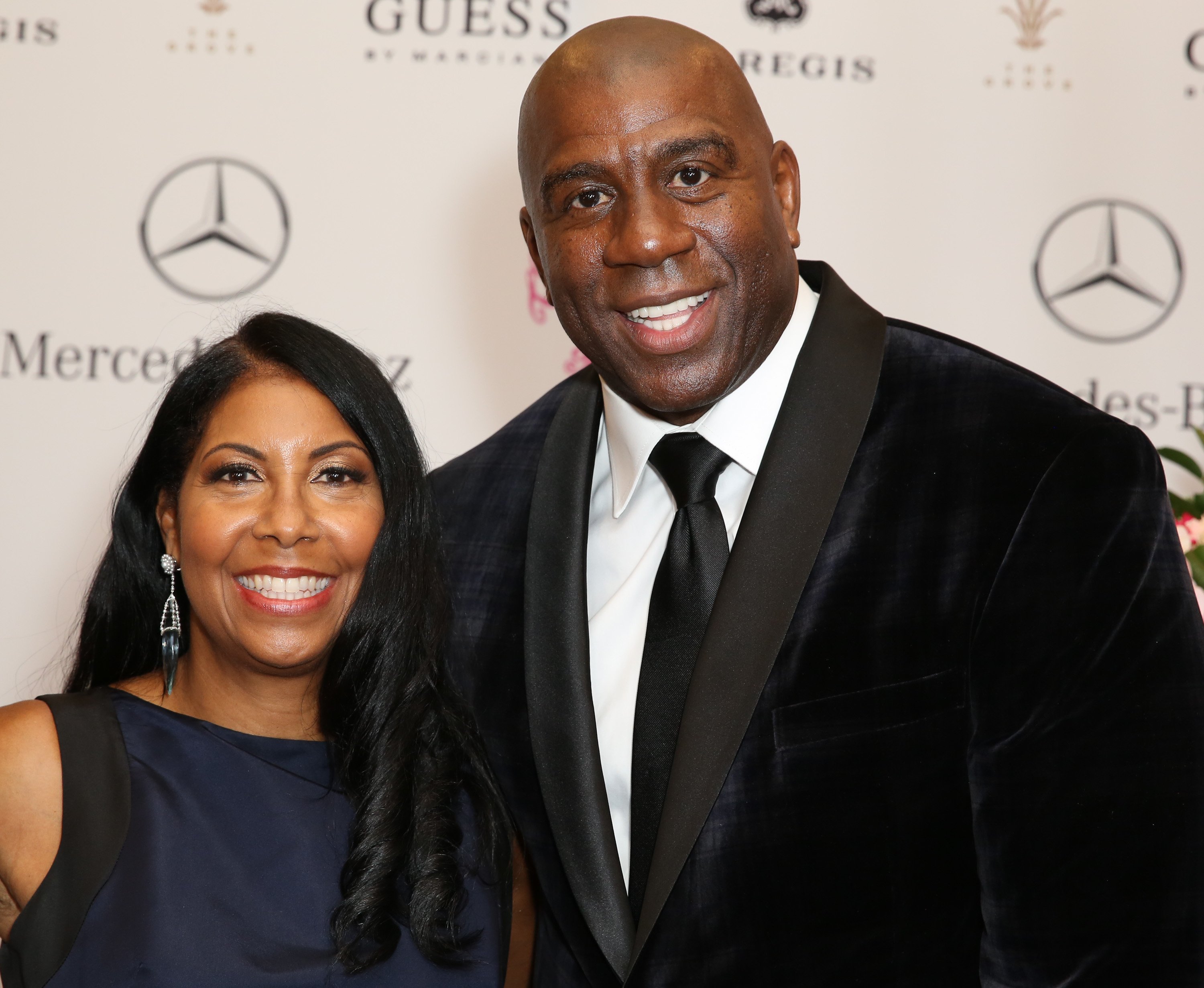 Elisa has been tantalizing fans with several images from her upcoming eyewear collection for almost a year now. She promised fans that it would be worth the wait and explained that she is a perfectionist.
Nonetheless, fans have been extremely patient and have been eagerly anticipating the launch of her sunglasses brand. One fan complimented on one of Elisa's pictures on Instagram, saying that:
"It's annoying how perfect your style is. I need to shadow you next time you go shopping."
Despite Johnson's daughter's effortless beauty, Elisa's physical appearance and self-esteem took a hit a few years ago when she was attacked in San Francisco at an Airbnb. 
In 2018, the prominent beauty influencer was unfortunately present during a robbery and was assaulted in the process. Two men armed entered the premises and held up the guests at gunpoint.
Elisa just managed to escape out of the sliding door of the bedroom. The model still bears the scars from the attack across her stomach today but is not longer self-conscious about them.
Elisa is exceptionally grateful to be alive and has since regained confidence in posting pictures revealing the healed wounds across her stomach. She believes it has reinforced her body positivity.