Kourtney Kardashian Goes Braless in All-White Ensemble to Honor the First Female Vice President
Kourtney Kardashian celebrated Inauguration Day in the best possible fashion. The reality star went braless in an all-white outfit to honor the first female Vice President.
Kourtney Kardashian recently gave her avid fans a glimpse of her chest in a plunging white pantsuit on Instagram. In the caption, she emphasized the significance of Kamala Harris' new role as VP.
"Today we celebrate our first female Vice President and the 144 Women elected to Congress (on both sides of the aisle) a 50% increase from a decade ago," the 41-year-old wrote.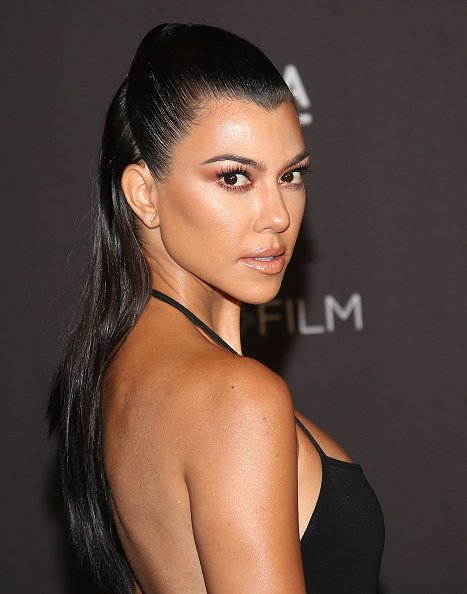 Kardashian noted that today isn't about politics or political parties, but about women's empowerment and breaking down the glass ceiling, all fueled by each other's support.
She hoped everyone would wear white in support of the changemakers. The star added that many of these changemakers are the pioneers, but they will not be the last with everyone's help.
Kardashian, who released her lifestyle website named Poosh in 2019, ended her post by saying children will never know a world in which a woman was not Vice President.
As some praised Kardashian's message and fashion statement, others remembered her endorsement of Kanye West's presidential bid of 2020 by wearing a "Vote Kanye" hat.
The mother-of-three also stunned her fans with some pictures taken from her dressing room.
Before posting this adorable picture, Kardashian shared a photo of herself beach hopping on Instagram. The star looked sexy whilst wearing a pair of skimpy thong bikini bottoms.
Her curves were on display, as was her shapely backside and hips. She lay on her side on an outdoor lounge chair. She bent one knee as she pushed out her posterior, placing one arm over her thigh.
She held a large conch shell in her other arm while keeping her other arm propped up. As she stared into the camera, her back arched, and her head tilted slightly.
Kardashian's fans generously showed their support for the post. They gave it more than 1.4 million likes in less than 24 hours after sharing it on her page. They also left kind comments.
The mother-of-three also stunned her fans with some pictures taken from her dressing room. Kardashian sat on a counter in front of a large mirror with a bright light surrounding it.
The vanity area was bare, thus allowing her to wear a figure-hugging outfit. She wore a bodysuit with long sleeves and a closed neck that hugged her slim figure and accentuated her ample assets.