Gabrielle Union's Daughter Kaavia's IG Picks Bow Wow's Daughter Shai as This Week's Woman Crush
Actress Gabrielle Union's daughter, Kaavia, has revealed that rapper Bow Wow's daughter, Shai Moss is her latest woman crush this week. The little girl shared a valid reason why she picked Shai.
Kaavia James Union Wade, the two-year-old daughter of actress Gabrielle Union and NBA superstar Dwyane Wade, has been looking up to many women idols lately on social media. 
The charming toddler took to Instagram to share one of the girls she has been gushing about. Kaavia chose Shai Moss as her "WCW" or "Woman Crush Wednesday.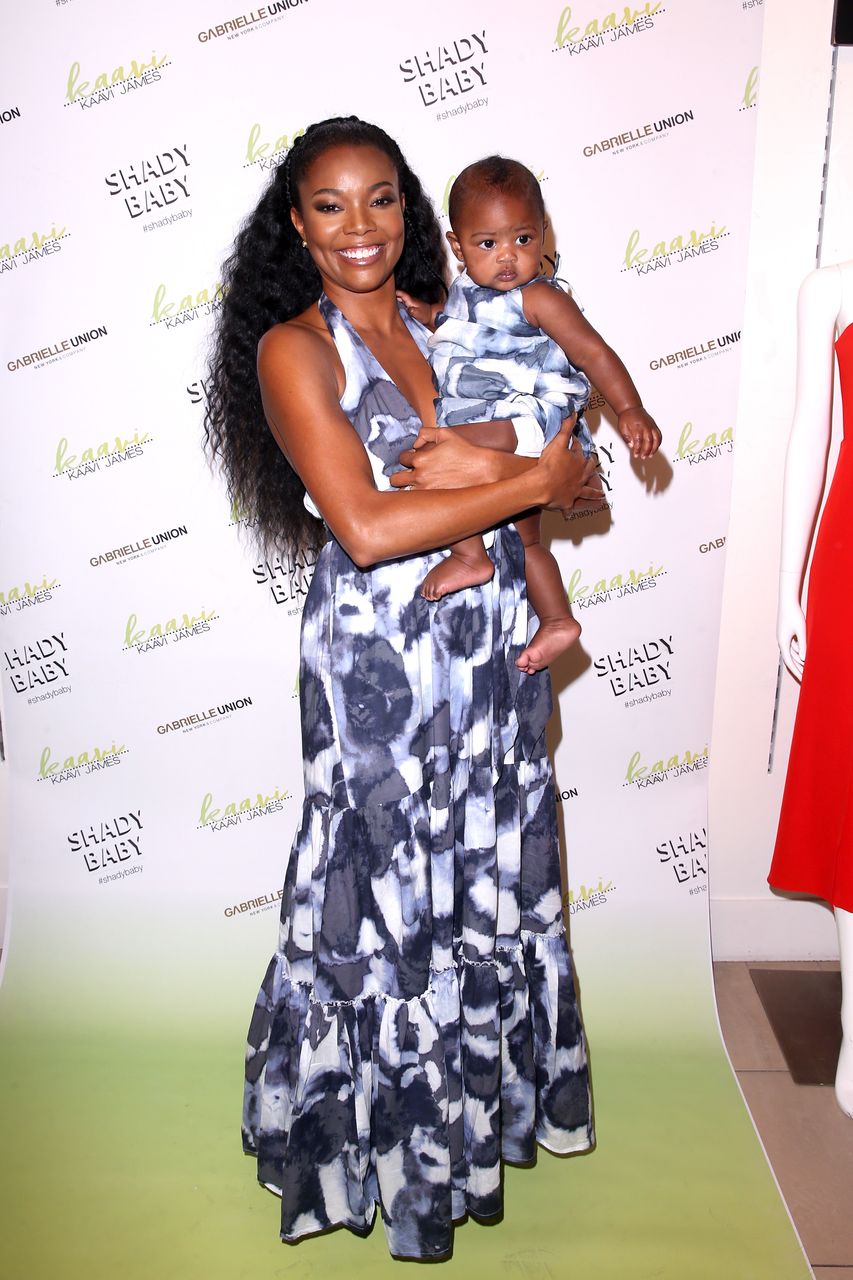 HER WOMAN CRUSH
In Kaavia's post, Shai, the daughter of rapper Bow Wow, whose real name is Shad Gregory Moss, appeared to be in a photoshoot studio. She was serving modelesque looks.
Shai briefly tossed her curls and eventually stared at the camera. The nine-year-old girl has TikTok dance videos that were featured in Kaavia's post. 
Bow Wow also showed dance moves with Shai while in the living room. Aside from the rapper, the girl's mother, Joie Chavis, a dancer, also busted a groove with her daughter.
Seeing so much talent in a post, Kaavia was in awe of Shai's talent. She has been scrolling her Instagram and TikTok to watch her latest dances and challenges. 
Kaavia believes that Shai would become a star dancer someday. The toddler also shared the wonderful news that Shai got her first acting job. She captioned her post:
"She just recently booked her first job! I will be watching close girl! Take notice people!"
THE FAMILY'S JOY
The "L.A.'s Finest" star and Wade welcomed Kaavia in November 2018 through surrogacy and she is the youngest in the family. She has step-siblings, Zaya, 13, Xavier, 7, and Zaire, 18.
Despite the ongoing coronavirus pandemic, Wade's family managed to get through the tough situation. They have their little daughter's adorable antics to thank for. 
Their baby's mood was a relatable picture for online users considering that the government enforced social distancing.
2020 MEME MOOD
When Kaavia turned two last year, Wade penned a sweet message to the little girl, thanking her for giving them joy in their lives. He then addressed her daughter as a "Shady baby." 
On how she earned the moniker, Kaavia was pictured on Instagram by her father sitting on a couch while in pajamas. Her snap became meme-worthy as she looked adorable even if she showed a straight face.
Their baby's mood was a relatable picture for online users considering that the government enforced social distancing. Kaavia didn't have anyone else besides her.
Union also shared her husband's snap in her Instagram feed and found her daughter's picture too funny. She shared that her child was sitting while thinking about "questionable decisions."