Serena Williams Shows off Her Buttocks Posing in Tight Gray Leggings with Matching Top (Photo)
Serena Williams brought the heat with her latest Instagram post. The tennis champion flaunted her derriere for the camera in tight gray leggings and a matching top while rocking a fabulous hair color.
Tennis champion Serena Williams is so widely celebrated that she is sponsored by the world's biggest sports brands, making her one of the sports industry's biggest social media influencers.
Recently, Williams delighted her 12.7 million Instagram fans with a fierce photo of herself in the gym accompanied by some careful product placement of her partner brands.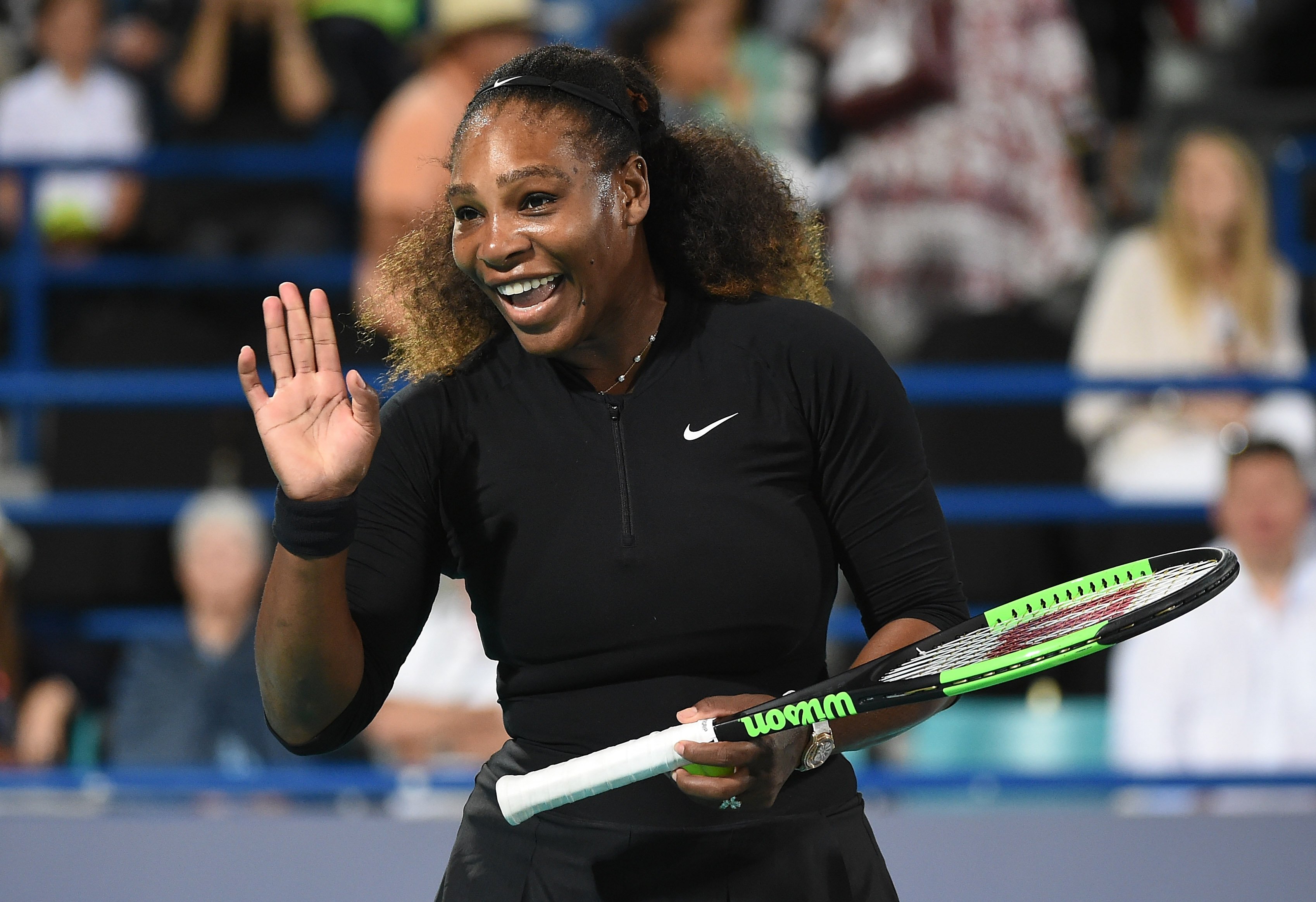 In her latest photo, Williams posed while sitting on the wood-tiled gym floor with one leg up and the other folded down. In front of her was a huge wall mirror showing her reflection.
Although she was pictured looked intensely at the camera, her body was angled away, giving a perfect view of her toned derriere and Grand Slam thighs as well as her flat abs, which could be seen in the mirror.
Williams rocked a sporty look with a gray crop top and matching leggings with black Nike sneakers. Her long curly blonde hair cascaded down her back to reveal her beautiful face with subtle makeup.
In addition to the tagged Nike brand, the tennis star also represented her other partnership with Gatorade as she posed with a branded water bottle strategically placed by her feet.
Williams' efforts did not go to waste as fans filled her comments section with compliments and praise for her and the brands represented in the photo.
Williams and Victoria Azarenka made history when they became the first moms to play against each other. 
One fan quipped, "If I Drink Gatorade will I look like this because if [so] Baby.....Imma need several cases." Another fan commented, "I'm here for it! Pretty gym vibes!!"
While Williams opted for an athletic look this time, she has also proved that her fashion prowess extends beyond the gym and courts with equally stunning outfits and shoe choices that aren't sneakers.
In October, she stunned fans with behind-the-scenes pics of her photoshoot for Stuart Weitzman footwear, where she rocked a sexy black bodysuit with red leather knee-high boots that showed off her toned legs.
Williams may have caused a social media stir for her fashion pics and fit body, but her real focus is on the game. The 23-time Grand Slam champion is currently prepping for the 2021 Australian Open.
The tennis star has been practicing with her daughter, Olympia Ohanian, 3. Williams and Victoria Azarenka made history when they became the first moms to play against each other at the 2020 US Open semifinal last year.