Dolly Parton's Brother Randy Parton Passes Away at Age 67 after Battling Cancer
Dolly Parton's younger brother Randy Parton has died at 67 after battling cancer. The country singer mourned her brother's tragic loss in a heartwarming tribute.
Randy Parton, the younger brother to country music star Dolly Parton and a singer in his right, has sadly passed away at 67. Dolly took to social media to share the devastating news via a statement that read: 
"My brother Randy has lost his battle with cancer. The family and I are grieving his loss."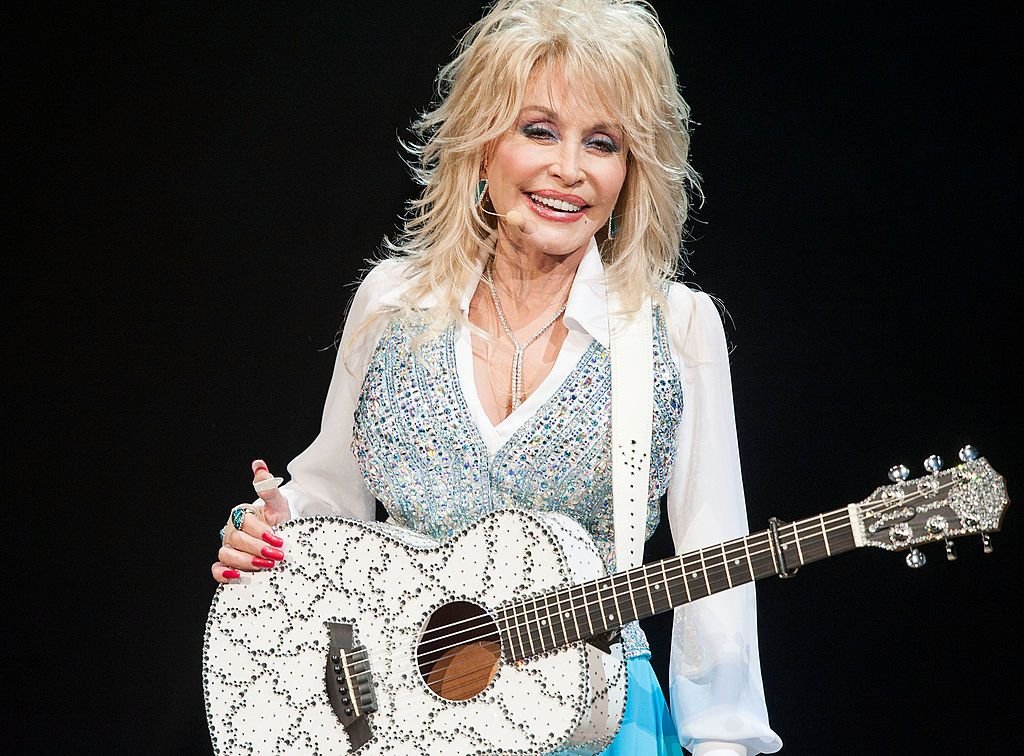 Dolly wrote that the family believes Randy is safe with God as they are a family of faith, and other family members in heaven would welcome him. The "Coat of Many Colors" crooner praised her brother's music legacy. 
She described him as a great singer and entertainer, noting that he played the guitar and bass in her band for years. He headlined a show at Dollywood and topped the chart with several hit songs in his solo career. 
"We will always love him and he will always be in our hearts." https://t.co/ya8I4ksR8H

— USA TODAY (@USATODAY) January 21, 2021
The sibling duo often collaborated, but of all their duets, Dolly's highlight was "Old Flames Can't Hold A Candle To You." However, her favorite collaboration was from her last Christmas album, "A Holly Dolly Christmas."
Away from his thriving music career, the late singer was a successful businessman.
She praised the track "You Are My Christmas," which featured her, Randy, and his daughter Heidi as her most beloved because it was the deceased's last musical recording before his demise. 
Randy is survived by his wife Deb, his son Sabyn, his daughter Heidi, and two grandsons. Dolly signed the statement and urged fans who wished to donate to send their gifts to the Imagination Library.
Our hearts are heavy today as we grieve the loss of Randy Parton who lost his battle with cancer. Randy entertained millions of Dollywood guests since 1986. Thank you, Randy. We will miss your smile and talent. pic.twitter.com/vYSM3m1Nt6

— Dollywood Parks & Resorts (@Dollywood) January 21, 2021
Randy is the eighth of the Parton siblings and the second of the nine-time Grammy Award winner's siblings to pass away in recent times. Her brother Floyd Parton died in December 2018 at 61.
Randy had a music band called Moonlight Bandits. He was also part of the performers on the soundtrack of the 1984 film "Rhinestone." Away from his thriving music career, the late singer was a successful businessman. 
Dolly Parton has confirmed that her brother, Randy Parton, who was battling cancer, has died https://t.co/CHTHEDmJu8 #10TV

— 10TV (@10TV) January 21, 2021
He was known for building the "Randy Parton Theater" in Roanoke Rapids, North Carolina. Dolly and her 11 siblings were born to Robert and Avie Lee Parton. The large family lived in Tennessee and consisted of 6 boys and 6 girls.