Fans Impressed with Shaquille O'Neal's Son Shaqir as He Dunks & Scores 3-Pointer — See Comments
On Tuesday, Shaquille O'Neal's youngest son Shaqir O'Neal dunked and scored a 3-pointer shot in a basketball match, leaving fans thoroughly impressed with his skills. 
Shaqir O'Neal once again wowed fans with his prowess on the basketball court. Ball is Life shared a video of Shaqir in action on their Twitter account on 21 January.
The 17-year-old clearly has his legendary father and brother, Shareef O'Neal, to measure up to, but the youngster seems to be managing quite well so far.
Shaqir O'Neal doing a little bit of EVERYTHING on the court! pic.twitter.com/BJL9jj6zKn

— Ballislife.com (@Ballislife) January 21, 2021
Shaqir is part of the Creekside Christian Acadamy Cougars varsity team. They played a home conference game on Tuesday against Dominion Christian and won the match 77-22.
The video received 45.7k views on Twitter thus far, and followers were amazed by the youngest O'Neal's talent. One fan commented, complimenting Shaqir's progress with:
"Bro's been putting in the work."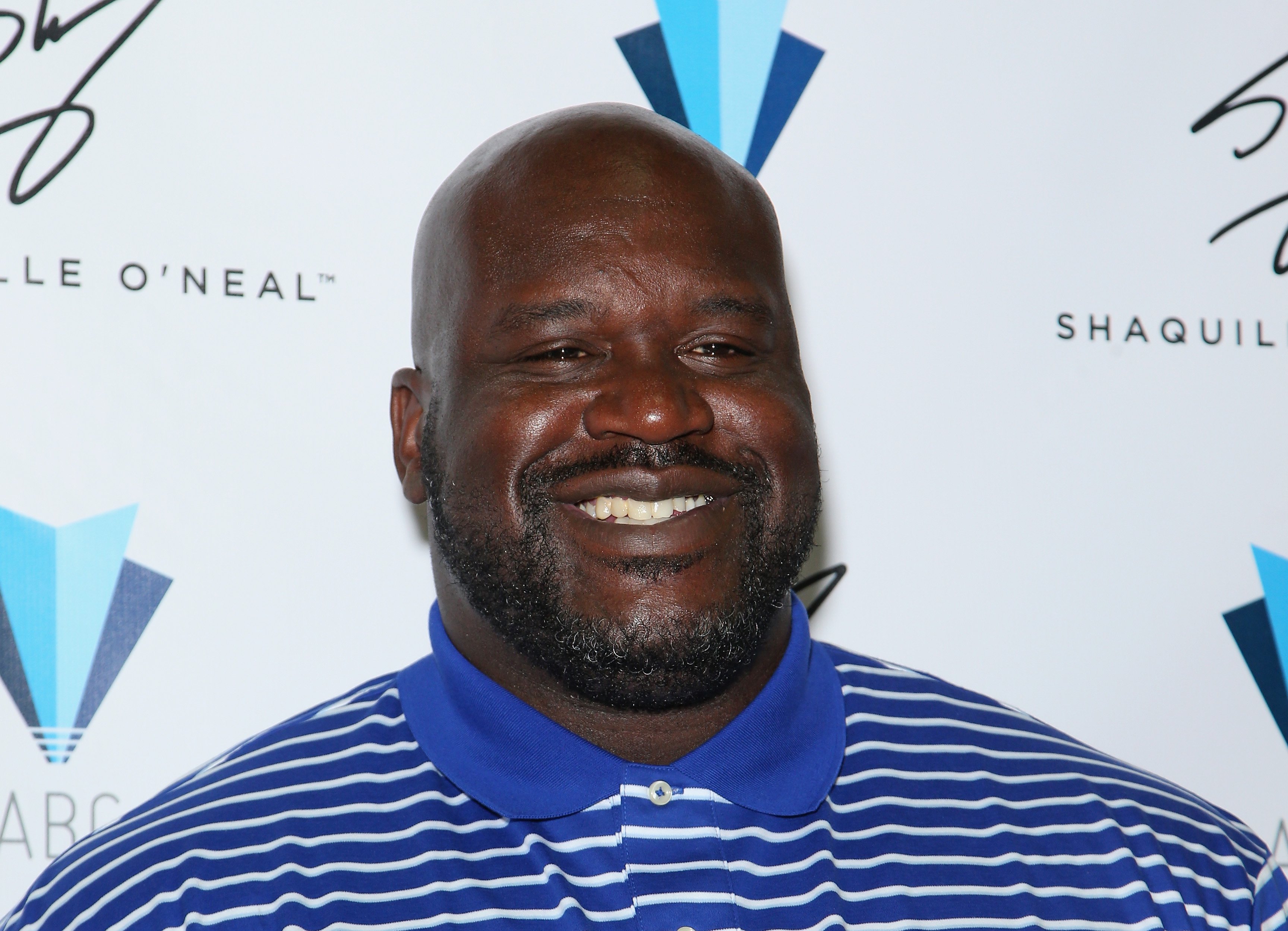 Unlike his father and older brother, Shaqir has yet to inherit their height and build. Shaqir is just 6'7" in size and weighs 185 lbs, but that hasn't prevented him from a very successful basketball career thus far.
Shaqir explained that his father wanted his body to develop naturally before starting to lift any weights. But basketball isn't the only thing that the O'Neal's have in common. Familial relationships are essential to them.
Shaquille only met his biological father a few years ago but admitted that he did not hate him, even though his dad abandoned him as a baby.
Shaqir also plays matches at home with his dad and brother on their private indoor basketball court in Orlando. Last year, Shaqir teamed up with his father against his brother and one of Shareef's partners. Shaquille and his son won.
At the beginning of last year, Shaqir's older brother Shareef made the controversial decision to move from UCLA to LSU, Shaquille's former university. Shareef had open-heart surgery in December 2018 but is now recovered. His dad said:
"His health is good. He's ready to go."
Shaquille only met his biological father a few years ago but admitted that he did not hate him, even though his dad abandoned him as a baby.
Joseph Toney, Shaquille's biological father, left him and his mother when he was still an infant. For years, Shaquille went to the diner in the city that his dad lived, hoping to meet the man who had never been a part of his life.
Shaquille was raised by his mother's husband, Philip Harrison, a strict soldier, who treated Shaquille as his own and helped him become the person he is today.
When Shaquille finally met the man who ran away from his responsibilities as a father, he offered him only compassion and forgiveness, something Harrison had taught him.