Shaquille O'Neal's Wife & Kids Post Touching Tributes for Oldest Son Shareef on His 21st B-Day
Shaquille O'Neal's oldest son Shareef celebrated his 21st birthday on Monday, and his mother and siblings took turns to pay him sweet tributes on Instagram. 
Monday was a day of celebration in the O'Neal household as Shareef O'Neal, the oldest son of former NBA and Los Angeles star, Shaquille O'Neal, marked his 21st birthday. 
Shareef's siblings and mother took turns to wish him well on their respective Instagram pages. His younger sister, Amirah, shared a cute snapshot of them on her Instagram story.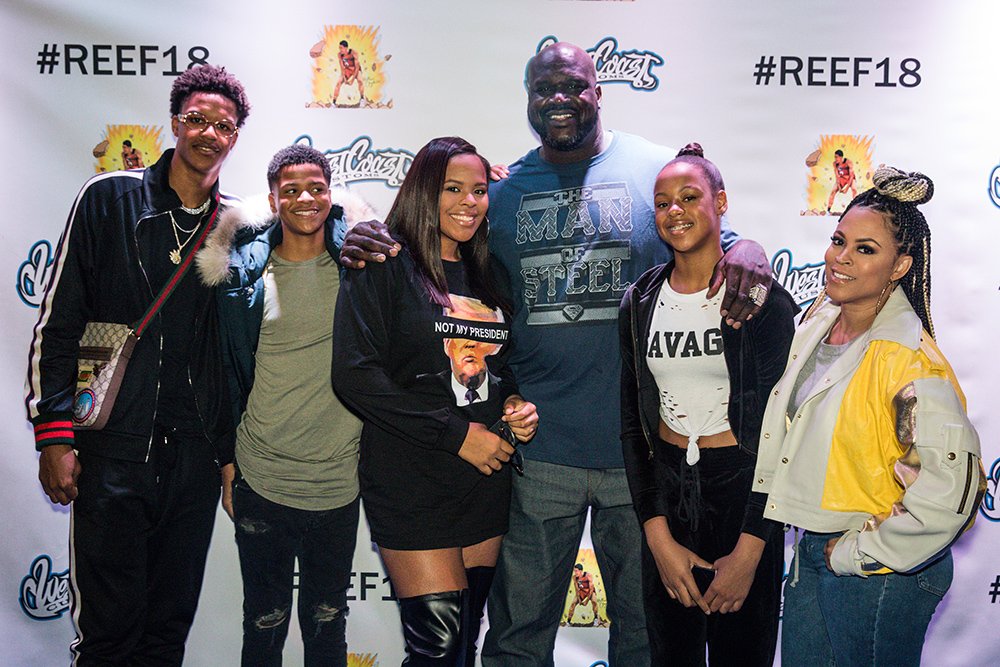 In the caption to the adorable picture, Amirah described Shareef as her best friend, college roommate, and brother before expressing her love for him. 
Shareef's older half-brother, Myles, also paid tribute to him on his Instagram page. Myles shared several pictures and videos of himself and Shareef from their childhood and more recent times, captioning it:
"Finally 21! Happy Birthday to my brother @shareefoneal ! Love you!"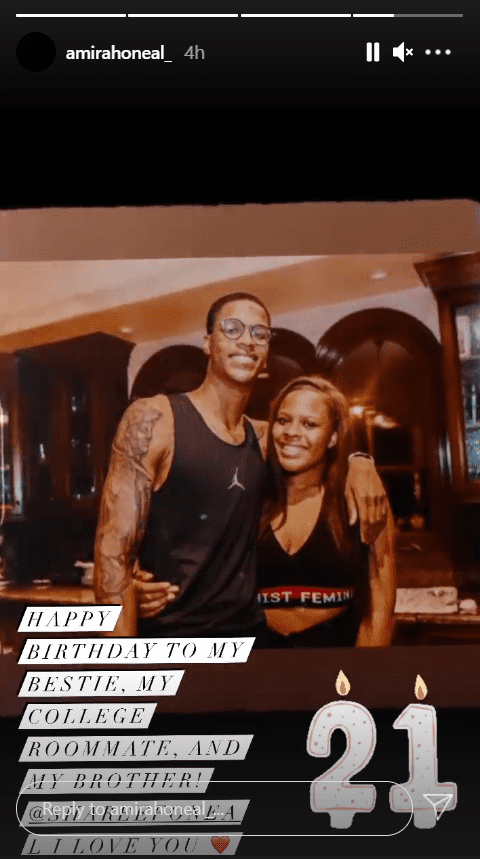 Shareef's mother, Shaunie, shared several pictures of him, including one that showed him as a baby and another snapshot that showed him holding a basketball. 
In the caption to her post, the proud mom said she is exceedingly proud of her son and loves him so much. She added the hashtags "My Favorite 2nd Oldest Son" and "Best hugger" to her post's caption. 
Besides following his father's footsteps, Shareef also adores his mother and got her face tattooed on his arm.
Shareef looks set to be following in his famous father's shoes and is set to take college basketball and maybe the NBA by storm in a few years to come. 
The 21-year-old is one of two O'Neal kids who are already playing basketball for his alma mater, Louisiana State University (LSU), with his younger sister, Amirah, being the other. 
Shareef initially began his college basketball career at the University of California, Los Angeles (UCLA), and was redshirted his first year. However, he transferred from UCLA to LSU in January 2020. 
In a reported interview, Shareef said his transfer to LSU, where his father was a two-time All-American, marked real big steps for him to follow but that he was prepared for it. 
Besides following his father's footsteps, Shareef also adores his mother and got her face tattooed on his arm when he was 19 years old.
Shaunie took to her Instagram page in July 2019 to share a video of Shareef's tattooed arm, saying she was literally speechless by his gesture. Steve Weibe, a Canadian tattoo artist, designed Shareef's tattoo, which resembled Shaunie perfectly.