Harry Brant's Brother Peter Shares His Grief in a Touching Tribute as the Model Is Laid to Rest
Four days after his tragic death, the late model and son of supermodel Stephanie Seymour, Harry Brant, has been laid to rest. His brother Peter sent him a touching tribute in a heartbreaking post on his Instagram feed. 
Harry Brant has been laid to rest a few days after his unfortunate death on Sunday, and his family members could not be any sadder at the unfathomable turn of events. 
His older brother, Peter, took to his Instagram feed to send out a lengthy touching tribute to the late model. He reflected that Harry was a true angel of light, an extraordinarily unique soul unlike any other who has come before.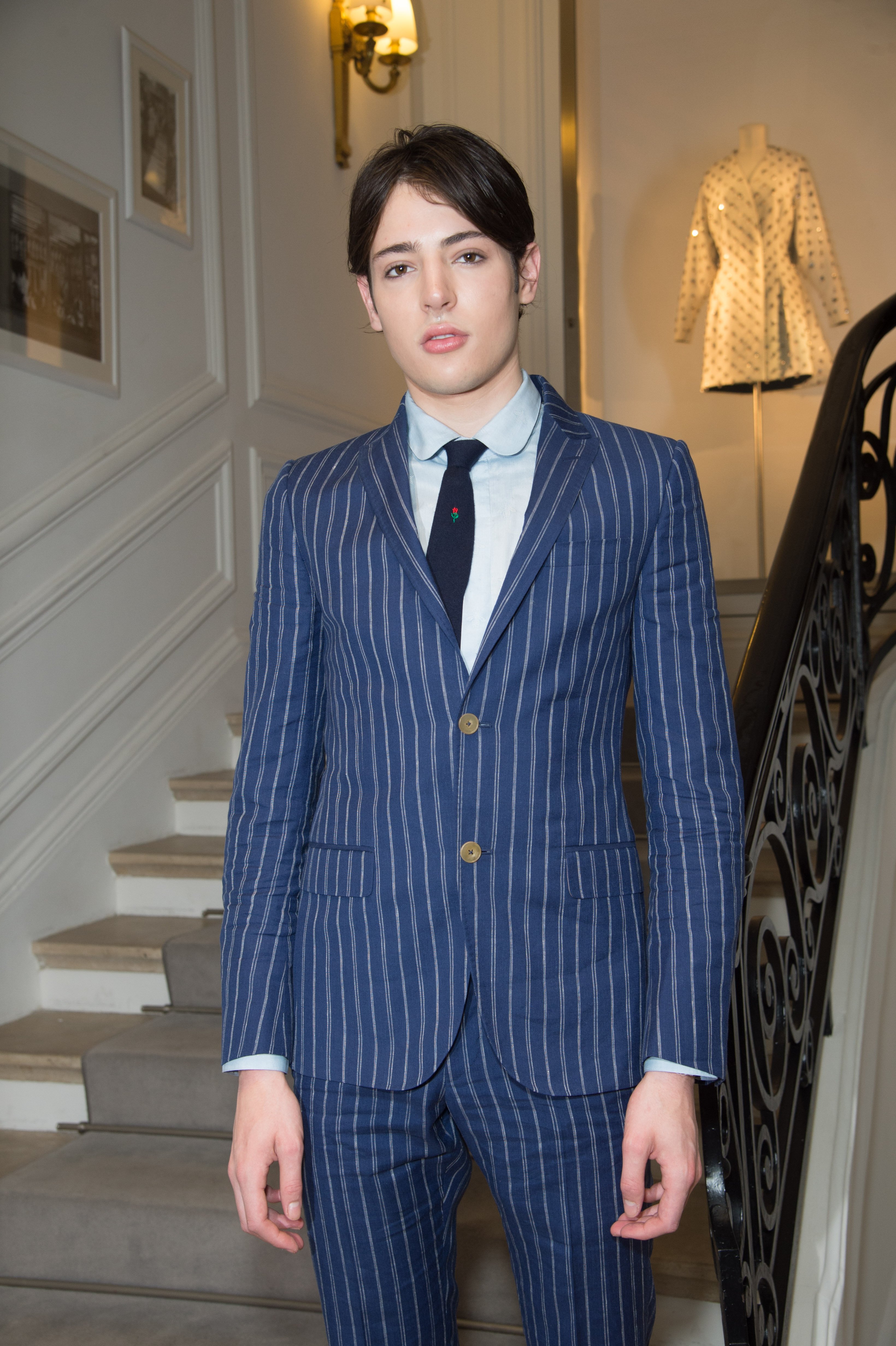 He further expressed that it was impossible to communicate the devastation he felt for the loss of a brother with whom he shared not only a lifetime of beautiful memories but one who cared so much about his happiness.
The socialite then finalized that Harry was not just his brother, but his best friend and his other half, and his heart shattered to think he would never see his dear sweet face again. 
The heartbreaking tribute was accompanied by a photo of the late 24-year-old, which Peter revealed was taken on his last day. It was from a photoshoot, and the model had been lying down on an intricately designed carpet alongside socialite Gaia Jacquet-Matisse. 
Several fans, friends, and family immediately rushed to the comment section to send Peter condolences. Designer Giambattista Valli wrote that Harry had been an extraordinary creature whom she loved and will love forever. 
He collaborated with a famed brand and started a unisex line. 
Actress Bella Thorne commented that there were broken hearts everywhere while model Candace Swanepoel left behind a heart emoji. Model and DJ Soo Joo also sent out her love, followed by a dove emoji. 
Harry, son of supermodel Stephanie Seymour and high-profile industrialist Peter Brant Snr, died on Sunday after an accidental overdose, as revealed in an official press statement.
In the statement, they expressed their profound grief that the promising socialite's life had been cut short by such a devastating malaise.
They also added that he had achieved so much in his 24 years, and it was sad that they would never get to see how much more he could have done. 
They described the late model as a creative, powerful, and loving soul who brought light into so many hearts. He had also been more than just a brother, son, and uncle but one who had a beautiful soul inside out. 
Harry proved to be a bundle of talents in his lifetime, as he was once a teenage columnist for the Interview magazine. He also delved into beauty and cosmetics; he collaborated with a famed brand and started a unisex line. 
The late model appeared in several Italian Vogue and Balmain campaigns and was beginning to make a name for himself in the fashion industry.