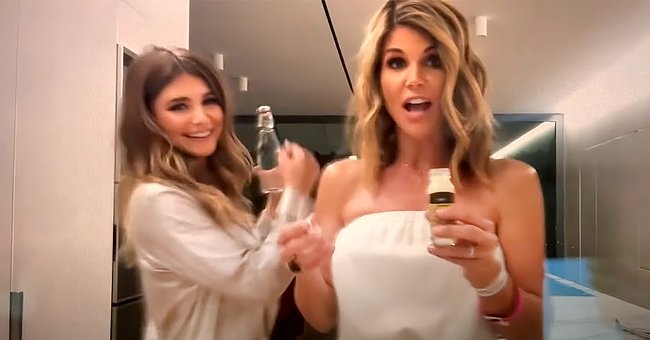 YouTube/oliviajadebeauty
Here's What Lori Loughlin's Daughter Olivia Jade Giannulli Discussed as She Returned to YouTube

Olivia Jade Giannulli, daughter of actress Lori Loughlin, has uploaded her first YouTube video following the scandal around her parents being charged for paying fraudulent bribes to secure spots for her and her sister at USC.
YouTuber and influencer Olivia Jade Giannulli gets back into vlogging as she uploads her first video since her parents' University of South African bribery scandal. The 22-year-old shared a 15-minute video on January 21, filmed in her bedroom.
The vlog showcased a new intro, including a snippet of Giannulli dancing with her mom, before referring viewers with further questions around the scandal to the interview she did on "Red Table Talk."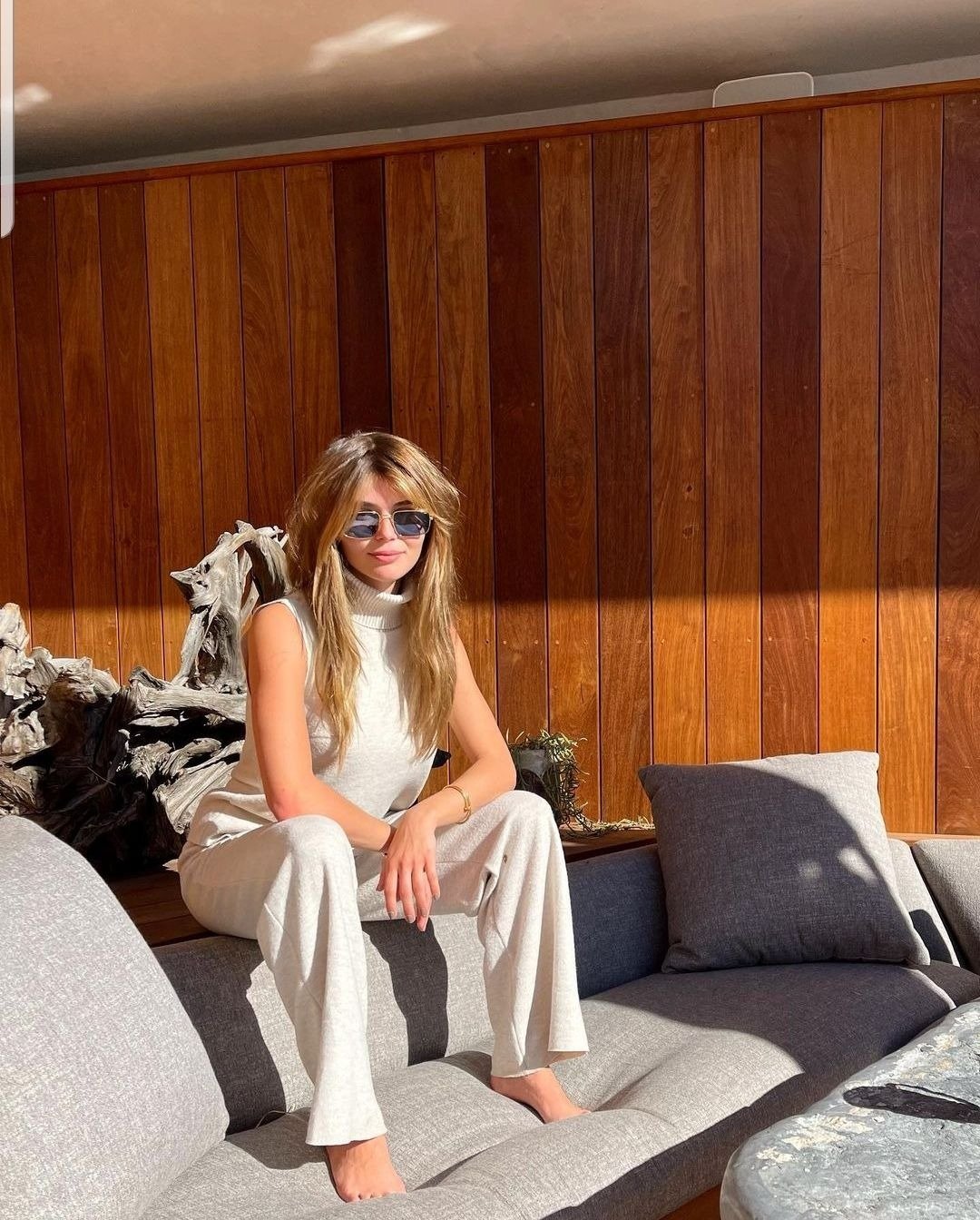 Olivia Jade Giannulli looks gorgeous in a white turtleneck jersey and matching pants, January, 2021. | Photo: Instagram/oliviajade.
The video's then interrupted by an editor's note, where Giannulli apologizes for coming across as though she was insensitive to the brevity of her family's actions.
She mentions that instead of dwelling on what's already happened, she wants to focus on how she can be in control of her behavior as she moves forward, adding:
"I just want to move on and do better and move forward and come back and do what I love, which is YouTube."
The remainder of the vlog sees Giannulli carrying out her daily routine of brewing coffee, preparing a salad, and trying out a new skincare product.
She also delighted some fans when she introduced them to her new Germany Shepphard puppy, called Milo. Comments were split down the middle, with loyal followers welcoming her back, while others were unmoved.
In December, Giannulli spoke out about the bribery scandal for the first on Jada Pinkett Smith's "Red Table Talk," which began as a space for black women to have candid conversations. It includes Pinkett's daughter, Willow, and mother, Adrienne Norris.
Fearing Giannulli was using the platform to gain PR and sympathy points at the expense of a minority audience, Norris grilled Giannulli on why she had approached their show to break her silence, to which she responded:
"I'm here because I want to leave it on the table, I don't want to keep dragging this throughout my life."
The "Fuller House" actress and her husband, Mossimo Giannulli, were indicted for allegedly paying $500,000 in bribes to secure places for their two daughters as recruits of the rowing team though they do not play the sport.
Giannulli went as far as posing for staged rowing photos as part of the scandal. She said she was ignorant because of her wealthy upbringing, where donations to educational institutions were the norm.
Ultimately, Giannulli did admit while on "Red Table Talk" that she was a product of white privilege. She did receive support from Willow and Nicole Ritchie, who believed the youngster was deserving of a second chance.
When all is said and done, Giannulli seemed happy to be back on her much loved YouTube platform, doing what she does. It seems she's definitely ready to move forward, as she bid her viewers a good night, promising to see them in the next video.
Please fill in your e-mail so we can share with you our top stories!