See a Sweet Photo of Floyd Mayweather Holding His Newborn Grandson Tenderly in His Arms
Boxing champion Floyd Mayweather was recently captured holding his adorable newborn grandson Kentrell in a sweet family photo that melted many hearts.
Floyd Mayweather loves his new title as a grandfather, and it seems the boxing champion can hardly get enough of his grandson Kentrell Gaulden Jr., recently welcomed by his 20-year-old daughter Iyanna.
In an Insta story post, Iyanna shared Mayweather's photo of him sweetly holding Kentrell, wrapped in a patterned white and grey blanket. The toddler snuggled against his famous grandfather, clad in a blue and red sweatsuit.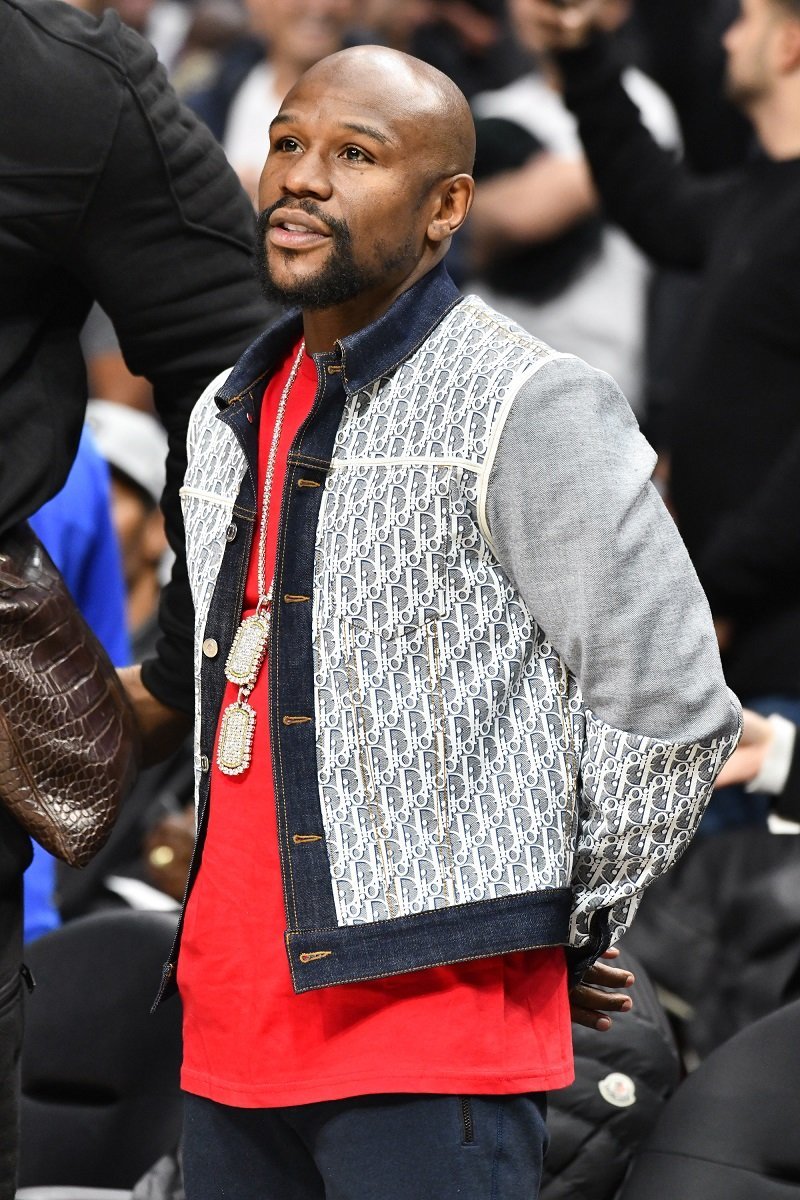 In adherence to the COVID-19 guidelines, Mayweather wore a white protective face mask. Iyanna accompanied the image with a caption referring to her dad and son as her heart. The 20-year-old also tagged Mayweather's Instagram handle on the picture.
The recent photo is the first time Mayweather has been pictured with his grandson since he was born. This, however, does not seem to have affected their bond
Iyanna welcomed her son earlier this month, and on January 9, she reportedly shared the exciting news alongside some pictures of the newborn.
20-year-old Iyanna shares her son with rapper NBA Youngboy who is already a father to six children. His son with Iyanna brings the total number of the rapper's kids to seven.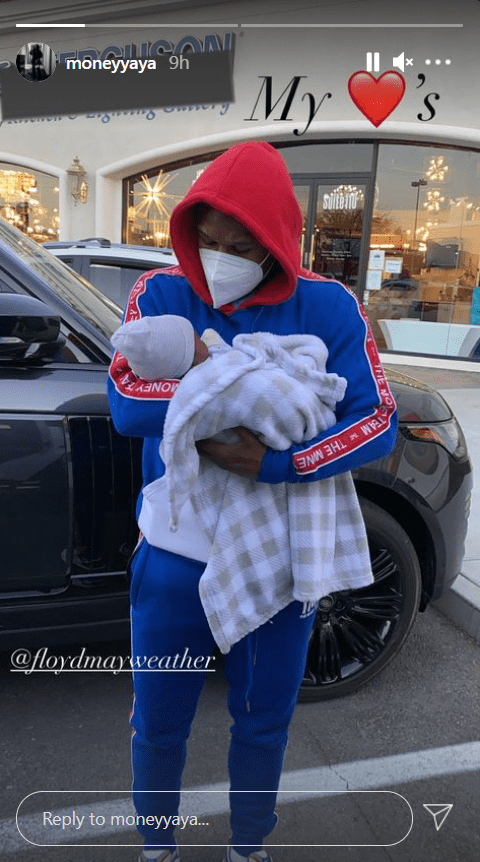 Rumors of Iyanna's pregnancy started brewing last summer when she was seen sporting a baby bump in some social media photos and videos.
In October, Mayweather confirmed that his daughter was indeed expecting her first child. The boxer noted that he wants the best for Iyanna, adding he was happy for her.
Mayweather shares Iyanna with television star Melissa Brim. In addition to Iyanna, the boxer is also a father to three other kids, Koraun, Jirah, and Zion, whom he welcomed with ex-girlfriend, Jossie Harris.
With a famous and successful father like theirs, it is no surprise that Mayweather's kids have had a great life characterized by luxury and expensive gifts.
Over the years, he has often made headlines for his extravagant choice of gifts to his children. For Iyanna's 18th birthday, the famous boxer surprised his daughter with a 30-carat ring featuring 18-carat diamonds.
Mayweather has also gifted expensive cars to his children, with his youngest son, Jirah, already having a Rolls Royce, a BMW, and a Bentley to her name.
With his commitment to giving his children the best of life, there is no doubt that Kentrell is in for a lifetime of love and enjoyment.