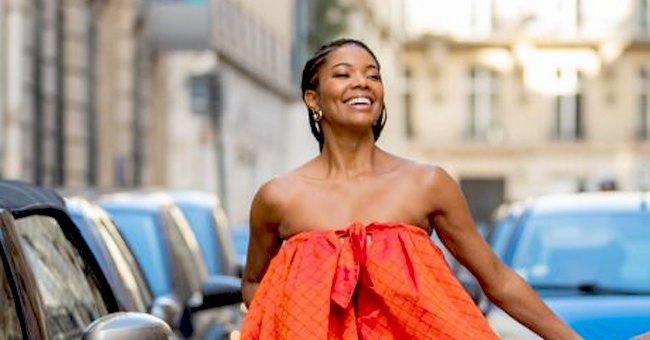 Getty Images
Watch as Gabrielle Union's Daughter Kaavia Play with Two Big Dogs through Glass Doors (Video)
Gabrielle Union's adorable daughter Kaavia James teases two giant dogs while sheltered behind large glass sliding doors in an Instagram video shared yesterday.
Kaavia James appeared in a video clip on her Instagram feed, challenging two massive dogs that her mother, Gabrielle Union, is petting. The dogs are both wearing collars and seem very friendly.
Kaavia is seen to rush at the glass doors excitedly but backs off as soon as the two canines come to meet her. The dark, muscled hounds are almost bigger than Kaavia, so it is no surprise that she almost instantly retreats.
Union and the dogs seem very passive until Kaavia comes rushing into the frame, making them suddenly excited and distracting them from the cuddles that Union is willingly providing.
Kaavia is confident at first as she charges towards the glass panels. Unfortunately, she gets a huge fright and jumps back with fear when the dogs approach her. Her mom laughingly captioned the video:
"NOPE! You ain't got to tell me twice."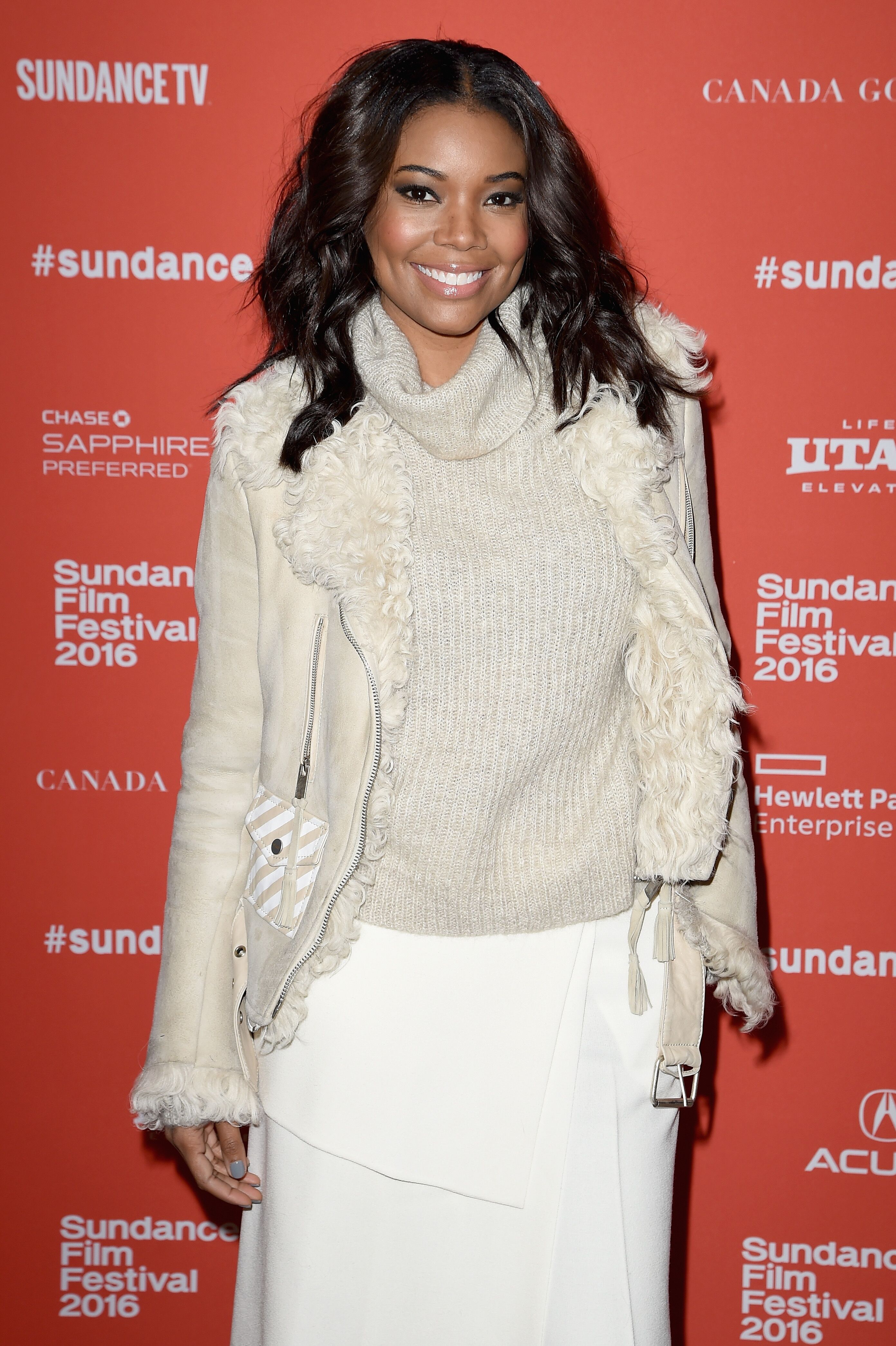 Actress Gabrielle Union at "The Birth Of A Nation" premiere during the 2016 Sundance Film Festival at Eccles Center Theatre, Jan 31, 2016. | Photo: Getty Images
Kaavia is well-known on social media for her deadpan expressions and adorable reactions. Ellen DeGeneres even commented on Kaavia's lack of interest in pictures saying that Kaavia was really cute but extremely serious.
Kaavia's 1.2. million Instagram followers love to watch and see the sassy kid doing pretty much anything. Her food videos have gone viral, and it is a well-known fact that she loves to eat.
Union's two-year old daughter was recently captured in a hilarious clip while munching on what looks like a toasted sandwich.
In another video, Union tries to get her daughter to share her pasta with her mom, but Kaavia is extremely reluctant. Union shared the incredibly special video of the simpler problems that motherhood brings.
Union and her husband Dwyane Wade celebrated Kaavia's second birthday last November. They shared several posts commemorating their girl, who was born via surrogacy. Union comically captioned her post:
"The light of our lives. The spark to our joy in dark times. The giggler of farts. The eater of alllll the food. The dancer to the jams. The smart, funny, adventurous, cutie that gave us a different kind of purpose."
Union's two-year-old daughter was recently captured in a hilarious clip while munching on what looks like a toasted sandwich. The video received a lot of responses from her followers.
In the video, Kaavia blows fans away with her solemn cuteness as she minds her own business and enjoys her snack thoroughly. Several people commented, saying that Kaavia was unbelievably sweet.
Union has shared several other images of young Kaavia wowing fans with her personality, including several where the little girl just stares moodily at her mother. But Union loves it, and so do the fans.
Union also frequently hashtags her posts about her daughter with the phrase 'Shady baby' because Kaavia always looks like she is up to no good. Either way, we can't wait to see more of the precocious two-year-old.
Please fill in your e-mail so we can share with you our top stories!