Adele Celebrates 10-Year Anniversary of Her Album '21' With a Series of Stunning Throwback Pics
On Sunday, Adele commemorated the 10-year anniversary of her second album, 21, and floored followers with several elegant throwback pictures shared to her Instagram feed.
Adele, who is now 32-years-old, shared the cover of her 21 album and two other stunning black and white shots of herself when she was a young adult on her Instagram earlier yesterday.
The singer and songwriter looks fresh and youthful in all three images. The second picture shows a close up of Adele's face staring past the camera, and her thick black eyeliner is stark under the grayscale filter.
The last picture in the thread presents Adele laughing while her hands are clasped behind her knees, covered by checkered pants. It is a candid shot and reveals a vulnerability in the artist that also manifests in the music of 21. She poignantly captioned the post:
"Well I never! Happy 10 years old friend! It's crazy how little I remember of what it was like and how I felt a decade ago."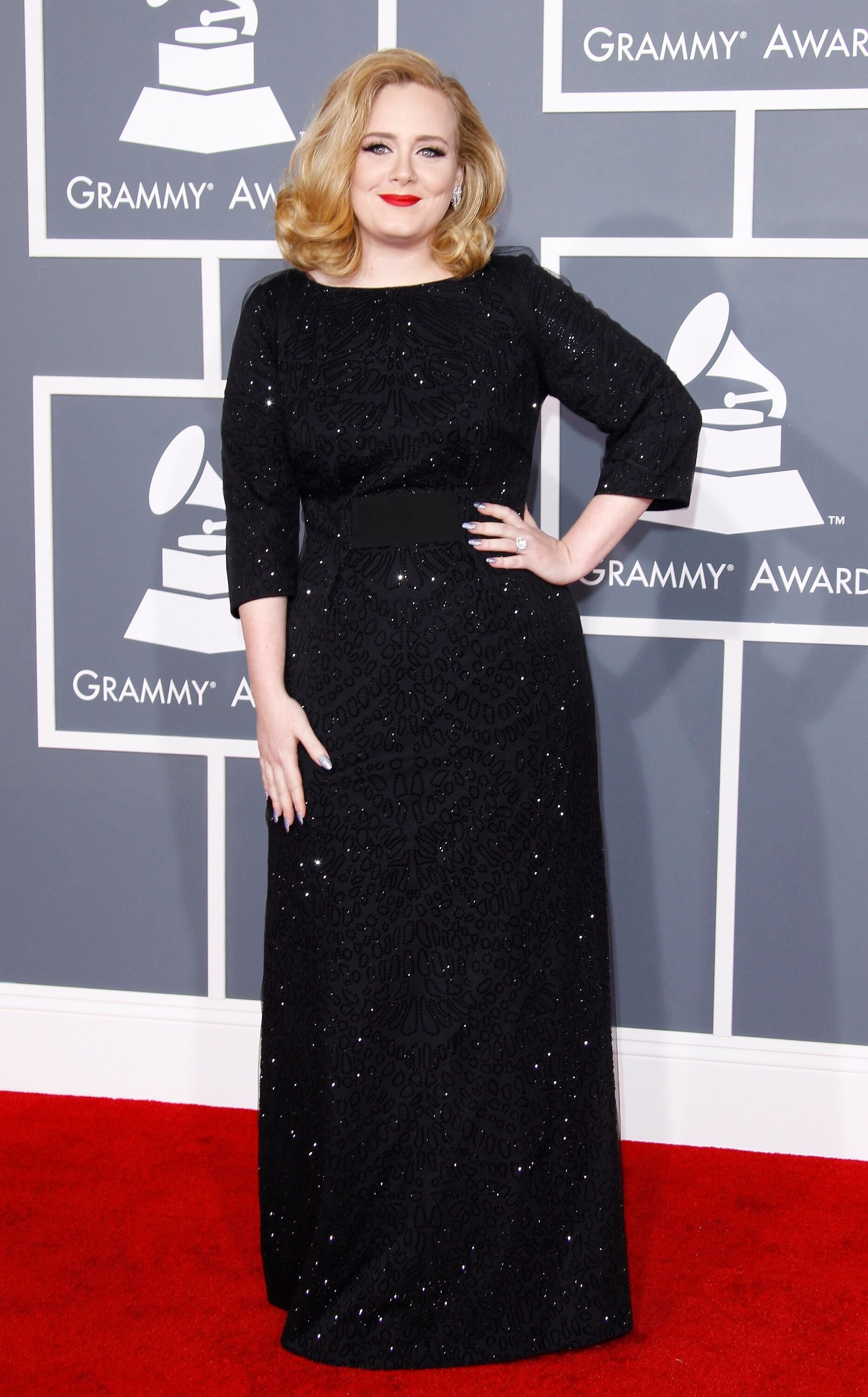 Although Adele has not published another album or single since 2015, the artist has been thriving. Besides earning money from her albums 19, 21, and 25, Adele is still reaping the financial rewards from her 2016-2017 tour. 
Adele is now worth a whopping 180 million pounds, and the star's last album released in 2015 sold 22 million copies worldwide. She has two companies who manage her finances for her.
In other news, on Friday, 15 January, Adele recently came to a divorce settlement agreement with her ex, Simon Konecki.
The "Set fire to the rain" singer showed off her drastic seven stone weight loss at Drake's birthday party in 2019. This change was due to a rigorous exercise routine and an astounding 1000 calorie per day diet. 
Since this radical change, celebs and fans have lauded the singer's physical progress and new appearance. An inside source confirmed that Adele refuted propositions from various health and marketing companies seeking to capitalize on her transformation saying:
"She wants to shy away from being a Kardashian clone by earning loads from a side hustle."
In other news, Adele recently came to a divorce settlement with now ex-husband, Simon Konecki. Adele filed for separation from 46-year-old Konecki in 2019.
Adele and Konecki have an eight-year-old child together, and both want joint custody and visitation rights post-divorce. Both decided that they would use mediation to discuss the rights to community property and debts.
It also appears that the wait for Adele to release another album might finally be coming to an end soon. Pearl Jam's, Matt Chamberlain announced that he had been working on some songs with Adele.
This will be Adele's fourth studio album, and both her die-hard fans and her manager, Jonathan Dickins, are anticipating its release. There is speculation that it could be titled 30 or 32.