Salma Hayek Poses in a Red Swimsuit Showing off Tiny Waist, Massive Cleavage & Gorgeous Locks
"Ugly Betty" star Salma Hayek shared a snap in a hot bathing suit showing off her superb hourglass body. Hayek posted the snapshot in her Instagram account for her 17.2 million fans - check out the breath-taking photo below.
Salma Hayek posted a photo in a red swimsuit showing off her tiny waist, massive cleavage, and gorgeous locks. The 54-year-old's post received over 500,000 likes, and her fans could not stop gushing over it.
Hayek captioned the post, "#sundayvibes." The actress shared her picture relaxing above water as she laid down on a mesh hammock and made herself comfortable by resting on top of three white pillows.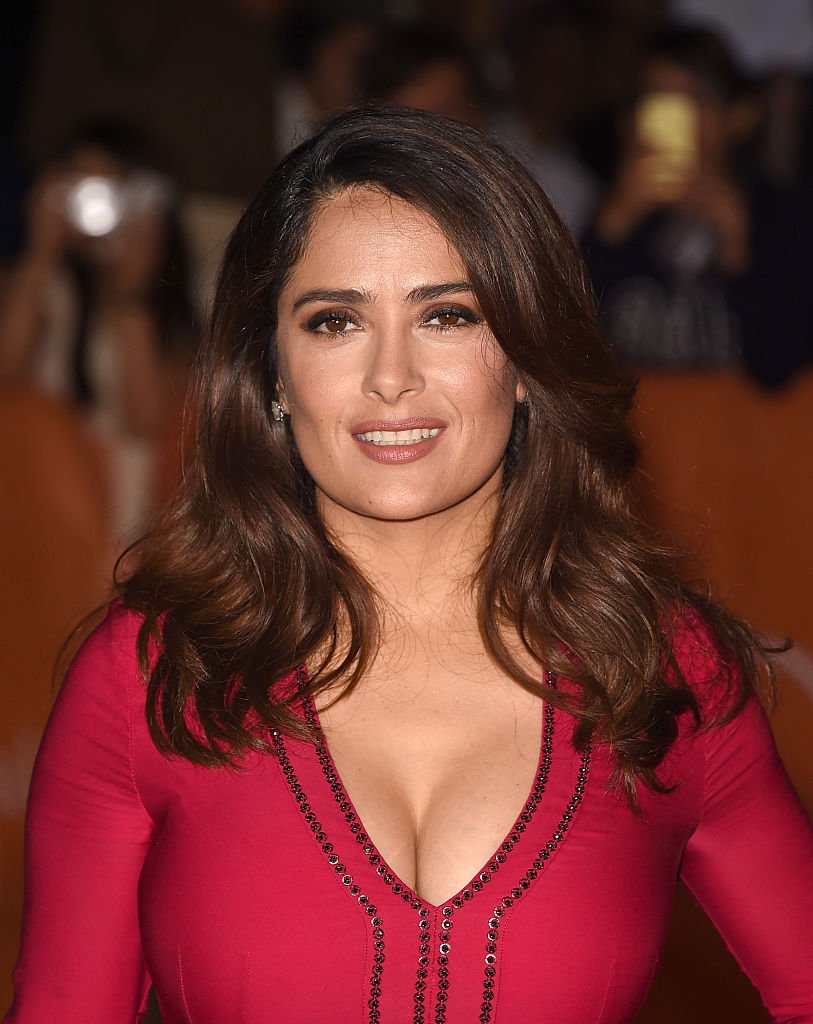 The "Desperado" actress posed with sunglasses being the only accessory apart from her wedding ring. Hayek had her brunette hair tied back in a low ponytail with some curls while the top remained slick.
A red cloth matching her costume can be seen beside her, which looks like a wrapper. The Mexican native stretched out her arms with her left hand holding on to the cover-up as she reclined on the hammock.
The award-winning actress flaunted her curves and her legs. Looking close into the picture, she also painted her toenails with red nail polish.
It appears Hayek was coordinating in red as it accentuated her beautiful skin. The beauty glared at the camera as she looked up while sharing a slightly smiley face.
Hayek recently shared another sexy image wearing a black bikini piece at the beach. The "Frida" actress is reportedly on vacation and has been posting bikini pictures on social media. 
In the snap, Hayek appeared to be meditating as she had her eyes closed and both her hands on top of her head. The tranquil environment shows the producer with her legs crossed underneath the water, and the second snap shows her on the sand beach, striking a similar pose looking all zen.  
Hayek stunned her followers, rocking a pretty outfit showing off her hourglass figure once again. The Golden Globes nominee reportedly shared a throwback post from a red carpet event on January 21.
The mom of one looked elegant in a silky pink corset with embroidery around the edges. The outfit was not the only thing that caught her followers' attention.
Hayek showed off her tiny waist on the ensemble, and her fans could not get enough of her banging body - for a woman in her fifties, she still looks incredibly sexy. Fans thought that the snapshot was "beautiful."
As expected, many were left speechless and only commented using emojis. Hayek has reportedly revealed that her great physique is 100 percent natural and disclosed that she is only gaining confidence as she gets older.