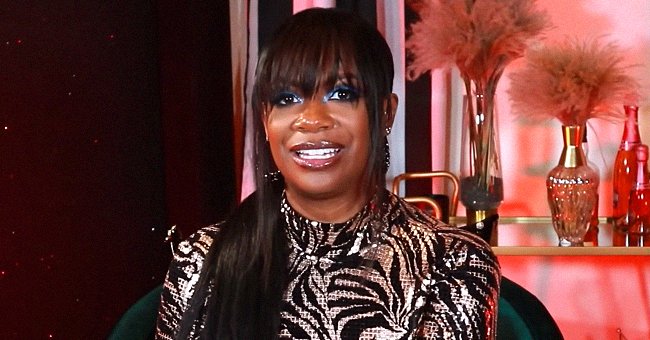 Youtube/KandiOnline
Kandi Burruss' Daughter Blaze Shows Her Cute Smile as She Appears in IG Clip with Cat Filters
Kandi Burruss's charming daughter, Blaze, is getting expressive now. With the use of cute cat filters on Instagram, the little tot has a message for her fans on social media.
The Burruss-Tucker household is getting a little noisy now that one-year-old Blaze Tucker, the youngest of the brood, has been the center of attraction at home. The family welcomed her in 2019.
The toddler's mother, reality star Kandi Burrus, took to Instagram to share Blaze's video clip. Like her celebrity mother, Blaze looked like a natural while facing the camera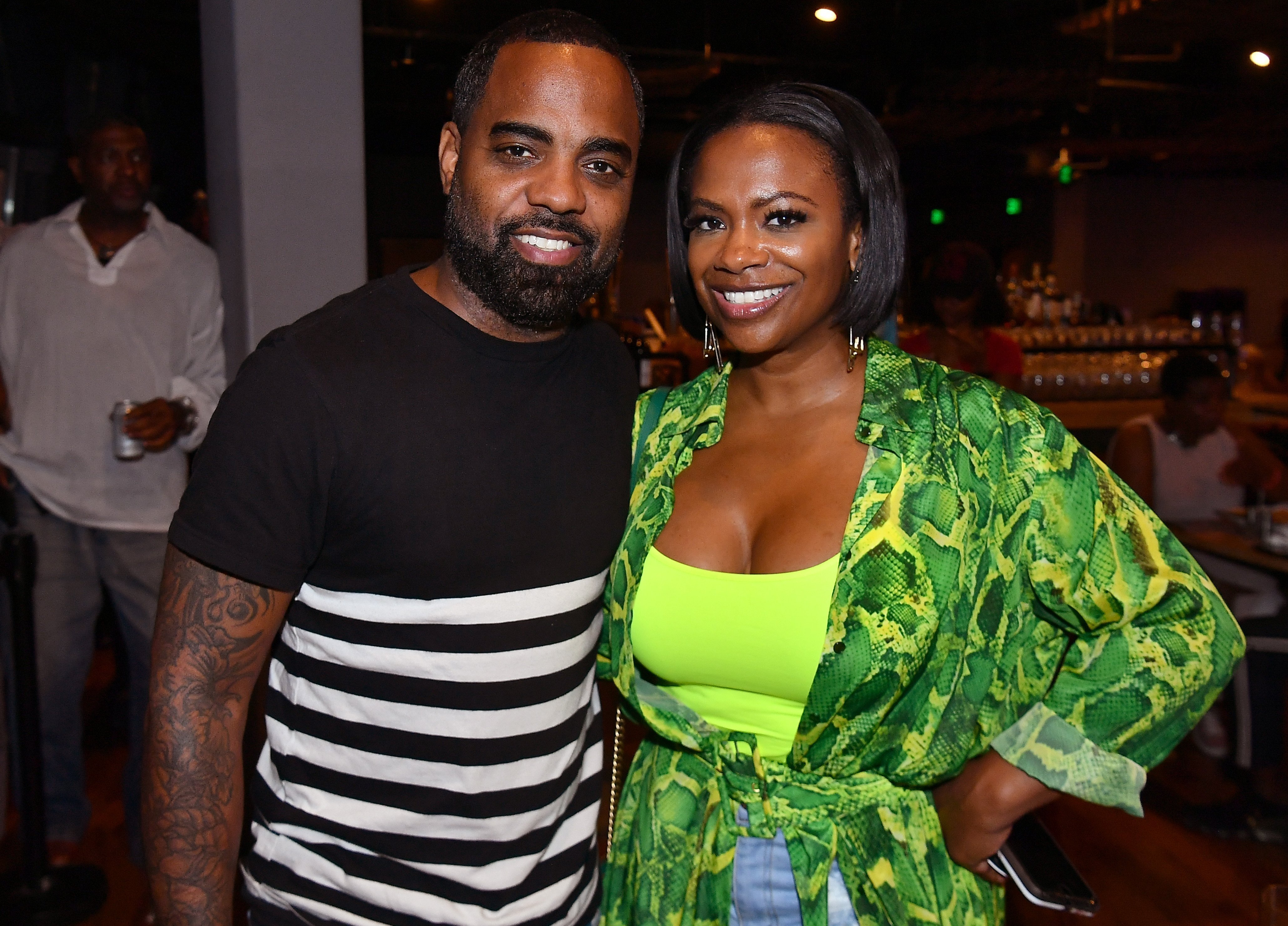 Kandi Burruss and husband Todd Tucker pose for a picture during a Majic 107.5 event in Atlanta, Georgia in September 2019. | Photo: Getty Images
SPREADING HER WORD
Blaze, who shares a remarkable resemblance to Burruss, was acting cute in the fun video clip while hanging out in the living room. Her father, Todd Tucker, was sitting on the couch with a phone in hand.
The little girl was holding her sippy cup, and at the same time, playfully reaching for Burruss' phone. The doting mother-of-four was behind the camera.
Blaze looked even more adorable when Burruss activated a cute filter for her toddler. The girl had fun cat filters on her face with a heart-shaped nose and makeup.
The "The Real Housewives of Atlanta" star got Blaze in a talking mood when Burruss asked her to invite their followers to watch RHOA. Burruss told Blaze:
"Tell them tune into The Real Housewives at 8! Say at 8! Are you going to tell them?"
The little tot babbled after her mom. Although she's been doing her best to spread her message, Blaze had fun on camera. Many fans in the comment section noted that she looked like her mother.
FEELING GUILTY
Bringing Blaze into the world has brought meaning to Burruss. Despite the fertility issues she faced in the past, she was still granted a baby through surrogacy.
The 44-year-old reality star admitted in a past interview that she was feeling guilty about using a surrogate. It took a while for her and Tucker to realize the alternative.
The heart-warming footage also included Blaze's unforgettable milestone when she started to walk.
SHE HAS NO REGRETS
Burruss and Tucker, who have been married since 2014, share four blended children. Aside from Blaze, the reality TV show couple are also parents to Kaela, 24, Riley,18, and five-year-old Ace.
Looking back, Burruss and Tucker didn't have regrets about their decision. After that tough decision, Burruss shared she was done with it and wouldn't change anything. For her, getting a surrogate was the best decision she and her husband had made.
When Blaze turned a year older last November, the reality star made a tear-jerking video. She recounted in the video clip her daughter's first 365 days, starting from the delivery room to her arrival and the moment she went home to her new family.
The heart-warming footage also included Blaze's unforgettable milestone when she started to walk. The significant moment was witnessed by Burruss herself last October.
Please fill in your e-mail so we can share with you our top stories!