RHOA Star Kenya Moore's Daughter Brooklyn Plays in a Pool Rocking a Cute Leopard-Print Swimsuit
Kenya Moore's daughter Brooklyn Doris Daly served a generous dose of cuteness to her Instagram fans with a video of her playing in the pool, all while looking adorable in a leopard-print swimsuit. 
Kenya Moore just celebrated her 50th birthday with a beachside retreat with her loved ones, and her baby daughter Brooklyn Doris Daly seemed to enjoy the day to the max. 
In videos that Moore shared in her Instagram stories, the 2-year-old enjoyed the birthday treats and pool time in the sunny destination. A video of her attempting to take a dip in the cool water later emerged on Instagram.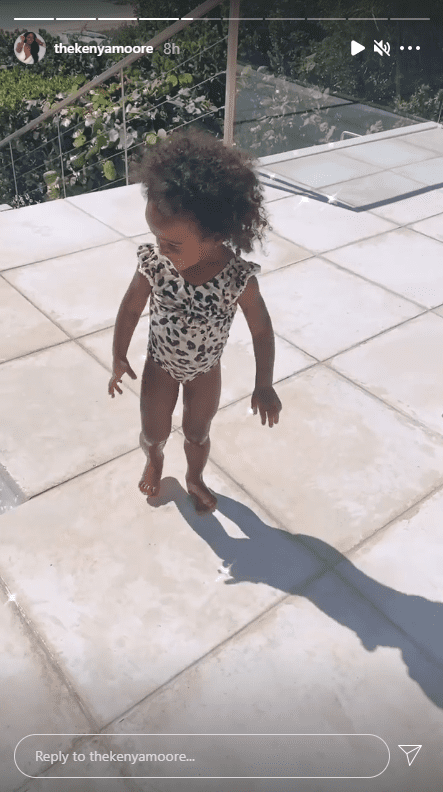 The clip showed Brooklyn slowly making her way inside the pool. As she dipped her toes into the water, she started to contemplate whether it was worth taking a dip because the water felt too cold. 
She lifted one of her legs as she tried to escape the cold. After very little deliberation, she decided to get out of the pool after calling her mom. She could not be more adorable!
Brooklyn donned a one-piece leopard-print swimsuit with ruffled sleeves. Like always, her curly hair was let loose in all its glory, making her look like a pretty little angel. 
Moore also revealed she and Daly were discussing the possibility of having more children.
The "The Real Housewives of Atlanta" star and her daughter celebrated her birthday just a day after Moore's husband Marc Daly announced they have parted ways for the second time since last year. 
In a statement, the restauranter said he and his estranged wife recently attended mediation and have decided it would be best for both of them to split up, once and for all.
Daly looks forward to maintaining an amicable relationship with his ex as they continue to co-parent Brooklyn with nothing but love. They first split up in September 2019. 
After reconciling in 2020, the couple thought they could make things work. Moore said they had never gotten along so well, not even during the initial months following their marriage.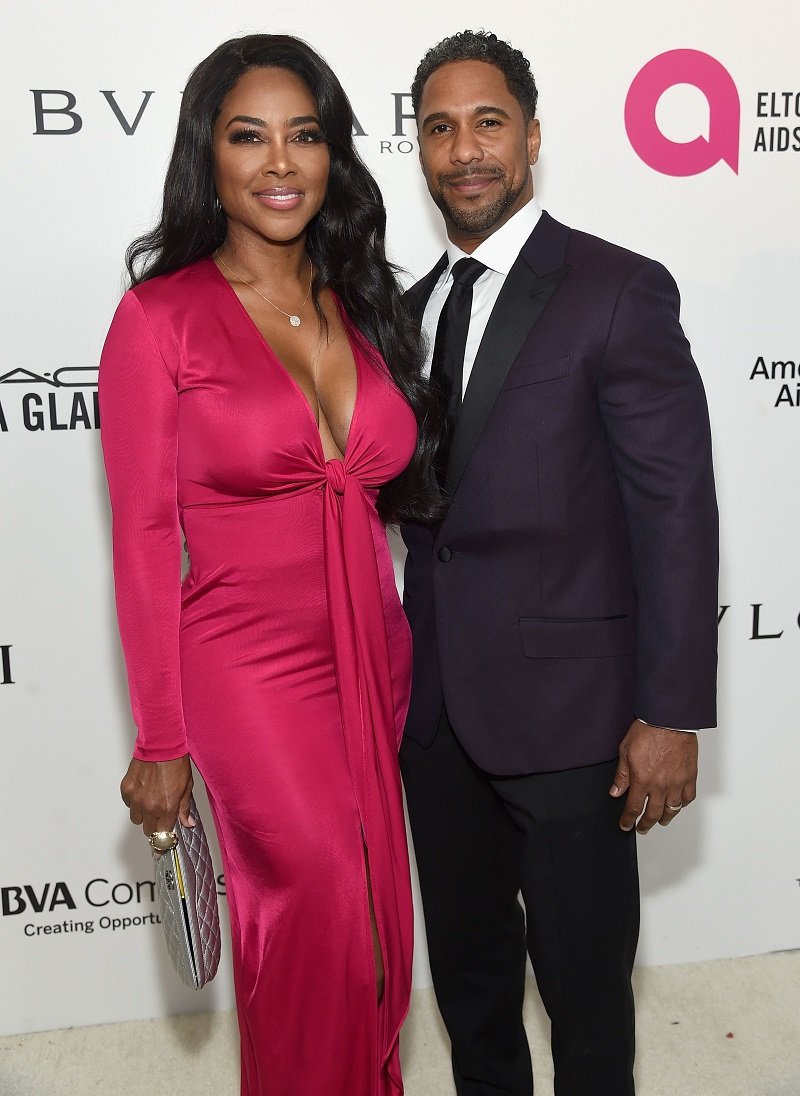 Moore also revealed she and Daly were discussing the possibility of having more children. She said it was a conversation they were trying to figure out, but she really wanted to have more children. 
Now that she is single again, Moore's desire to welcome a baby any time soon so that Brooklyn can have a sibling close in age seems like wishful thinking. But she did talk about surrogacy, so fans can only speculate.