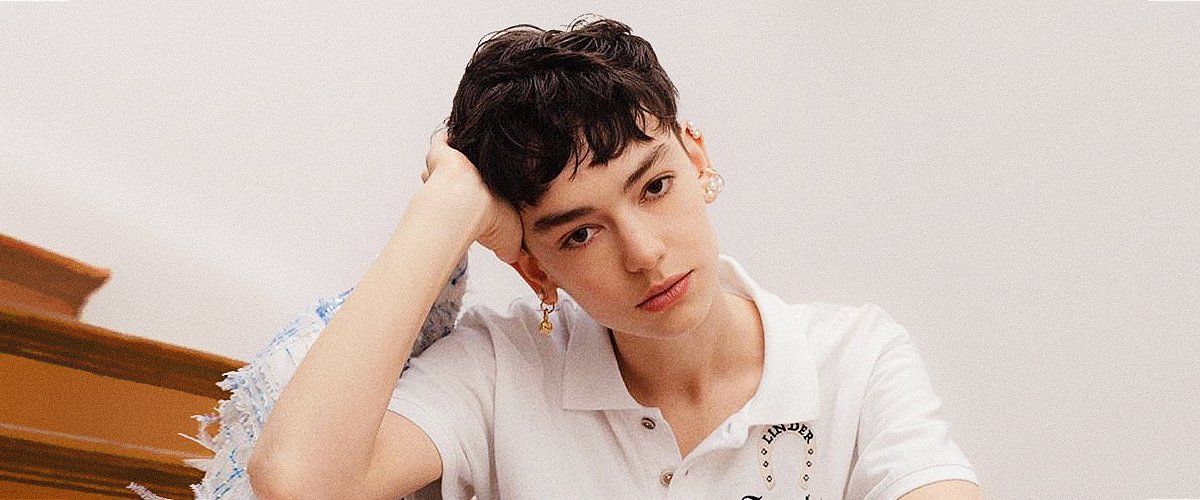 instagram.com/briiiiiiiiiig
Brigette Lundy-Paine Came Out as Queer — Facts about the Promising 'Atypical' Star
American actor Brigette Lundy-Paine joined the LGBTQ community when they came out as queer. Here are a few interesting facts about the fast-rising star of the hit television series "Atypical."
Brigette Lundy-Paine is proving to be another one of the young, flexible, multi-talented Hollywood stars. With their notable roles in several movie flicks, including "Downsizing" and the popular series "Atypical," they have made it clear that acting is their forte.
With such ease in switching roles and characters, it is no surprise that Lundy-Paine realized that they could not be restricted to one gender. Three years after coming out as queer, they continue to make a name in the Hollywood industry.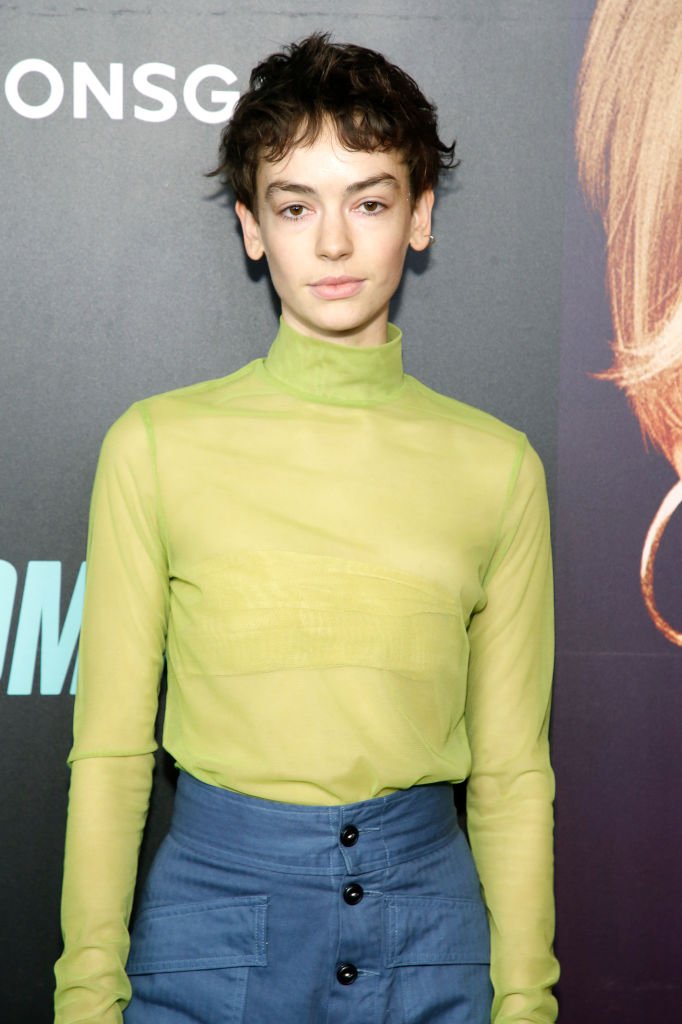 Brigette Lundy-Paine at the "Bombshell" New York Screening at Jazz at Lincoln Center on December 16, 2019 | Photo: Getty Images
LUNDY-PAINE WAS BORN AN ACTOR
Lundy-Paine did not just become an overnight Hollywood star. They were born into a family of artists. Their parents Laura and Robert, owned a theatre company, Virago, in the Bay Area for several years.
Their uncle and other family friends were also active in the family business. When the star was just one, they took their first step on the stage during a direction of a "Charlie and the Chocolate Factory" play.
At two years, they featured in one of the plays, officially kick-starting their career. It was at that age that they and their parents moved to Alameda, where they grew up in a house on Pacific Avenue. They later graduated from Encinal High School in 2012.
LUNDY-PAINE IS NOT JUST AN ACTOR
Lundy-Paine has also proved that the world of acting is not their only niche. They delved into the music industry after starting the improvisational voiceband Subtle Pride.
The stories started to fly in 2018 after the pair were caught in the middle of a cute little flirting activity on their Instagram stories.
The star is also the co-founder of a magazine called Waif, which started as a way to promote the band but eventually moved on to become a safe space for those with stories to tell. It is now a fast-rising magazine about arts and culture.
BRIDGETTE LUNDY-PAINE IS NON-BINARY
In 2018, Lundy-Paine came out as queer. On November 8th, 2019, one year after the revelation, they announced that they were non-binary with a post on Instagram.
In the caption, the star explained that they always felt a little bit of a boy, a little bit of a girl, and sometimes neither. They added that though using they/them felt right and coming out was scary, they owed it to themselves and others struggling with gender.
LUNDY-PAINE IN NETFLIX'S "ATYPICAL"
Their most prominent role was their feature in the hit Netflix series "Atypical," which first aired in 2017. It follows the life of Sam, the 18-year-old character played by Keir Gilchrist, as he steers his way through his final year in high school.
Lundy-Paine plays Sam's overprotective sister Casey who looks out for him as he navigates his way through the teenage maze. However, the character took another turn when she began to explore her sexuality with her new love interest, Izzie.
"ATYPICAL" HELPED LUNDY-PAINE
Casey being queer in "Atypical" was no doubt convenient for Lundy-Paine. It was also a perfect means for them to fully embrace and express what it meant to be queer.
They revealed that "Atypical" had a general queerness about it as it talked about queer core values. They also added that the Izzie/Casey storyline was important because it was a delicate and perfect way to reveal the love and discovery process.
Lundy-Paine also explained that Casey's interest in Izzie awoke something in her and put the character out of her comfort zone. Now, she could process her feelings without judgment.
The actor later admitted that they sensed Casey was queer before playing the role. They added that before "Atypical," they had looked for scripts with a similar character though they did not know it at the time.
LUNDY-PAINE IS NEVER AFRAID
Besides their outstanding defying fashion sense, it is clear that Lundy-Paine pays no heed to society's expectations. They once revealed that they did not care about what roles they were expected to play in the Hollywood industry.
They explained that what they found so special about acting is knowing that they can break those rigid rules in a world filled with so many expectations.
They buttressed that they loved playing different characters and finalized that at a young age, they realized there was something special about breaking out of the mold.
LUNDY-PAINE IS AN AUTISM ADVOCATE
Lundy-Paine has also become a major autism advocate. Their interest was piqued after featuring in "Atypical," which was released to shed more light on the condition.
They explained that they learned through the show that autism came in so many different shapes and sizes and that communities with autism are super supportive of one another.
They added that they were able to go to the Autism Film Festival at some point, and it was a beautiful experience getting to talk to filmmakers with the condition.
Later, the actor divulged that "Atypical" would give joy to so many families who have members struggling with autism. They added that the show made it clear that theirs is a beautiful, loving community of people who support one another.
LUNDY-PAINE AND HALSEY
It goes without saying that several fans have been speculating that the 24-year-old actor might be in something close to a relationship with singer Halsey.
The stories started to fly in 2018 after the pair were caught in the middle of a cute little flirting activity on their Instagram stories. Seeing that they were both single at the time, it is no surprise that fans were beginning to make conclusions.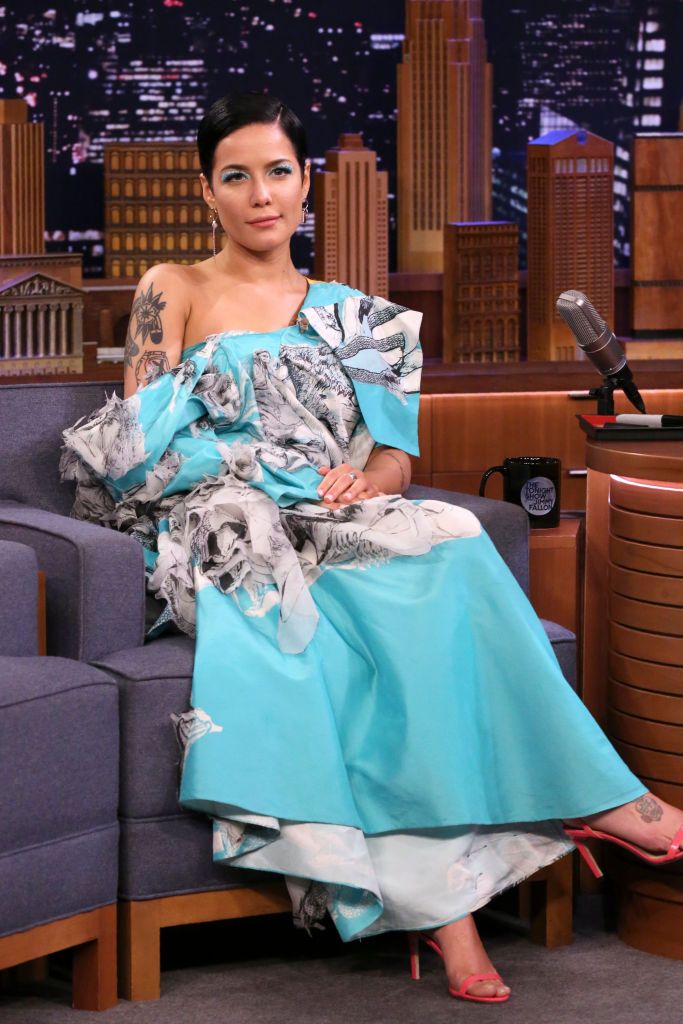 Halsey during an interview on season 7 of "The Tonight Show Starring Jimmy Fallon" on January 22, 2020 | Photo: Getty Images
From flirting, Halsey gushed about her love for Lundy-Paine's character in "Atypical." Also, it was gathered that the stars introduced each other to their families on Christmas Day.
However, whether or not they make their relationship official remains a topic of speculation. Surely, keeping their love lives out of the public eye is a more peaceful option.
Please fill in your e-mail so we can share with you our top stories!