UCLA Gymnast Goes Viral Again with an Incredible Ode to 'Black Excellence' during Floor Routine
For the second year, college athlete Nia Dennis performs a near-perfect routine. Her amazing presentation has gone viral within minutes of being uploaded on the network.
Nia Dennis, 21, is an American gymnast on the Bruins team at the University of Los Angeles, California. Dennis has been on the national team since 2012 and has represented the USA in international competitions since 2014.
Last year, a video of her floor routine also went viral after she nearly hit the perfect score. But this year, not only did she come very close to achieving 10 in her routine, the video of her performance went viral in a matter of minutes.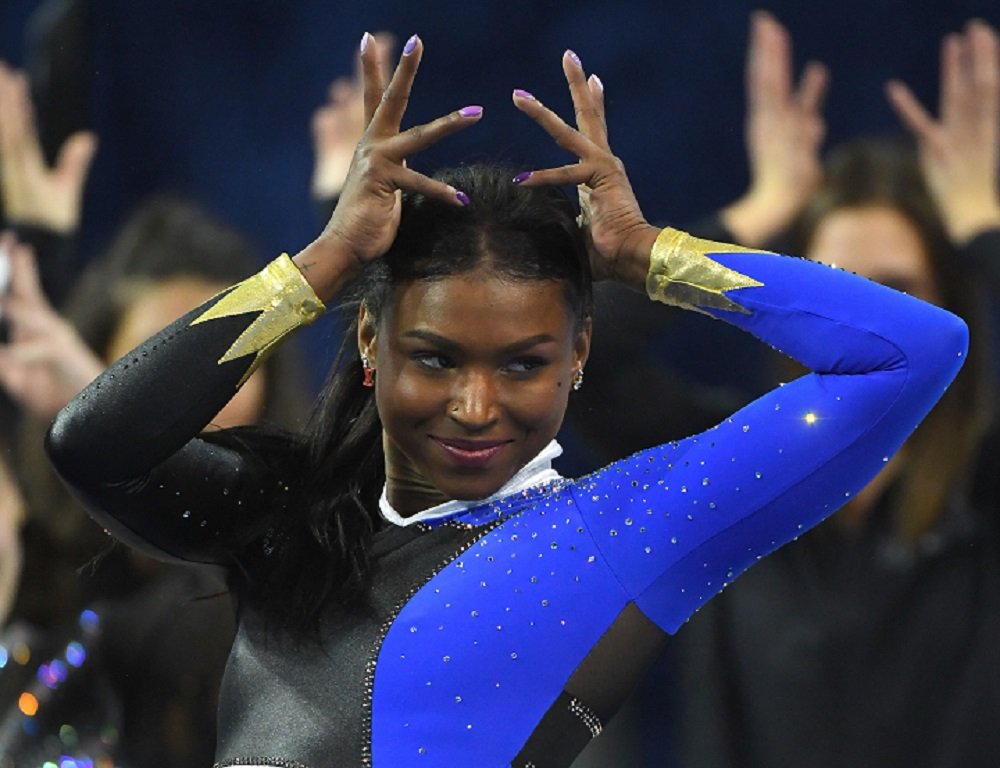 She is very happy with what she has accomplished, and this routine, especially, is to celebrate "Black Excellence." It also allowed her team to beat Arizona State.
Dennis said about it: "This routine definitely reflects everything that I am today as a woman and of course I had to incorporate a lot of parts of my culture."
AMAZING ROUTINE
In the routine that she presented this year, Dennis pays tribute to her father. The songs with which she accompanied her performance also pay tribute to her heritage and culture.
She used the Kendrick Lamar song, "DNA," which highlights rap culture, and she also used Tupac's song, "California Love," for the ending, paying homage to Los Angeles. The score she reached this time was 9,950
IT'S NOT THE FIRST TIME 
Last year, Dennis was also very close to getting a perfect score on her floor routine. She captured everyone's attention with her impressive dance routine and her clean execution.
On that occasion, she chose Beyoncé songs to accompany her performance. The athlete used "Crazy In Love," "Lose My Breath," and "Ego," and on that occasion, the score given by the judges was 9,975.
STAR TEAM
Dennis is not the only gymnastics star UCLA has had, as another of its athletes has shone with the light of perfection. Katelyn Ohashi is an athlete on her gymnastics team whose videos have gone viral.
The floor routine she won in 2018 featured Michael Jackson's music and broke records by amassing 90 million views. In addition, the athlete has received perfect scores three times on her floor routines.
NOT EVERYTHING IS PERFECT
However, Ohashi's story before joining the UCLA team was not perfect. Her parents supported her talent and both she and her mother moved away from home leaving her father and her siblings so that she could train with the best.
She suffered abusive training by coaches who did not take care of her, they were only interested in the medals that she could give to her team. All this took its toll on her and she was on the verge of never competing again. Fortunately, she made her way into the UCLA team.