Brooke Shields Was 13 When She Met Michael Jackson — inside Their Special Relationship
Michael Jackson's life was nothing short of impressive. Apart from his outstanding career, he was romantically involved with some celebrities, including "Blue Lagoon" actress Brooke Shields.
Throughout his life, the late King of Pop was connected to many women. Apart from marrying Debbie Rowe and Lisa Marie Presley, he allegedly dated Diana Ross and Madonna, but that was never confirmed.
However, in 1993, Michael Jackson himself revealed that he was dating former child actress Brooke Shields, and he did it during an interview with Oprah Winfrey.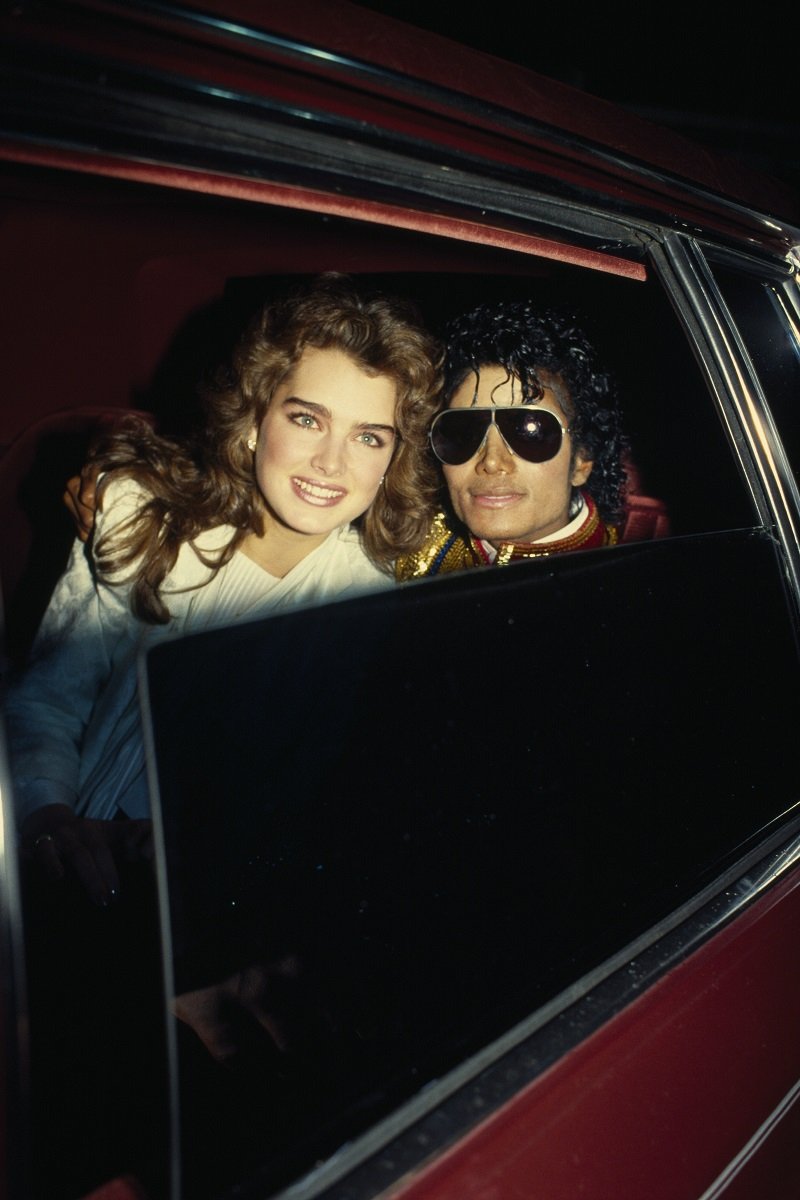 BROOKE SHIELDS AND MICHAEL JACKSON
The late singer confessed that their relationship was rather private and avoided going out in public because he didn't like it. So, they spent most of their time together at each other's homes.
Jackson and Shields met in 1978 and bonded over their time in the spotlight as young children. In her memoir, "There Was a Little Girl," Shields wrote that they saw "something" of themselves in each other.
Brooke Shields and Michael Jackson arriving at the 1984 AMAs pic.twitter.com/5xFE56zK0x

— BuzzFeed Rewind (@BuzzFeedRewind) November 24, 2014
However, nothing romantic happened between the two for years as they kept in touch only as good friends. Even as a couple, their relationship was very unconventional. She explained:
"Together, we felt impervious to the craziness that swirled around us. We joked about how silly people were and watched movies and ate candy."
#FlashbackFriday "He was thoughtful, sensitive, sweet, and had a funny sense of humor." –Brooke Shields pic.twitter.com/Hq8368LcRD

— Michael Jackson (@michaeljackson) June 4, 2016
Brooke Shields, who wrote that they felt safe together, said that nothing romantically happened although she and Jackson loved each other. According to her, he was "sort of juvenile" and "terrified" of dating.
[Jackson] lived in a sort of bubble and was childlike in many ways.
Still, Jackson didn't want them to be apart, so he gave her a ring to commemorate their friendship. Shields pointed out that their relationship made them feel like they weren't alone through the "isolation" of being famous.
PARTING WAYS, SORT OF
At some point, Shields told Jackson that he didn't have to marry her to have her for the rest of his life and that she would move on to have her own life, marriage, and children.
The "Suddenly Susan" star confessed that it made him relax because he didn't want to lose the things -- and people-- that meant something to him. Over time, he became "more asexual" to her, as well.
Another interesting aspect about Jackson that Shields revealed was that he lived in a sort of bubble and was childlike in many ways, including with romantic relationships.
She said that growing up, she would tell him stories about her boyfriends, and he'd talk about what the bases (first, second, and third base) were. It sounded "odd" to the outside, but not to Jackson, who never left "his bubble."
Although Michael Jackson and Brooke Shields never tied the knot, she was so important in his life that his mother, Katherine, asked her to speak at his 2009 memorial.
The actress admitted that the "magnitude" of Katherine's request was unbelievable and that she was concerned and mainly focused on Jackson's children, mom, and sister.
BROOKE SHIELDS' HUSBANDS AND KIDS
In 1997, Shields and former professional tennis player Andre Agassi tied the knot. Only two years later, they parted ways. Shortly after, she met her second and current husband, Chris Henchy.
The couple married in 2001, two years after meeting through mutual friends. They have been together ever since, and at the moment, they share two daughters, Rowan and Grier.
While Shields is the worldwide known star in the relationship, Henchy is fairly famous, too. Apart from being a talented screenwriter and film producer, he has co-created some films with Will Ferrell.
Some of Henchy's most prominent works are "Land of the Lost" and "The Campaign." Meanwhile, one of his first gigs in the entertainment industry came his way in the early 90s, writing monologue jokes for "The Larry Sanders Show."
His big break came in 2000 after creating and producing "Battery Park." One of the most recent projects he wrote and produced was "Impractical Jokers: The Movie," released in February 2020.
As per Brooke Shields' career, she is still very much active and expected to appear in "A Castle for Christmas." Her beautiful yet uncommon relationship with Michael Jackson will also always be remembered.