Jinger Duggar Shares a Los Angeles Home with Her Husband and Children — Take a Look Inside
Jinger Duggar and her husband, Jeremy Vuolo from "Counting On" share a beautiful house in Los Angeles, where they're raising their two daughters, Felicity and Evangeline. Here are glimpses of their home. 
"Counting On" stars Jinger Duggar, 26, and her husband Jeremy Vuolo,33, moved from Texas to Los Angeles shortly after Felicity, 2 was born and fans have enjoyed seeing the family enjoying moments from inside their home. 
In one photo, Jinger has captured the amazing view from their living room, which shows white walls and two large wooden beams in the ceiling. A massive sliding door next to an equally large window allows plenty of natural light into the room.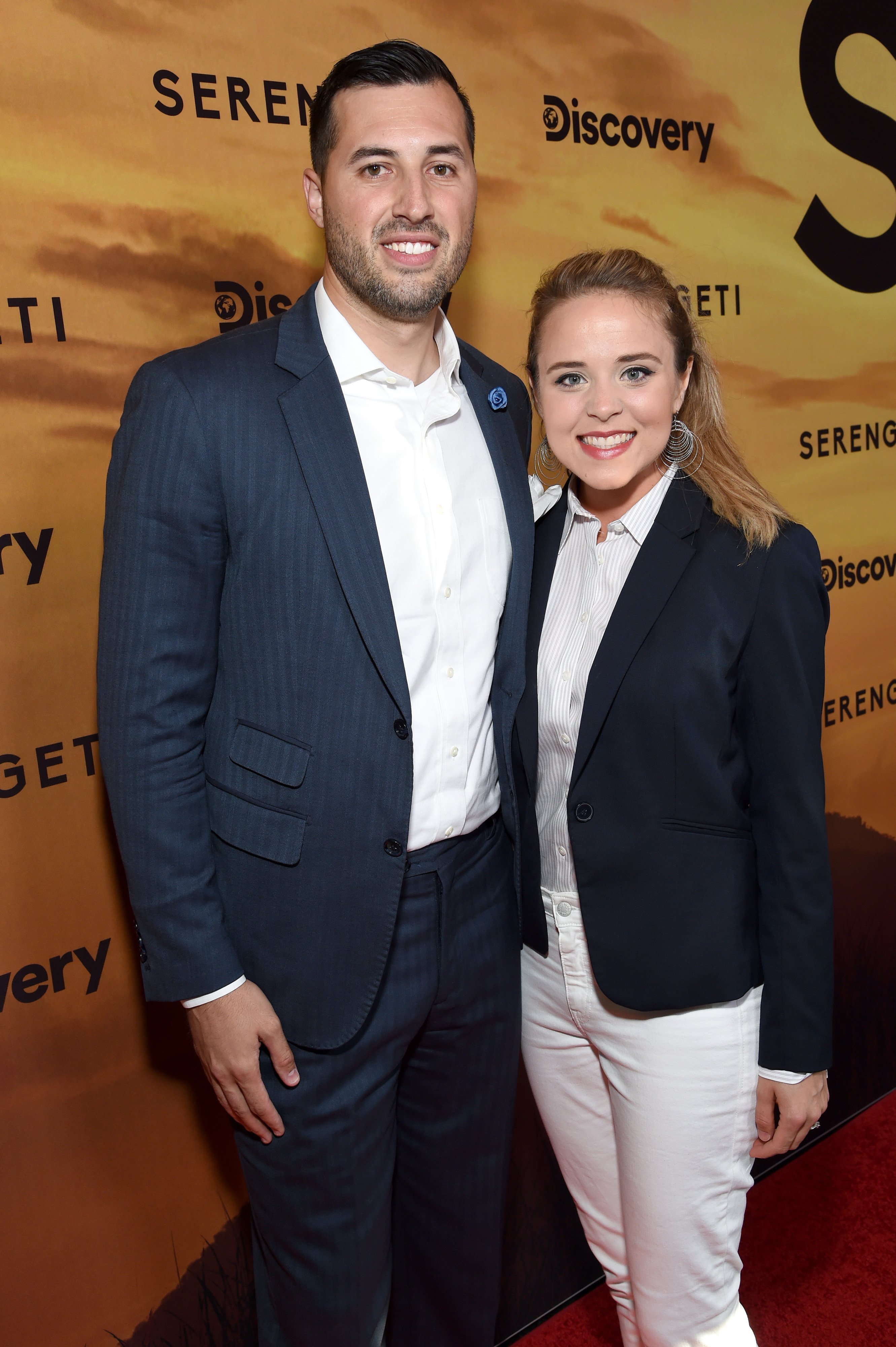 They've furnished the room with rustic brown coaches. Three white shelves are slightly visible on the left-hand side and have been tiered from top to bottom. A white lampshade with a dark brass stand can also be seen, as Duggar writes in her caption:
"Not a bad view." 
When she's not lounging, Duggar prepares meals in her homely kitchen with floor to wall brown wooden cabinets, contrasted with a marble backsplash and matching marble countertops. 
One of Felicity's favorite things to do is read a book with daddy, Vuolo, where the two snuggle up in front of the couple's cozy fireplace, with a brick face and a white mantle. A flat-screen TV hovers above it providing the perfect view.
 Duggar and Vuolo have expressed unhappiness over their 4-year contract with "Counting On" which ends in 2022.
In the backyard, Felicity also enjoys taking a walk through the garden which has been paved with red bricks creating a pretty pathway. The garden contains lots of flowers and trees planted around the edge of the white house. 
The reality TV stars left the L.A. sunshine for a bit of snow over the holiday season. The trip came after baby Evangeline's birth on November 30, as Duggar captioned a sweet pic of herself holding Evangeline at the bottom of a staircase:
"Cherishing these moments." 
Taking to his Instagram on the day Evangeline was born, Vuolo captured the moment when Duggar got to hold her baby for the first time. This after the pair suffered a heartbreaking miscarriage in the fall of 2019. 
Duggar is the 4th eldest daughter of parents, Jim Bob and Michelle Duggar, who were first introduced to fans on TLC's "19 Kids and Counting." This led to the spinoff, "Counting On" on the same network. 
Duggar and Vuolo, who is a former professional soccer player, met on a mission to Central America in 2015 and dated for 7 months. The couple married and had their first child, Felicity in 2018. 
According to a source, Duggar and Vuolo have expressed unhappiness over their 4-year contract with "Counting On" which ends in 2022. The insider went on to say the pair only receive $1 500 each and are prevented from taking other work. 
As a result, the pair are looking to follow in the footsteps of Jill Duggar, and her husband, Derick Dillard, who left the show in 2017 calling their contracts a sham. Guess we'll just have to wait and see what this year has in store for the couple.