Kim Kardashian Gets Cake & Cream on Her Hair & Clothes While Posing in a Tight Gray Dress
Kim Kardashian took to Instagram to share an image of herself looking messy with cake and cream all over her hair and tight grey dress.
Reality TV star Kim Kardashian knows how to get the internet roaring. She did this effortlessly in the new pictures she shared with her 201 million followers on Instagram.
Kardashian posted a picture of herself rocking a tight grey dress that hugged her frame and showed off her curves. Next to her was a big cake that looked to have been bashed in by her as she had cake and cream all over her.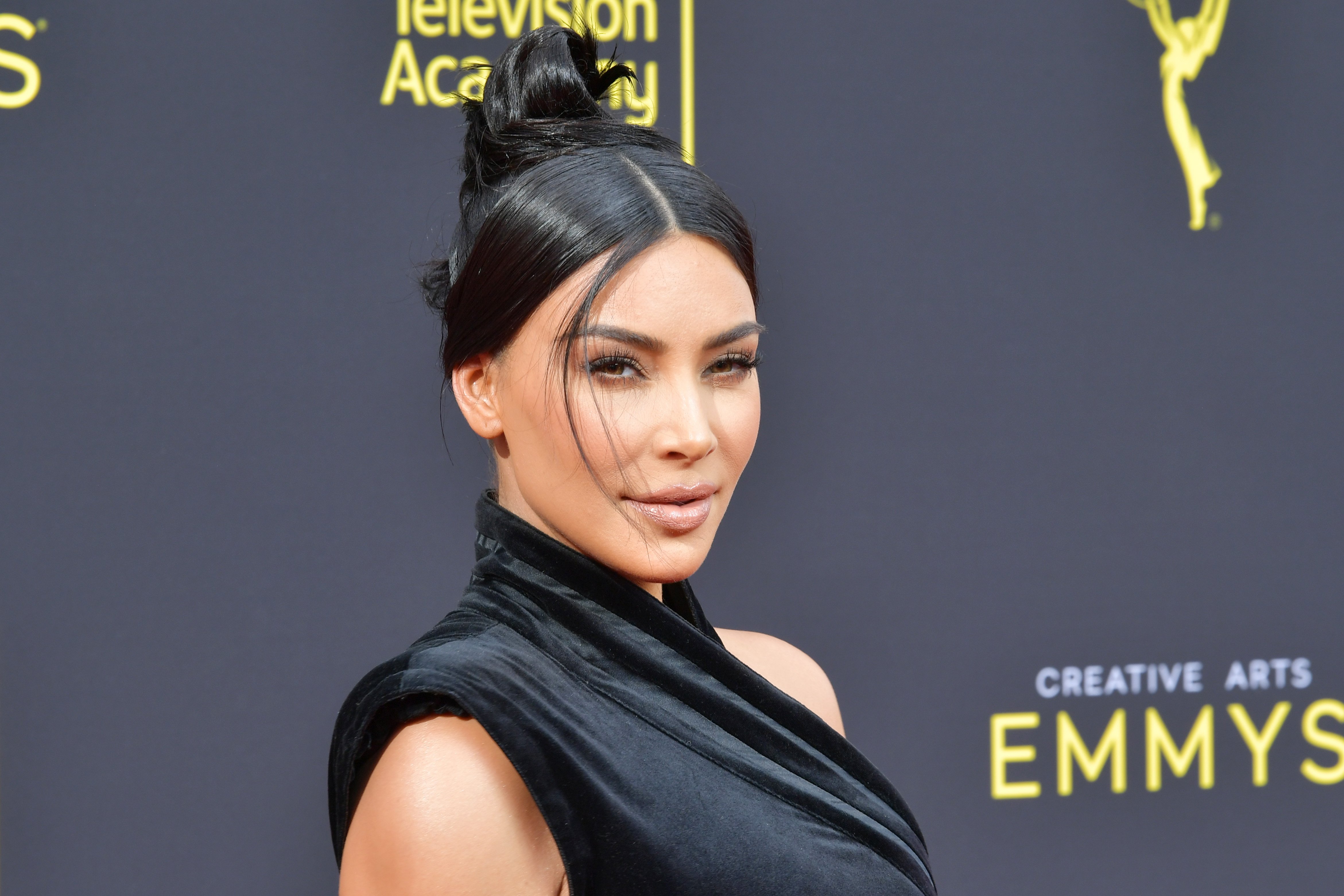 The "Keeping Up With the Kardashians" star had a mischievous look on her face as she posed with a pout and her two hands raised to give the peace sign.
There was cake and cream smudge on both hands. Her toned thighs were not spared from the mess, and her hair seemed to have taken the bulk of the cake and cream as it was smeared into it. In contraction to the image, the post had the caption:
"Don't be Messy."
For the shoot, Kardashian opted to have a nude make-up look. Her face was slightly contoured, with makeup matching her skin tone. She had on nude lipstick, and her eyes were perfectly shaded, which made them pop.
Within hours of posting the image, Kardashian garnered over 1.6 million likes with loads of comments from her fans and followers who found the post hilarious.
The pair, who have been together for almost eight years, has opted to go their separate ways due to reasons best known to them.
Some commented that the image was hilarious in itself as Kardashian looked to be having a hard time concealing her laughter behind the pout and pose, while some found it funny due to the contradiction between the picture and the caption.
While some were focused on how funny the post looked, others concentrated on how beautiful Kardashian looked. Someone expressed that she looked like a goddess while another person said:
"You look so beautiful. I'm glad you guys have it easy. :)."
Last week, Kardashian had tongues wagging when she shared images of herself in a gold corset for her new Valentine's Day scent. To promote the new scents, she wore a gold corset tightened at the waist to show off her slim waistline.
In the same vein, she wore a silver corset to model the second scent in the collection, which is set to be released before Valentine's Day.
All this is going on as Kardashian and her husband Kanye West are planning their divorce. The pair, who have been together for almost eight years, has opted to go their separate ways due to reasons best known to them.
They have been having issues for a while now, with both living separately and being on different pages on what they want. The divorce is set to be aired on the last season of KUWTK which will air later this year.