Pregnant 'This Is Us' Star Mandy Moore's Husband Gifts Her Stuffed Replica of Late Dog Joni
Pregnant Mandy Moore gushes over her husband's thoughtful gift of a stuffed animal replica of her dog Joni that recently died, which will allow her soon-to-be-born son to know her beloved pet. 
Actress Mandy Moore recently mourned the loss of her 12-year-old dog Joni. The "This Is Us" star's husband took the initiative to have a stuffed replica of the pet made to ease the loss of the beloved dog. 
The pregnant actress took to Instagram to share her husband's gift with her 4.4 million followers. The cute look-a-like will allow their son to know Joni even though they weren't able to meet.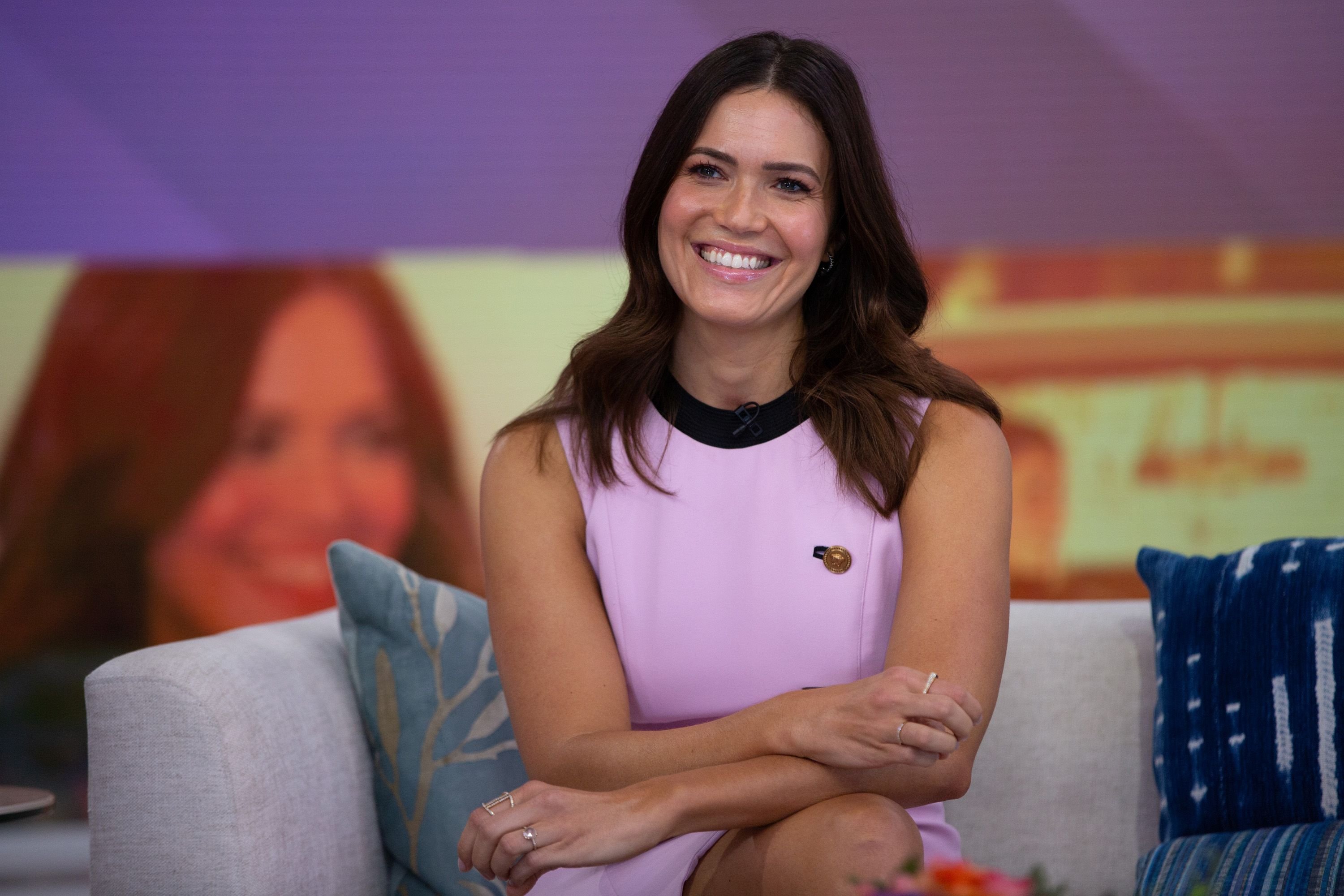 JONI MITCHELL
Moore named her pup after the Canadian singer-songwriter Joni Mitchell and the loss hit the actress hard. The gift from her husband Taylor Goldsmith was much appreciated as Moore posted photos with the caption: 
It's a little stuffed animal version of my beloved Joni so that our son will still know her, even though they never got to meet. ????
The dog had undergone major surgery to remove a mass on her liver and died about a week later. At almost 13-years-old Joni had lived a long and full life together, with Moore along every step of the way. 
A TRIBUTE TO JONI
In a lengthy post on Instagram, Moore shared about the tragic loss of her dog. The actress shared that she knew something was wrong when Joni didn't finish her food because the pup was known for eating everything and anything. 
The actress adopted Joni back in 2008 after driving all the way to San Diago to go and fetch her. Moore said that it was love at first sight between the two and the loss is immeasurable. 
BIRTH OF BABY MOORE
Despite her tragic loss, Moore can look forward to the birth of her baby boy. In September last year, the actress took to social media to announce that she and Goldsmith were expecting a baby boy early in 2021. 
Moore has been showing off her baby bump since the announcement. Wearing a sleek, long-sleeved black dress to the 2020 People's Choice Award, the "A Walk to Remember" actress hugged her belly on the red carpet. 
FAMILY AFFAIRS 
Despite her marriage to Goldsmith being her second, Moore seems happier than ever to be starting a family with the Dawes singer. She was originally married to artist Ryan Adams but divorced him in 2016. 
Goldsmith and Moore got hitched in 2018 and have waited another two years before starting their family together. The actress shared her love for Goldsmith in a post, saying: 
 "I'm not sure what I did in a past life to deserve you but it must have been something big."
The actress and soon-to-be mother clearly have all the support that she needs from her husband. Following the sad loss of her Joni, Moore will celebrate the new life of her baby boy. 
Goldsmith and Moore are a power couple ready to take on parenting; they had a good introduction with their dearest dog, who paved the way for another family member who is on the way.