Shaunie O'Neal Is a Proud Mom as She Posts Photo of Oldest Son Myles Modeling in a Denim Jacket
Shaunie O'Neal, the proud mother of five children whom she shares with Shaq O'Neal, shared a snap of her oldest son Myles B. O'Neal, who is a model.
Myles O'Neal isn't headed for stardom on the basketball court like his legendary father, Shaquille O'Neal, or his younger brother Shareef O'Neal, but his mom Shaunie O'Neal is equally proud of him.
Myles' interests and talents led him in a very different direction, and Shaunie has celebrated her son's passion for fashion in a recent post on her Instagram Stories.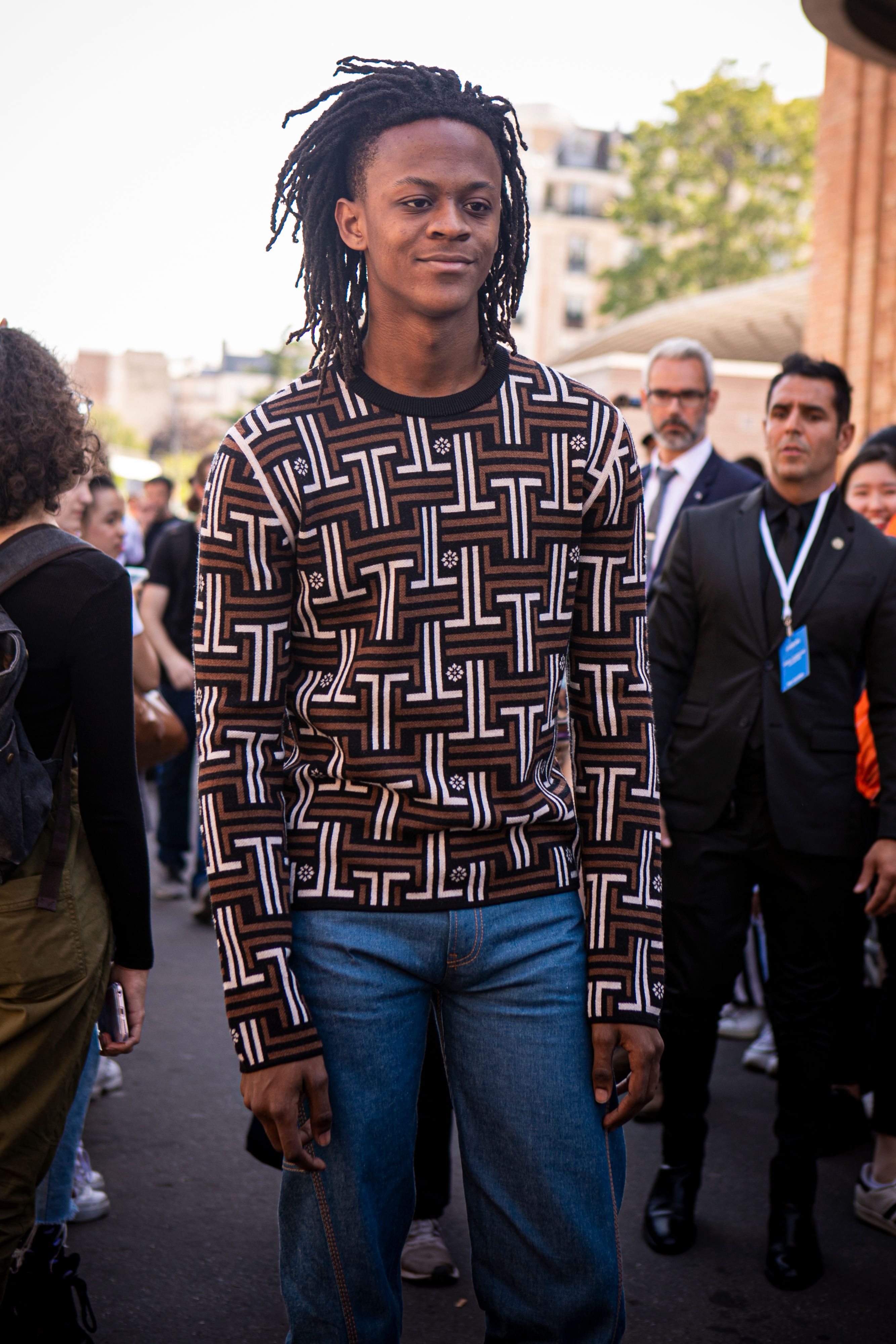 FASHION ICON
Myles revealed that his interest in flamboyant fashion began when he met singer and fashion pundit Pharrell Williams. Myles was fascinated by his irreverent sense of style and started to develop his own.
It was his unique style that attracted the attention of the NEXT modeling agency, and led to his first gig as a model, walking the runway for the iconic Italian fashion house Dolce & Gabanna.
RHINESTONES AND BROCADE
Myles is frequently seen flaunting rhinestoned hoodies, brocade slippers mixed with elegant pieces from top fashion lines, and casual items from Maison Margiela, and the street-inspired Raf Simons.
What pulls it all together is his slender 6' 3" frame, and he moves with athletic grace. Myles is shining on and off the runways and is already considered a fashion icon by the younger generations.
Myles' interests are not limited to fashion, he is also an aspiring singer and musician. 
PROUD MOM
In the photo Shaunie posted on Instagram, Myles is wearing a stone-washed classic denim jacket over a pristine white T-shirt and white cotton chinos. His hair is styled in blond rastas and he has a bead necklace around his neck.
Myles is wearing 50s style black-rimmed seeing glasses and added a touch of flamboyant color with what looks like a silk scarf with a bold psychedelic print in hot pink and cream. 
MUSIC MAN 
But Myles' interests are not limited to fashion, he is also an aspiring singer and musician. His first single "Run It Back," was launched on Soundcloud back in 2017, and even though it wasn't a hit, it's a start.
Myles seems set to make his mark on the world of music and fashion, independently from his famous parents, on his own turf, and on his own terms. No wonder Shaunie is so proud of her oldest boy.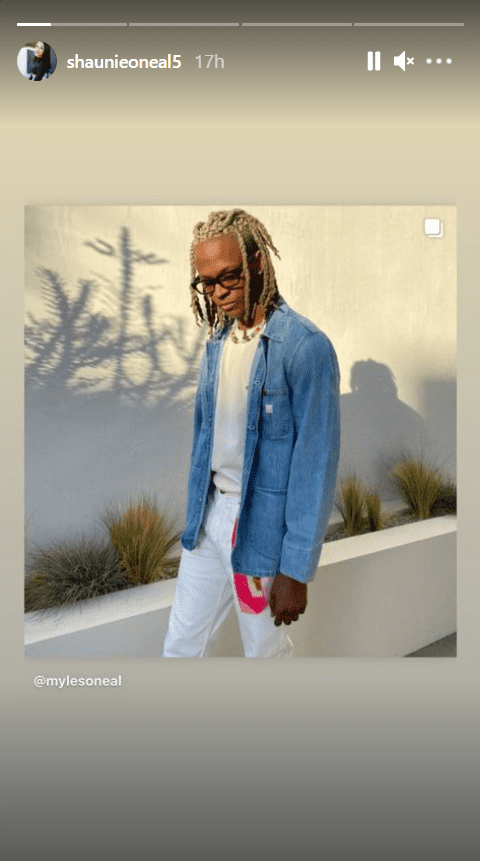 Myles is the oldest of the O'Neal children, born to Shaunie from a previous relationship before she met and married Shaq. Shaq adopted Myles, and the couple went on to have Shareef, 20, Amirah, 19, Shaqir, 17, and Me'arah, 14.