Tyrese Faces Backlash for Using Kirk & Tammy Franklin's Anniversary Post to Get His Wife Back
Fans of "Fast and Furious" star Tyrese Gibson were not too pleased with him after leaving a weird comment on Tammy and Kirk Franklin's anniversary post. This resulted in serious backlash for the actor.
Tyrese Gibson is in the news — and not for good reasons. The actor recently came under attack from internet users after pulling what seemed to be a bizarre move on social media.
Tammy Franklin and her husband, gospel singer Kirk Franklin celebrated their 25th wedding anniversary last weekend. To mark the special occasion, Tammy shared a sweet post on Instagram, giving fans a glimpse of an intimate dinner with her husband.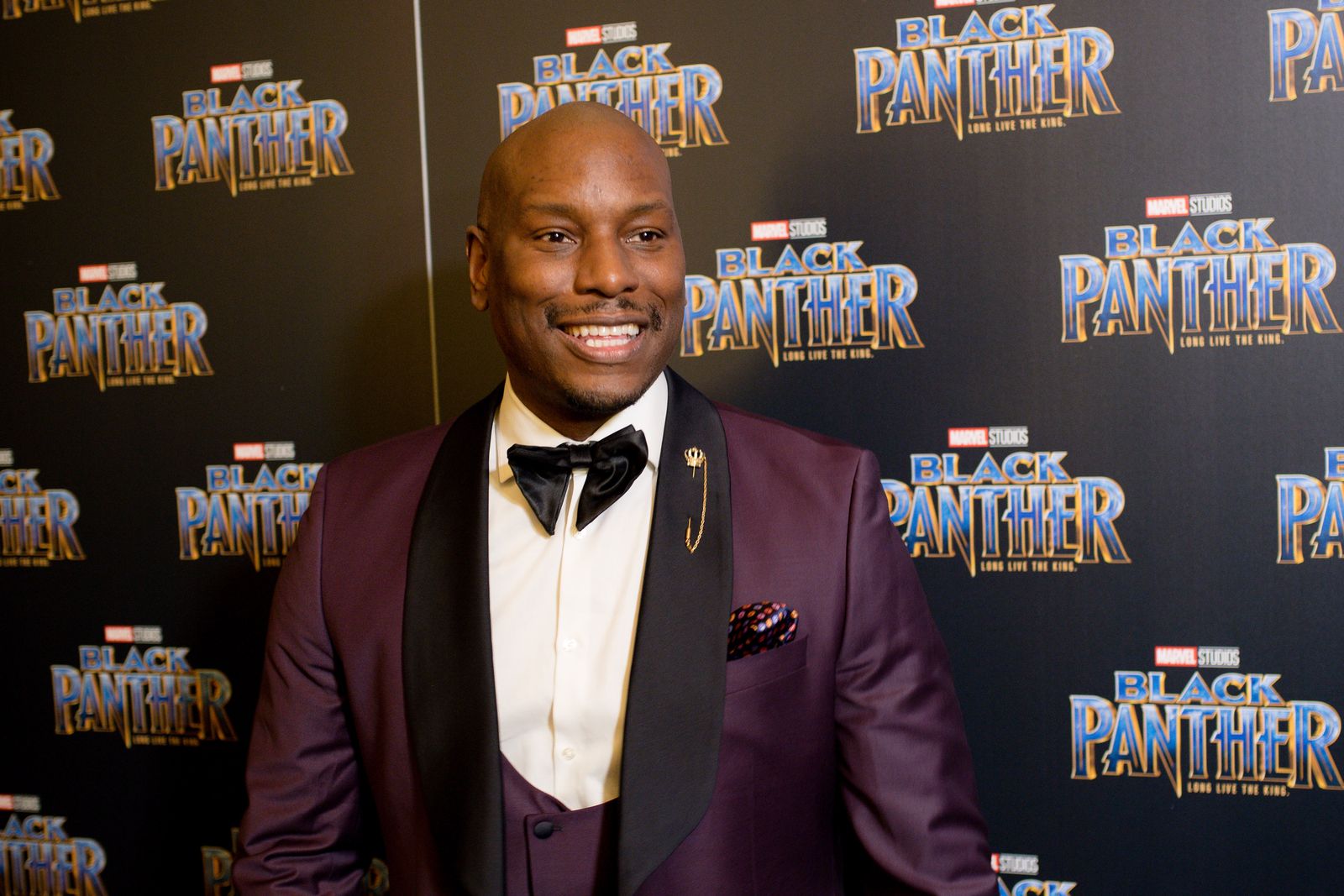 As expected, the heartwarming post garnered several reactions from the couples' loved ones, including Tyrese. However, rather than leaving a simple goodwill note, the actor used it as an opportunity to reach out to his estranged wife, Samantha.
In the comments section, Tyrese referenced Samantha, noting they could have been the ones celebrating this anniversary. He concluded by telling all that cared to see that he would get his wife back.
In the days following the post, Tyrese's comment racked up even more comments as fans could not help but point out how self-involved the actor sounded.
One user described the comment as narcissistic and weird, while another added that Tammy's post was not the place for Tyrese to air his expectations.
Tyrese had once locked Samantha and their daughter out of the family home.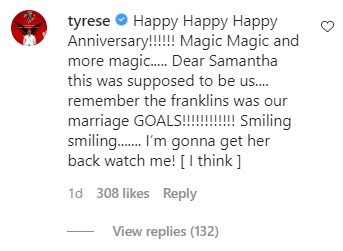 A third fan commented that the post was not about Tyrese's failed marriage. Many others also shared similar sentiments, with one stating that a simple happy anniversary comment would have been more appropriate.
Samantha and Tyrese first announced their split in December with an Instagram post where the actor explained that they decided to get a divorce after much consideration.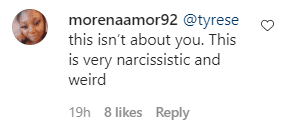 Tyrese added that despite the strain in their relationship, he and Samatha plan to maintain an amicable co-parenting relationship. The couple shares a 2-year-old daughter, Soraya.
Following their divorce announcement, reports came out that Tyrese had once locked Samantha and their daughter out of the family home. The actor was said to have also stopped providing financially.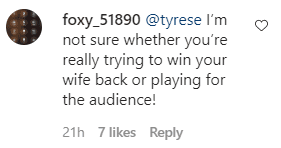 However, Tyrese soon came out to deny the claims, revealing that Samatha was requesting a $20,000 child support fee — a sum he termed unreasonably high.
Presently, the circumstances surrounding Tyrese and Samantha's divorce proceedings remain unknown, but from all indications, the actor is not giving up on their love. At least not yet.