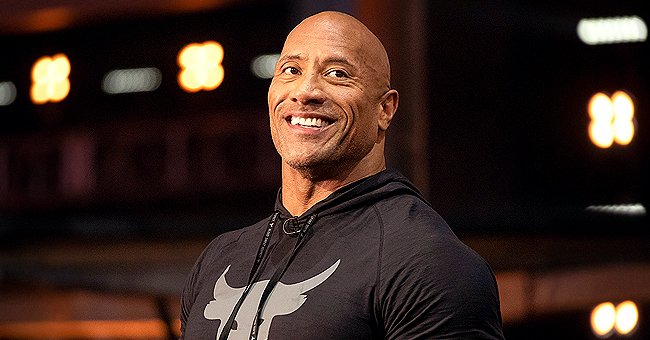 Getty Images
Dwayne 'The Rock' Johnson Announces Premiere Date for NBC Series Based on His Childhood

Dwayne "The Rock" Johnson, one of the most prolific actors in the last decade, announced the premiere date of "Young Rock," a TV series based on his childhood.
On January 25, Dwayne posted a short video on social media to reveal that the upcoming TV series about his life as a child would premiere on February 16.
"Young Rock," the comedy executive produced by and starring Dwayne, is expected to be a rollercoaster of emotions as it will show him growing up surrounded by his professional wrestling family.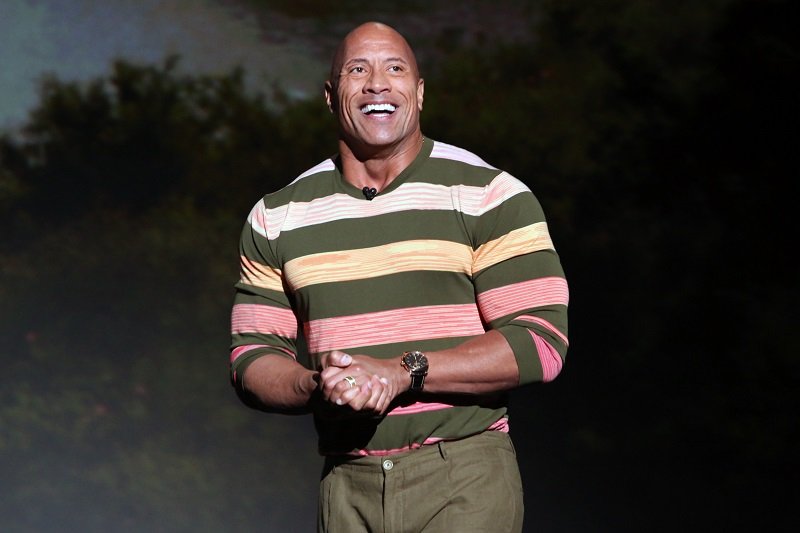 Dwayne Johnson on August 24, 2019 in Anaheim, California | Photo: Getty Images
In the teaser trailer, Dwayne briefly appears wearing a dark grey shirt and a dark denim jacket. After doing the People's Eyebrow, the image shifts to Adrian Groulx, the young actor who plays the 10-year-old version of Dwayne.
The young kid is in a big gym lifting some weights, and at the end of the five-second video, he flexes his muscles next to who seems to be Joseph Lee Anderson portraying Rocky Johnson, Dwayne's dad.
For the caption, the "Jumanji" star wrote that the show about the little "afro boy" who people kept mistaking for being a "little afro girl" would be available on NBC on the previously mentioned date.
It is not the first time that Dwayne shares his excitement about the upcoming show. On September 30, 2020, he listed some of the cast members of "Young Rock" and even labeled Adrian as "our anchor."
The Rock is definitely the definition of glow up!
Bradley Constant will portray Dwayne at 15 years old. Uli Latukefu will be the Rock at 20 years old. Stacey Leilua will play Dwayne's mom, Ata Johnson. Ana Tuisila will portray Dwayne's grandmother, Lia Maivia.
At the time, Dwayne announced that the series was officially underway, and we only got the first look at it on January 16, when he uploaded a short trailer including some scenes.
One of the funniest showed 10-year-old Dwayne having dinner with Ata and Rocky and, after hearing Rocky say that the sky's the limit when you dream big, the young boy asks for a tequila. In the caption, Dwayne wrote:
"Ladies and gents, here's your first look at ['Young Rock']. I really wish my dad was around to see this one. Maaaaan he would've been proud."
While Dwayne revealed people used to think he was a little girl growing up, it is hard to believe. Fortunately, he uploaded a photo on social media that proves it.
On October 29, 2020, the "Ballers" star shared a "Christmas throwback" of him at four years old with a haircut that really made him look like someone else. The Rock is definitely the definition of glow up!
Please fill in your e-mail so we can share with you our top stories!