Remy Ma's Baby Reminisce Dives into a Ball Pit While Adapting to the New Room Her Mom Decorated
In a video shared yesterday on Instagram, Remy Ma's baby is seen adapting to her new bedroom decorated by her mother which includes a ball pit that the baby happily dives into. 
Papoose Mackie shared a video on his Instagram feed showcasing his daughter, Reminisce MacKenzie Mackie, and her new room decorated by her mother, Remy Ma. The young girl is still adjusting to her magnificent new space, which boasts a fancy ball pit. 
She stands at the small ladder before hurling herself, almost lazily, into the colored plastic balls. Her slim body is wholly submerged underneath the pile.
The video also reveals several stuffed wildlife animals, a little wooden oven, a shelf with Elmo and other characters from Sesame Street perched on it, and a bookcase filled with books and toy rings. 
Papoose and Remy Ma tied the knot in May 2008, and their daughter was born ten years later in December 2018. Remy Ma, unfortunately, had a miscarriage and turned to fertility treatments after that. She proudly said on Instagram last year:
"My baby says 'hi'; look how she uses the same cadence as me. She also repeats the silly spitting thing her Dad taught her."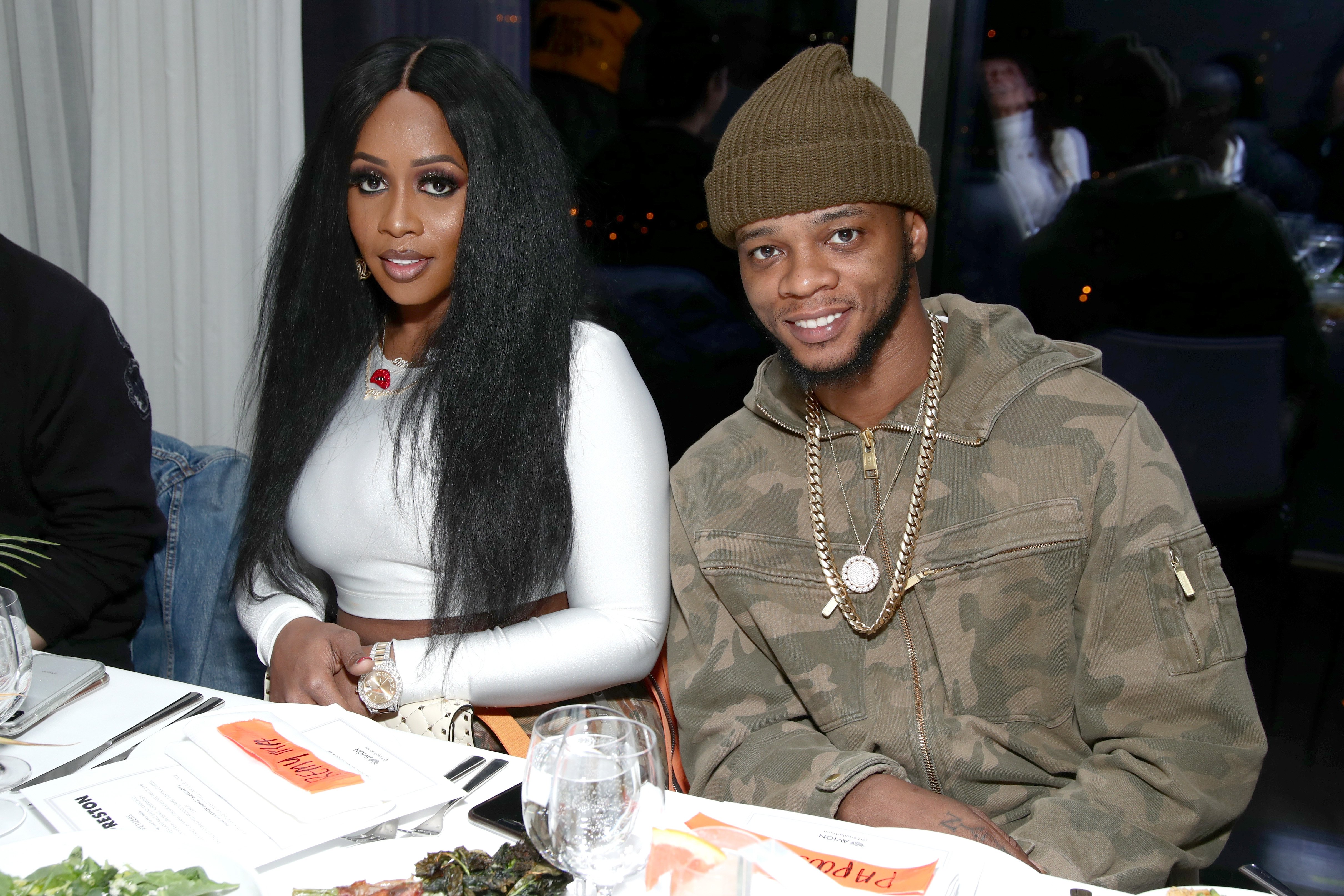 Remy Ma is used to spoiling her daughter and threw her an exorbitant birthday bash when she turned one in 2019. She stayed up all night to decorate the house in secret to surprise her baby girl.
Since most of the world was in quarantine, the rapper wanted to make sure her daughter still had a special day. She went all out with a balloon garland; home-baked cupcakes, goodie bags bursting with toys, and even a personalized banner for the birthday girl. 
In 2017, Remy spoke about her eight years in prison and how even after she was released, it had still affected her emotionally.
Remy Ma and her husband Papoose made an appearance on "The Real" in 2019 to introduce their new baby to the world. Papoose was immensely proud to show off their bundle of joy, who they have nicknamed "The Golden Child."
Remy Ma spoke about how their daughter's birth had improved her relationship with Papoose and that the little girl was everything they had dreamed of and more. In an Instagram post, she shared:
"This baby is EVERYTHING me & her father, my husband @papoosepapoose prayed she would be and EVEN MORE!"
In 2017, Remy Ma spoke about her eight years in prison and how even after she was released, it had still affected her emotionally. She served her sentence at Bedford Hills Correctional Facility for Women in New York.
Remy Ma also disclosed that the entire experience had been traumatic and that the prison system is intrinsically flawed. Prison had stolen almost a decade from her, and she could never get that time back. 
Remy Ma said she was so grateful to her husband for always visiting her but that most women in prison were not as lucky and spent the majority of their sentences alone, without any callers.
In a candid interview, she also commented that she was tired of being only compared to female rappers because she was just as good as some male figures in the industry.