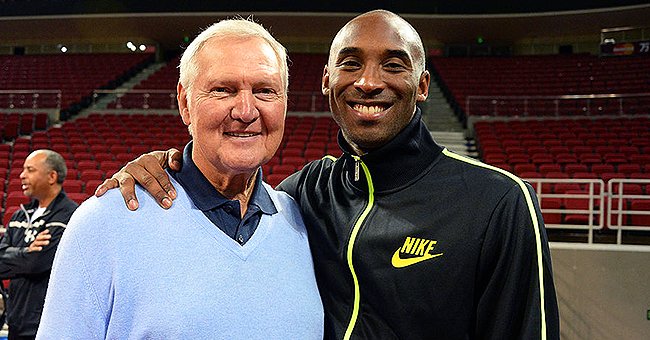 GettyImages
Jerry West Recalls His Emotional Reaction to Receiving Christmas Card from Kobe Bryant's Widow

Former Lakers manager Jerry West got emotional as he recalled receiving a Christmas card from Kobe Bryant's widow, Vanessa Bryant. West was responsible for drafting Bryant in the Lakers when the late athlete was just 17.
Ahead of the first anniversary of Kobe Bryant's death, his beloved mentor Jerry West is reflecting on the bond he shared with the late athlete and the family he left behind, especially his widow, Vanessa Bryant.
In a candid interview with the Los Angeles Times, West recalled getting a Christmas card from Vanessa last December, the first holiday the beloved family spent without Kobe and Gianna. They both died in a tragic helicopter crash on January 26, 2020.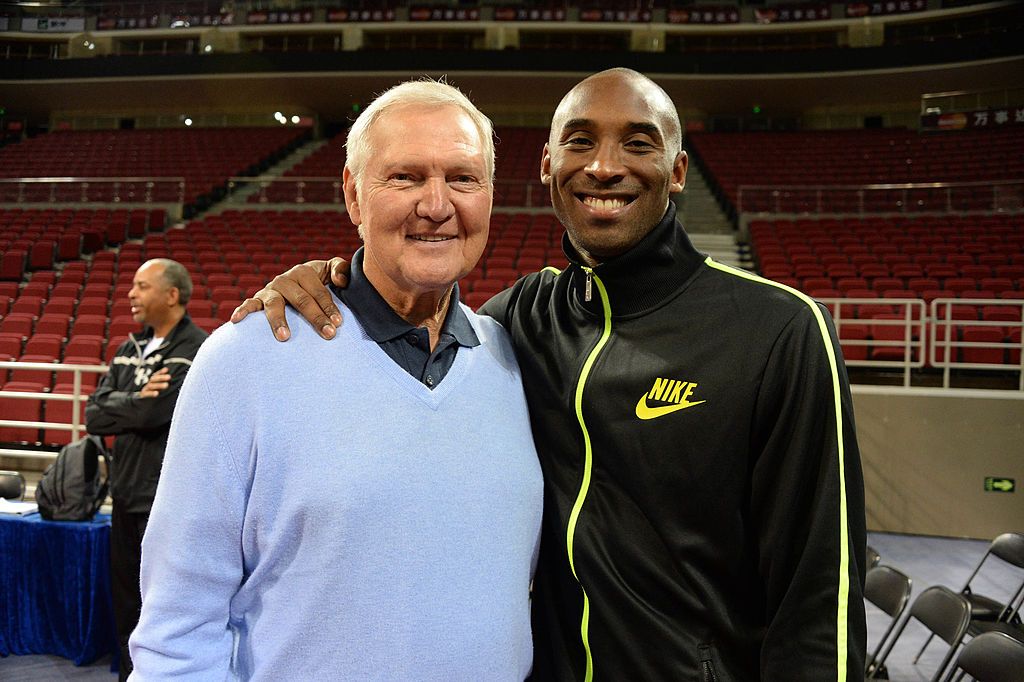 Jerry West and Kobe Bryant poses for a photo during practice as part of 2013 Global Games on October 14, 2013 | Photo: Getty Images
The basketball executive admitted that he and his wife were overwhelmed with emotion when the card arrived in their home. Recalling the dreadful moment when the card brought back the memories of the crash, West said:
"As soon as I saw it, I said, 'Oh, my God!' And then my wife immediately ran out of the room just crying like crazy."
The 82-year-old, who revealed that he has a portrait of the Bryant family in his room, said that the holiday card brought to mind questions about the first death anniversary and how Kobe's death had an enormous impact on Los Angeles.
West recounted a never-before-told story of how he convinced Kobe not to play for the clippers.
West reflected on how special Kobe was as a person, praising the NBA Legend for evolving into a different field of advocating for women's sport and getting involved on the field as with the Mamba Academy.
West lauded Kobe's second act after retirement, building a media empire and earning an Oscar for his film, "Dear Basketball." The former Lakers coach disclosed that he believes things would have been different if the pilot followed another route.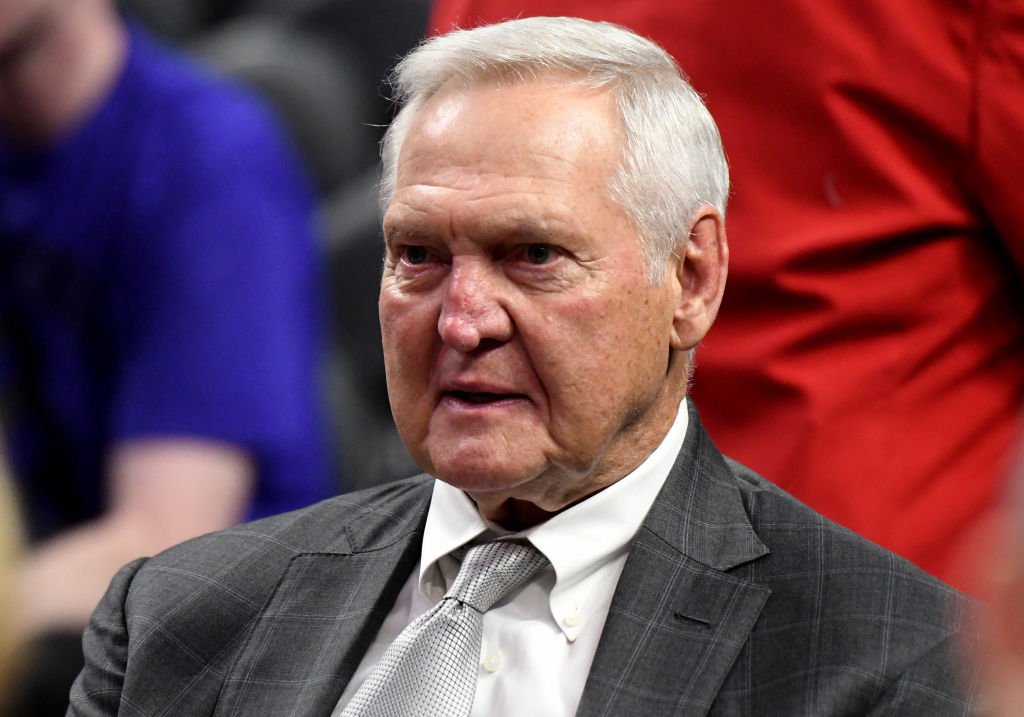 Jerry West prior to a NBA basketball game between the LA Clippers and the Sacramento Kings at the Staples Center in Los Angeles on January 30, 2020 | Photo: Getty Images
West and Kobe shared a tight bond with the former, often describing himself as a father figure to the late athlete. West was responsible for drafting Kobe into the Lakers when he was 17 years old and freshly out of high school.
Days after Kobe's tragic death last year, West got emotional when he honored the late basketballer's legacy during a special TNT segment. He recounted a never-before-told story of how he convinced Kobe not to play for the clippers.
West recalled that it was in 2004 when Kobe was a free agent and was having a rough time with colleague Shaquille O'Neal. He encouraged Kobe to hold on, and that same year O'Neal was traded to the Miami Heat.
From the moment West watched Kobe tackle former Lakers defender Michael Cooper
during his pre-draft workout,
the duo immediately bonded and maintained a tight relationship even after the pair both left the Los Angeles team.
Please fill in your e-mail so we can share with you our top stories!