Tiny Harris' Daughter Heiress Is like an Actress on TikTok as She Cries & Shares Her Thoughts
Tiny Harris has her hands full with her daughter, Heiress, who has clearly inherited her parents' flair for entertainment. The doting mom took to Instagram to share some hilarious TikTok videos of the adorable 4-year-old.
Hip-hop power couple Tameka "Tiny" Harris and Clifford "T.I." Harris are the doting parents to three kids:  Clifford,16, Major, 12, and Heiress, four, who keep their household upbeat and busy.
Both Tiny and T.I. have careers in the music and film industry, so it's only natural that their children would follow their paths in entertainment, including their youngest, Heiress, who is already a rising TikTok star.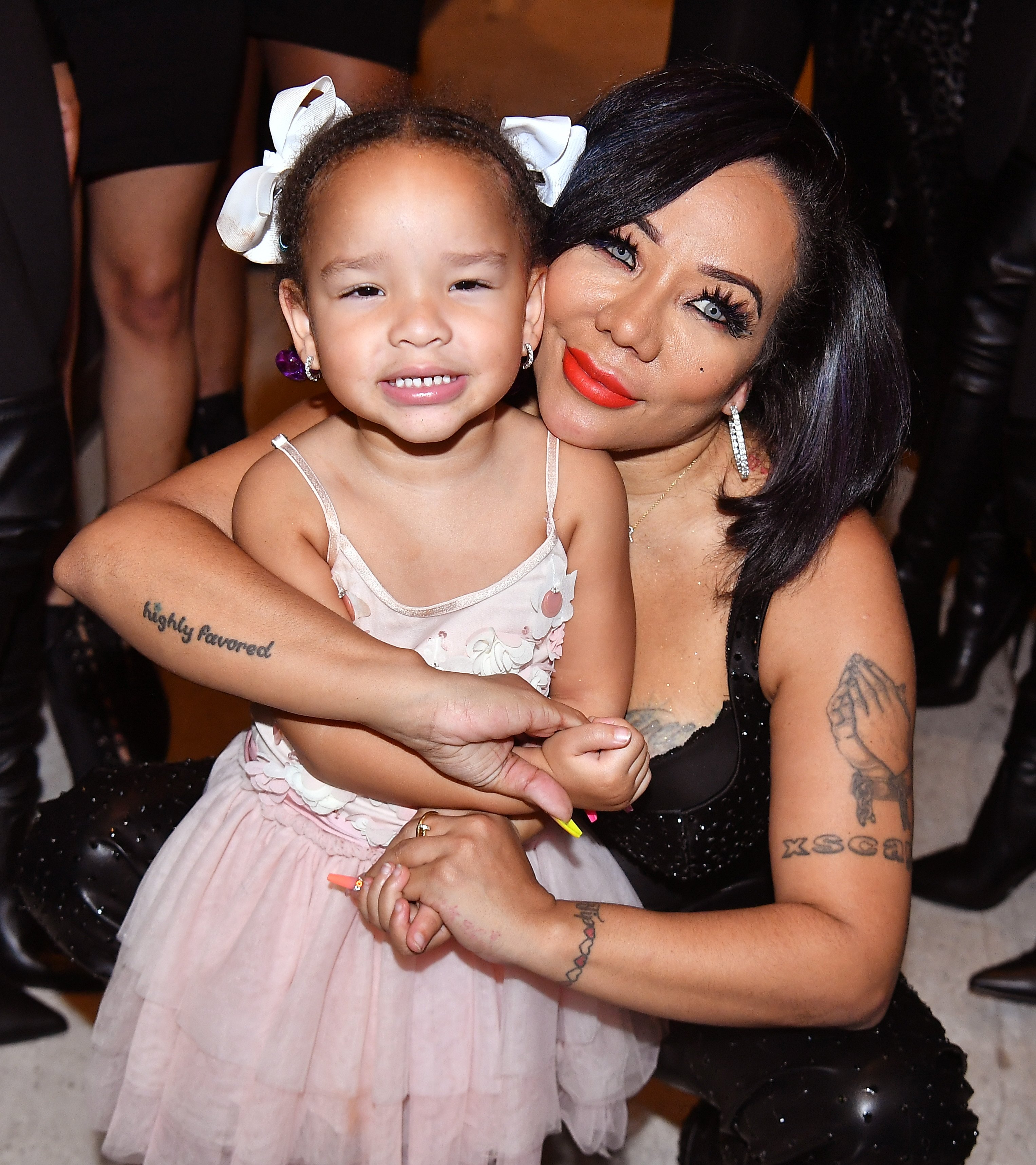 Tiny recently discovered an arsenal of hilarious TikTok videos made by Heiress, and she couldn't help but share them on her Instagram page to the delight of her fans.
The videos she shared proved that the four-year-old already has a keen interest in singing and acting. In one video, the adorable Heiress sang to the camera before urging her "fans" to like the video and share it with friends.
In another video, a dramatic Heiress could be seen crying to the camera as she looks for something, urging her followers to help her find it. Tiny captioned the post:
"I find tons of videos of @heiressdharris making [TikTok] videos, but this one here took the cake!! My lil actress why does she have real tears!?"
Fans were thoroughly entertained by the budding actress and took to the comment section to express their sentiments while relating their own experiences with their kids.
One fan commented, "I LOVE to hear her voice! She is too cute....PLEASE like it and send it to her whatever it is," while another wrote, "Heiress is a superb actress!"
Those two videos were just a small glimpse of Heiress' TikTok activity. The star also recorded a video of herself lipsyncing to Beyoncé's "Single Ladies," complete with all the facial expressions and dramatic hand gestures.
All that sparkling personality is displayed on Heiress's own Instagram account, where she shows off more TikTok videos and her stylish fashion. Occasionally, Tiny and T.I. also feature in matching outfits with the cutie.
Heiress's diva ways prove that she is truly a mommy and daddy's girl, especially since she is the youngest of the couple's blended family of seven kids, including Tiny's daughter, Zonnique Pullins, 24.
Pullins recently made the couple grandparents when she welcomed her first child in December 2020. While Heiress wasn't a huge fan of the newborn, Pullins revealed that her baby girl looked just like her little sister.