'The Conners' Fans React as Darlene Receives News about Her New Boss — See Comments
Fans of the popular television sitcom "The Conners" took to social media to share their reactions to a post shared by the show's official Instagram, showing how Darlene received the news about her new post.
The popular ABC series, "The Conners," recently thrilled fans with a short clip from one of the sitcom's episodes on their Instagram page. They captioned the video:
"When Becky gets the news that Darlene is her new boss ? #TheConners."
The clip showed the character Darlene Conner, played by Sara Gilbert, getting the news of her promotion. Darlene's boss had stepped down due to a bleeding ulcer, and she was selected to take the position.
Darlene broke the news of the promotion to her sister, Becky Conner, played by Lecy Goranson, joking about how Becky made fun of her "lousy people skill" and how that didn't stop her from becoming her sister's new boss.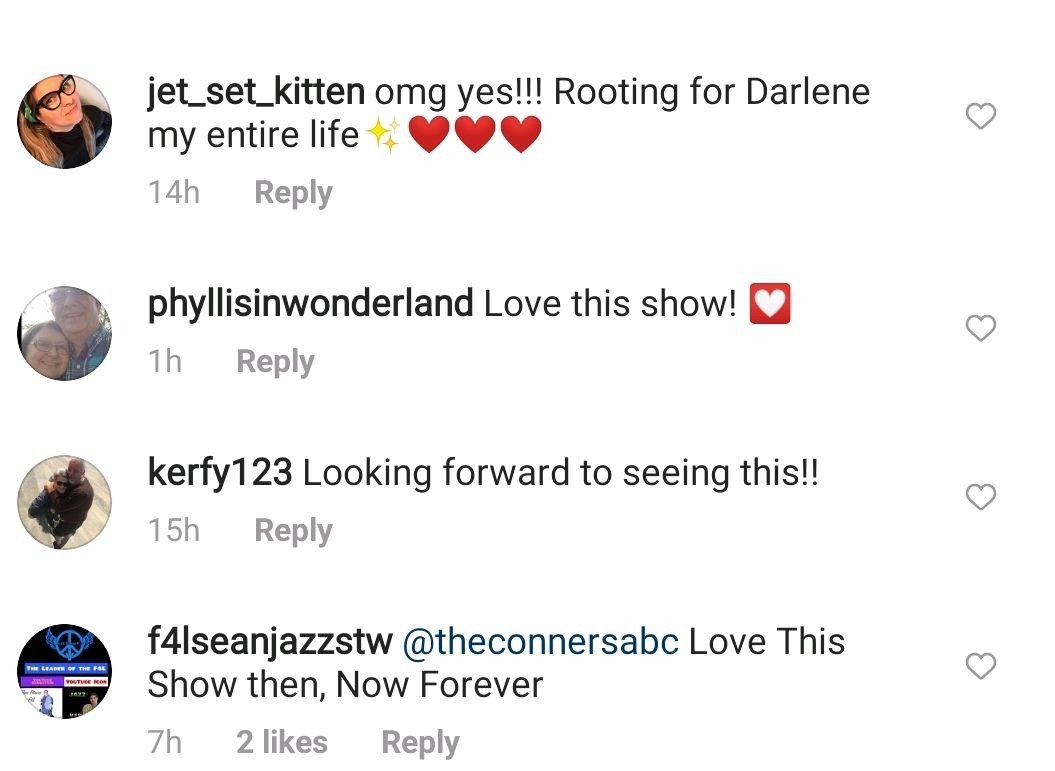 The video has over 4,000 views on Instagram. Fans have reacted to the footage leaving many likes and comments, expressing their love for the show and its stars. While some fans love watching the series, some want to be part of it. 
Sara Gilbert, a co-star and producer of the "Roseanne" spinoff, talked about her dream guest on "The Conners."
One follower said she wished to be a background actor on the show. Another follower expressed her sadness over Robin's occasional appearance on the show and that she hoped the actress would become a regular on the show.
"The Conners" is an American television sitcom created in 2018. It is a spinoff of the long-running TV series "Roseanna." The show captures the lives of the Conners, a working-class family struggling to get by on their modest income.

The show returned for its third season on October 21, 2020. It depicts how the family navigates through their daily struggle lives in Lanford amid the pandemic, which has changed their lives and compounded their family problems.
Also, season 3 featured transgender star Alexandra Billings who played the role of Darlene's supervisor (Robin) at the Wellman Plastics factory where she works with her sister Becky. Billings serves as a boss and mentor to Darlene.

The character plays a similar role to Booker Brooks' from the original sitcom 30 years ago. Brooks was the supervisor of the late Conner matriarch, Roseanne.
Meanwhile, Sara Gilbert, a co-star and producer of the Roseanne spinoff, talked about her dream guest on "The Conners.". The actress said she hoped to feature Lisa Kudrow as a guest spot for the third season. Fans will be keeping their fingers crossed.