Look Back at Kate Hudson's Relationship with Her Exes Chris Robinson and Matt Bellamy
Kate Hudson famously said men were not complex and but easy to figure out. Throughout the years, she struggled to figure things out with exes Chris Robinson and Matt Bellamy. We look back on her relationships with the two musos.  
Kate Hudson was once married to "Black Crows" star Chris Robinson and later engaged to "Muse" frontman, Matt Bellamy. The one takeaway from both failed relationships has been successful co-parenting with both. 
At 21 in the year 2000, the "Almost Famous" actress moved in with Robinson only a few days after meeting him and had married him by New Year's Eve that same year. She once said theirs was a passionate relationship that got volatile at times.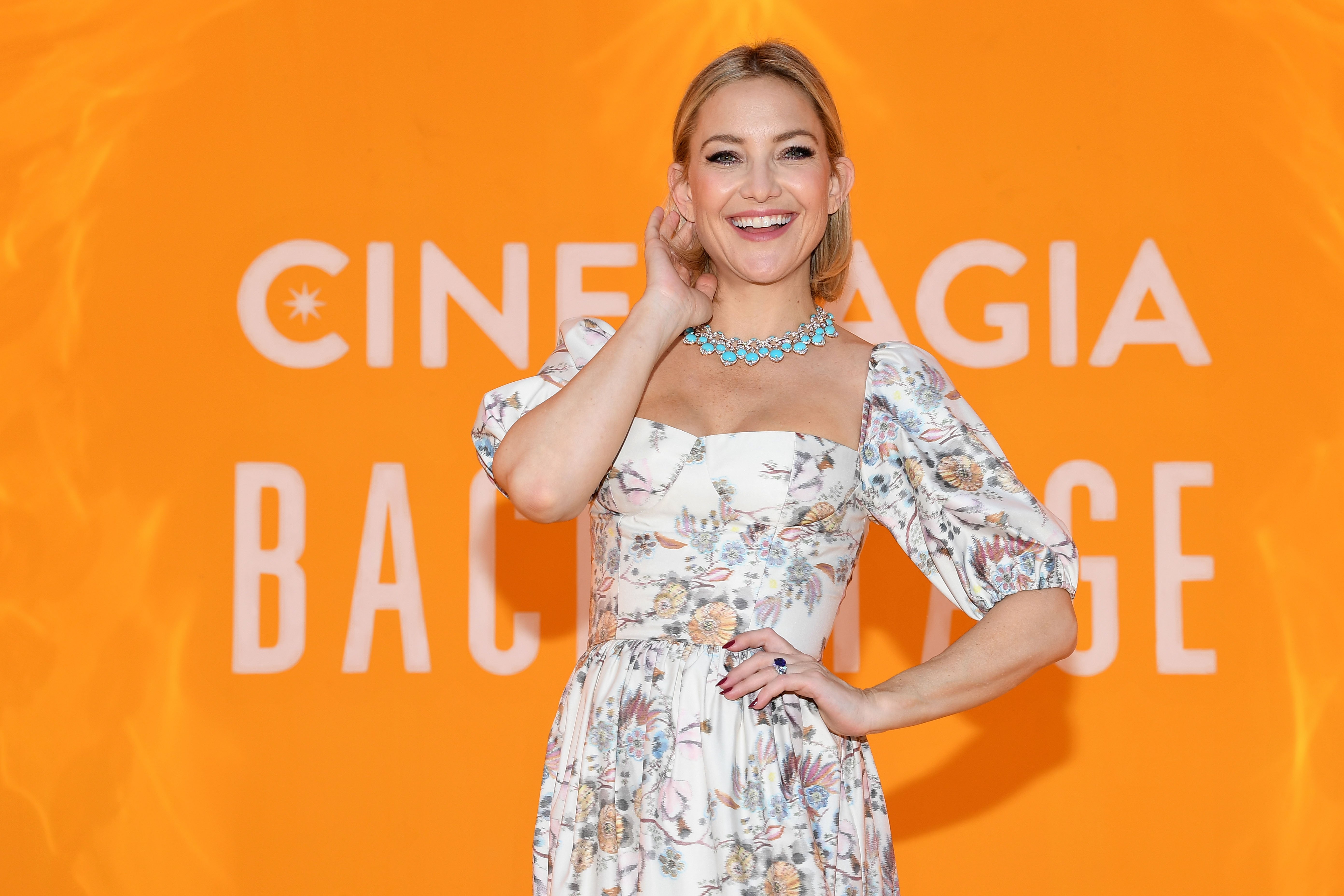 After learning how much she loved providing and caring for her husband, the "Fools Gold" star and Robinson welcomed their son, Ryder, in 2004. For Hudson, this was the best thing that could have happened for their relationship, as she revealed: 
"I think it's the best we've ever felt being together."
However, it wasn't meant to be as the pair called it quits in August 2006, with Robinson filing for divorce that November. It wasn't always smooth sailing, as proven when Robinson wanted full custody of Ryan. Eventually, they reached a compromise.
Speaking on why their relationship had failed a couple of years later, Hudson would only say she and Robinson divorced for the right reasons. Over time, they developed a friendship in the interests of their son. 
"She and Bellamy had different ideas of how they wanted to live their lives." 
By 2010, the "Something Borrowed" actress had met Matt Bellamy, got engaged in April 2011, before welcoming their song, Bingham in July that same year. The pair spent their time between Bellamy's native England, New York, and L.A. 
Feeling no sense of urgency to walk down the aisle, the "The Four Feathers" actress said she and Bellamy needed to work on making time for each other, and if they were to marry, it would be for the children's sake, adding:
"We're really happy. I know it's not a golden ticket, but there's something secure about marriage."
Following their split, the "You, Me, and Dupree" star admitted that she and Bellamy had different ideas of how they wanted to live their lives. Still, transitioning into co-parenting was a hassle-free process that they've maintained till today.  
When it comes to being a mother, the Golden Globe winner revealed on "Divorce Sucks! with Laura Wasser" that just because you divorced someone did not mean you ended a relationship with them if you have children together.
Hudson further added, her success in co-parenting with both Robinson and Bellamy was due to communication. One had to be realistic that there would be pleasant days, and there would also be awful days.
By December 2016, Hudson had been linked to the musician, Danny Fujikawa. Interestingly, they had been friends for 15 years before they decided to have a romantic relationship. 
In October 2018, after a long desire to have a daughter, Hudson and Fujikawa welcomed their daughter, Rani Rose. Rani was named after Fujikawa's grandfather, which Hudson announced on her Instagram, calling it an honor.