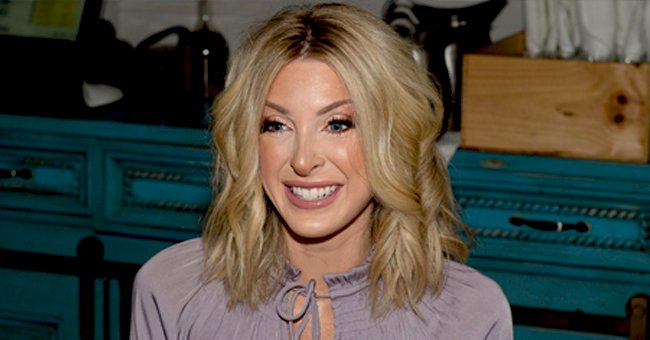 Getty Images
Julie Chrisley Reveals Her Family Does Not Communicate with Todd's Estranged Daughter Lindsie
According to Julie Chrisley, Lindsie Chrisley's family does not have any communication with her. This follows the dramatic conflict between Lindsie and her father and step-brother.
In an interview with "US Weekly," Julie Chrisley confirmed that the Chrisley family has no contact with their estranged daughter, Lindsie Chrisley. This follows a major family conflict that occurred in August 2019.
Family contention ensued after Lindsie went to the police to report that her father, Tom Chrisley, and step-brother, Chase Chrisley, were threatening to release a sex tape of her that they had bought.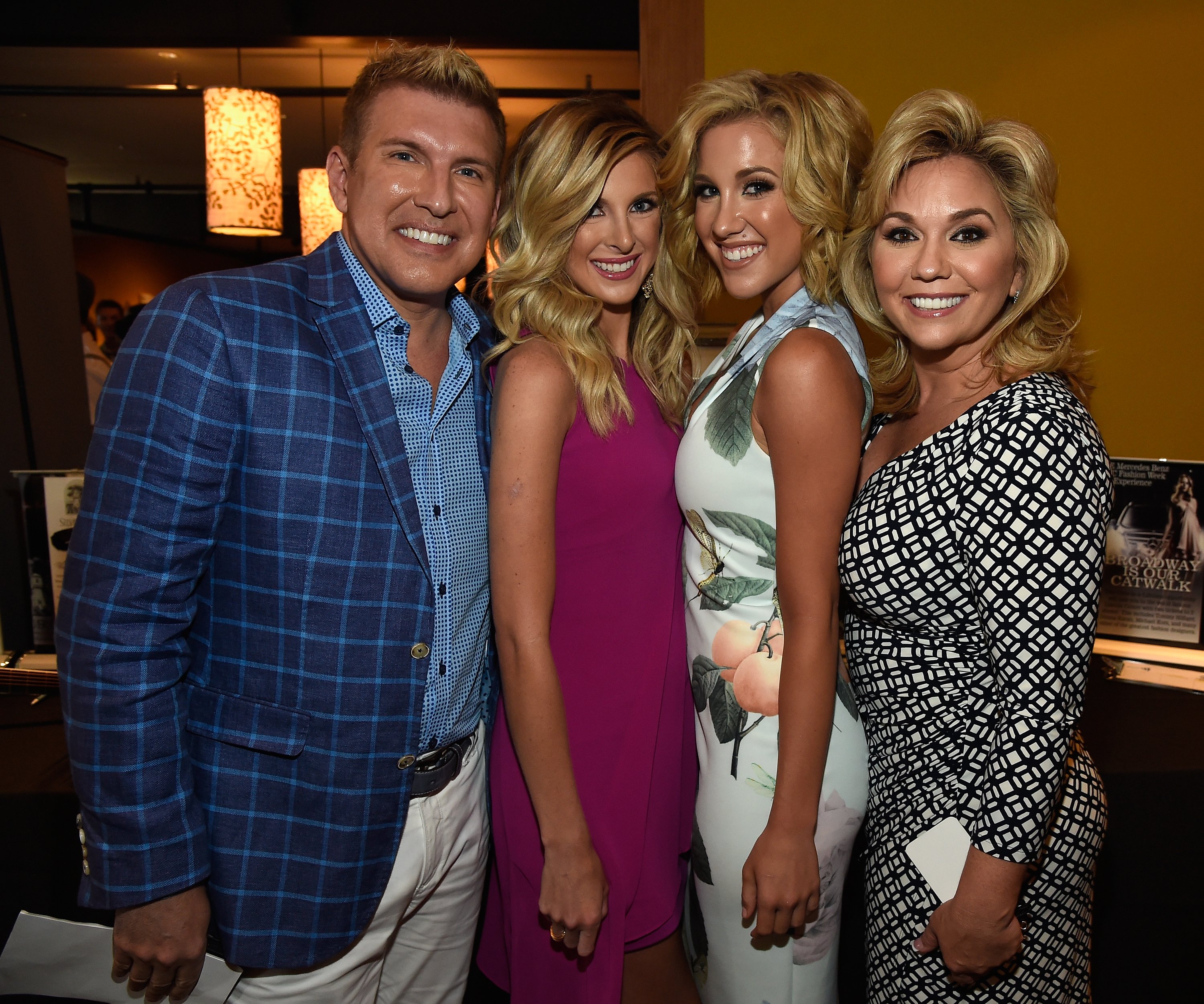 Todd, Lindsie, Savannah and Julie Chrisley at The Concert For Love And Acceptance in Nashville on June 12, 2015 | Getty Images
The Chrisley family has experienced serious internal strife over the last two years. The conflict kickstarted with Lindsie's police report accusing Tom and Chase of threatening her with releasing a sex tape. Lindsie's lawyer elaborated, saying:
"Lindsie has been a constant target of lies, harassment, and threats from her family."
The "Chrisley Knows Best" star's daughter even went so far as to hire a security guard as an extra form of protection after reporting her father and brother's alleged extortion to the police.
Todd's daughter's allegations could not have come at a worse time. Her accusations surfaced only a few days after Todd and Julie were indicted for tax evasion and various fraud forms.
Chase revealed that he does not understand why his sister would spread lies about her own family.
The Georgia native initially blamed his daughter for sharing his financial information, which led to the charges. After Lindsie denied any involvement in the case, a former employee is suspected of leaking sensitive information.
The drama did not end there as Todd went on to say that Lindsie had been involved in affairs with two "The Bachelorette" stars, Robby Hayes and Josh Murray, while she was married to Will Campbell.
Both Hayes and Murray broke their silence regarding the allegations and stood up for Lindsie while facing the claims made by her father. Murray defended Lindsie finding fault with her family's approach, saying:
"They should probably focus on how not to be imprisoned for 30 years rather than spreading gossip to try and hurt their daughter."
In the face of all these very public family battles, Todd opened up about the state of his relationship with his daughter on his podcast and said that no matter what his daughter says or does, she is forgiven and loved by her family.
Chase revealed that he does not understand why his sister would spread lies about her own family and hurt them on purpose, which leaves everyone begging the question of who is telling the truth?
Regardless of their struggling relationship, Lindsie stood up for her father against internet bullies who posted less than decent comments concerning Todd's positive Covid-19 results.
Todd was hospitalized and battled the virus for three weeks before making a turn for the better. Online trolls were accusing him of overstating how sick he was, but Lindsie defended her father against the unwarranted attacks.
Please fill in your e-mail so we can share with you our top stories!