Amy Schumer's 1-Year-Old Son Gene Steals the Show during Her Interview on 'Today' — See Video
Amy Schumer was featured on the "TODAY" show to promote her Hellmann's mayonnaise Super Bowl commercial, but her 1-year-old son stole the show with a skill that will go far in New York. 
Comedian and actress Amy Schumer's interview was supposed to be all about her new commercial for the Super Bowl but her one-year-old son, Gene, had all the spotlight on him when he showed how he could hail a taxi. 
Hellmann's mayonnaise had to take a backseat when his father, Chris Fischer, brought in Gene. Regardless of not being able to talk yet, the toddler raised his arm in the air to show that he can hail a taxi if need be.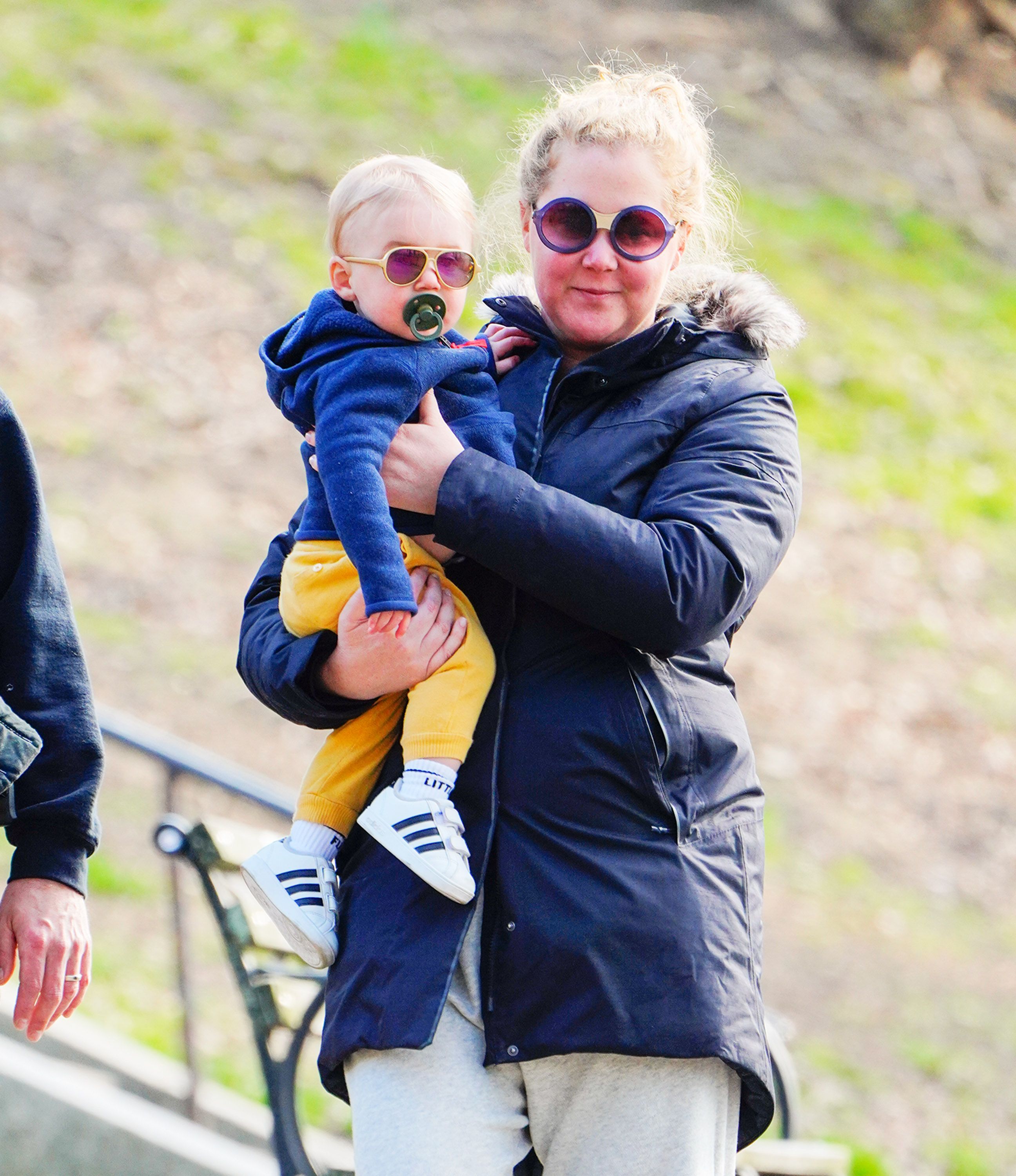 FOLLOWING IN MOM'S FOOTSTEPS
Gene Fischer, who will turn two in May 2021, was called in by his mom to showcase his new skills for the "TODAY" show after Savannah Guthrie, co-anchor for the show, asked what the toddler had learned recently. Schumer revealed his skill saying: 
"He can hail a taxi. You don't believe me, right? But he can."
The one-year-old was passed onto his mother's lap, and when asked to hail a taxi, Gene poked his arm up into the air horizontally as to hail an incoming taxi to come to pick him up. He is clearly a born entertainer. 
SUPERBOWL STAR
Schumer was actually on "TODAY" to promote her advertisement that will be airing in the second quarter. Still, when asked about her favorite football players, Schumer reverted to talking about her favorite "The Bachelor" contestants. 
Schumer shared about her journey with IVF and freezing her eggs.
Regardless of the comedian making such a major appearance at football's biggest event of the year, Schumer admitted that she wasn't all too clued up when it came to the sport and felt guilty about her lack of knowledge. 
CLASS CLOWN
The "Trainwreck" star may come across as though she is winging it, but she actually holds a Theatre diploma from Towson University. Schumer also has the "Class Clown" and "Teacher's Worst Nightmare" superlatives to add to her resumé. 
The comedian did reveal that the highschool superlatives may be misleading because she only acted out in classes that she had no interest in. Schumer elaborated on the awards, saying: 
"If it was a class I was really interested in I would just listen and be attentive and was a good member of the class."
GROWING THE FAMILY
Schumer is known for her open and honest approach to her relationship with her fans, and sharing about her plans to expand her family was no exception. The comedian has been candid about wanting to give Gene a sibling. 
Schumer shared about her journey with IVF and freezing her eggs but also said that she was unsure if she would be able to go through that process again due to the experience she had with her first pregnancy. 
Schumer's interview on "TODAY" showcased the dynamic of her adorable family of three. Despite fans wanting to see her grow her family, even more, the actress is clearly content with where she is. 
With Gene keeping both of his parents on the toes, the two are pretty preoccupied as it is. Whether they decide to go forward with a second pregnancy or have Gene, Schumer's fans are behind her all the way.