'Juno' Star Elliot Page Reportedly Split from Emma Portner Months before Announcing Divorce
"Umbrella Academy" star Elliot Page and his partner Emma Portner reportedly ended things months before announcing their divorce. News of their split made headlines yesterday after three years of marriage.
Shortly after Elliot Page filed for divorce from Emma Portner after 3 years of marriage, US Weekly confirmed the couple had been separated for months before their announcement. They shared the news of their split via a statement that read:
"After much thought and careful consideration, we have made the difficult decision to divorce following our separation last summer."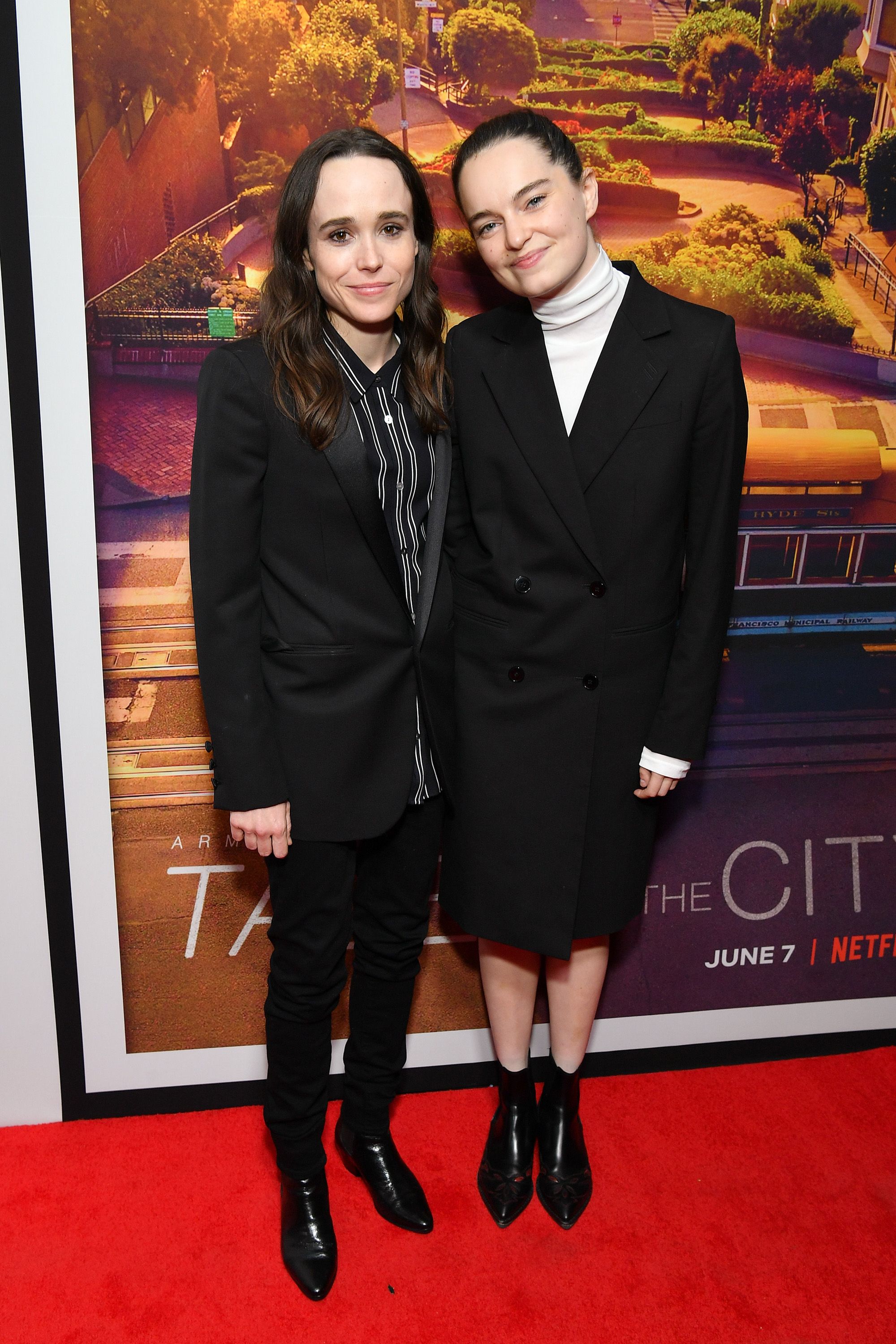 The news of their divorce was first reported by TMZ, who revealed that the "Juno" star filed documents in a Manhattan court, seeking dissolution of his marriage to Portner. The pair tied the knot secretly and shared the news in January 2018.
Sharing a series of romantic photos, including one of their hands placed together while they flaunted their wedding bands, Page wrote in the caption that he couldn't believe that he gets to call the Canadian choreographer his wife.
The lovebirds first made headlines in July 2017 after they were spotted holding hands and kissing publicly on several occasions. According to reports, Portner is a dancer who lectures at the Broadway Dance Center in New York.
After appreciating the LGBTQ+ community, Page got candid about his feelings.
She also appeared in Justin Bieber's music videos for his "PURPOSE: The Movement" project. Page and Portner's shocking split comes two months after the award-winning actor came out as a transgender male.
On December 1, the "Umbrella Academy" star took to his social media platform to announce his new trans identity. The 33-year-old, formerly known as Ellen, revealed that his pronouns are he/they and expressed gratitude at his new destination.
The Emmy nominated star celebrated those who supported him on his discovery before declaring the overwhelming joy that comes with finally being his authentic self. After appreciating the LGBTQ+ community, Page got candid about his feelings.
He wrote that although his joy is full, it is quite fragile because he is scared of the hate, invasiveness, and violence of being transgender. Page spoke out against the discrimination the community faces, referencing some statistics.
He concluded, sending words of encouragement to members of the trans community facing harassment, assuring them of his commitment to helping them fight the discrimination. After the announcement, Portner publicly applauded Page's courage. 
In an Instagram upload, Portner lauded her partner's bravery and wrote that people of the LGBTQ+ community as a gift to the world. She asked for privacy and support, after which she described Page's existence as "a gift in and of itself."