Eddie Van Halen's Fans Honor the Legendary Rockstar on What Would Have Been His 66th Birthday
Fans of legendary "Van Halen" lead guitarist, Eddie Van Halen, celebrate what would have been the musician's 66th birthday on January 26. Van Halen died in October 2020 after his battle with lung cancer. 
A talented artist, exceptional father, loving husband, brother, and bandmate. Eddie Van Halen fans have remembered their rock legend on what would have been his 66th birthday after he lost his life to lung cancer on October 6, 2020. 
Fans have remembered Van Halen in several ways, include sharing videos of themselves playing guitar solos from one of the band's favored songs. Others shared photos of themselves in their Van Halen T-shirts.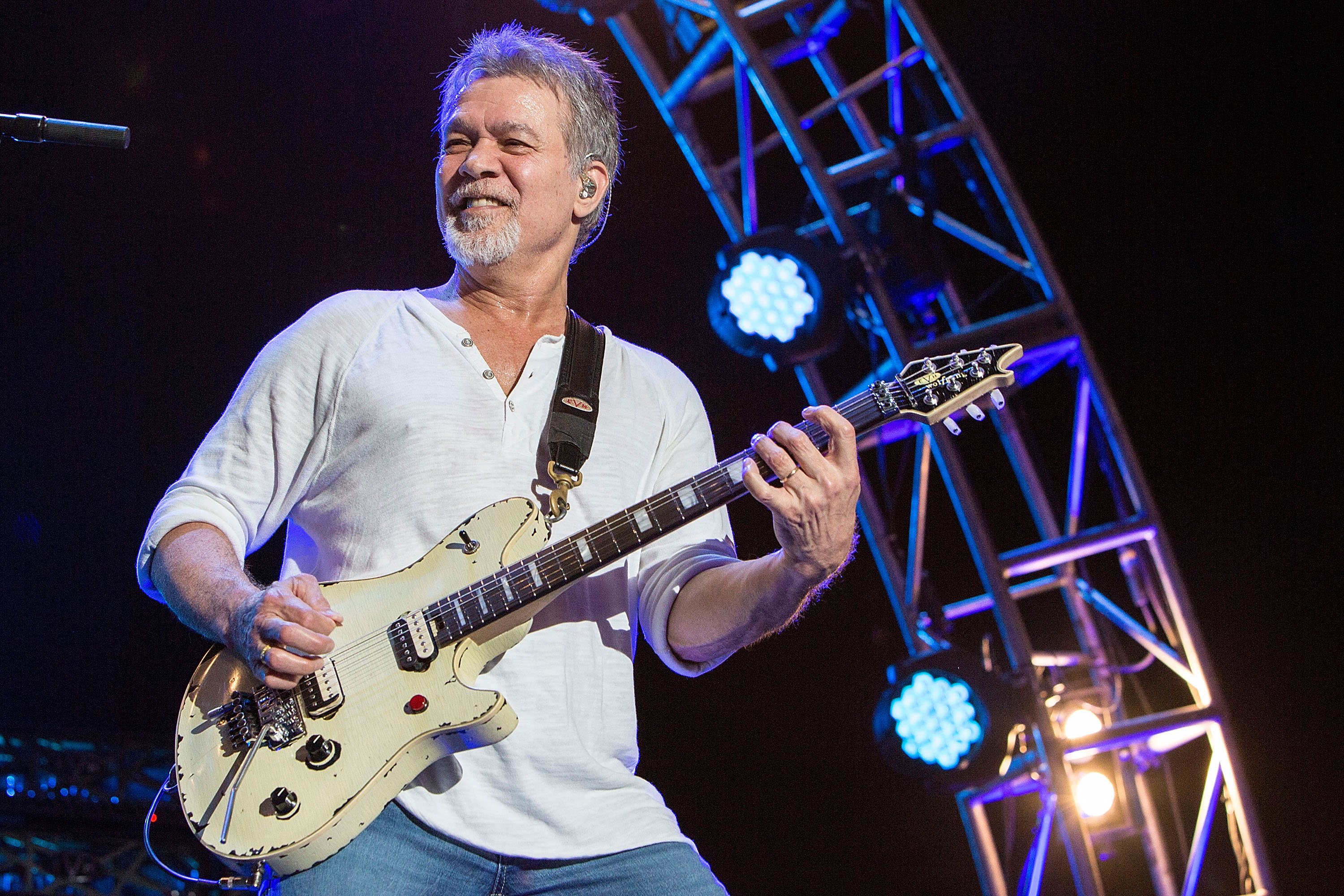 For many fans, their way of remembering their favorite guitarist was by assembling picture collages of some of Van Halen's most iconic moments on stage.
Meanwhile, for fellow guitarists who had the pleasure of having been influenced by Van Halen's work, the messages were more personal, as was the case for Tom Morello's Tweet: 
"How Eddie Van Halen changed the lives of Adam Jones & myself. Happy birthday, King Edward."
It's Eddie Van Halen's birthday, rock accordingly.

— Metal Mission (@MetalMission2) January 26, 2021
A devastated Wolf Van Halen, Eddie's son, broke the news of his death, saying his 65-year-old father had lost his fight with lung cancer. Wolf's mother, Valerie Bertinelli, shared in her tribute that Van Halen had maintained a positive spirit until the end. 
Bertinelli added she was grateful that Van Halen had been surrounded by his loved ones, who got to hold him, in his final moments. She added that meeting the guitarist 4 decades earlier had changed her life.   
Over 4 decades, the group saw many lead vocalists come and go. 
Happy birthday Eddie Van Halen gone but never forgotten! #gotriff #EddieVanHalen

— C Deacon (@cdeacon1198) January 26, 2021
Meanwhile, Wolf, who enjoyed several years sharing the stage with his iconic father, found it difficult to cope without his hero. Wolf received his father's ashes following his cremation, who had wished to have them scattered in the Pacific Ocean.
One month after his death, Wolf shared a heartfelt message on his Instagram outlining all the things he missed about Van Halen, including talking, laughing, and listening to music with him. He added in his caption: 
"I love you so much, Pop. It's really hard being here without you." 
Happy birthday Eddie Van Halen one of my favorite guitarists 😢 pic.twitter.com/v16yRxSwhs

— Enri(Kite1998)❄🌲❄ (@EnriColdboy1998) January 26, 2021
Having performed with his brother, Alex, since they were teenagers, the Van Halen brothers would later form the core of what would become the band when their paths crossed with David Lee Roth.
Over 4 decades, the group saw many lead vocalists come and go, including Roth, Sammy Hagar, and Gary Cherone, before Roth gave it another go. The band's only number 1 hit was "Jump" in 1984. 
Happy birthday to the legend and one of the best guitar players ever Eddie Van Halen 😊🤘 you are missed by everyone🙏❤️ thank you for your great music and guitar playing 🤘🎸❤️ RIP 🙏 ❤️ https://t.co/RGNXmjipf6

— emily young (@emilyyoungsound) January 26, 2021
When Van Halen died, he was married to his second wife, Janie Liszewski. In her tributary message, she described a challenging relationship with her late husband.
However, even though they faced trying times, Liszewski added that what kept them connected was the love they shared for one another. The heartbroken widow found it difficult to bid her love farewell.