Tyler Perry's Ex Gelila Flaunts Her Body in a Colorful Top & Tight Pants as She Works on a Film
Gelila Bekele is no longer in a relationship with her longtime boyfriend Tyler Perry but this hasn't dimmed the filmmaker's spotlight and she recently blessed fans with a sweet picture on Instagram.
Amid Gelila Bekele's split from comedian and movie producer Tyler Perry, the 34-year-old model appears to be doing great as seen in a recent picture she shared on Instagram. 
The image captured Bekele in casual clothing consisting of a white top with colorful sophisticated designs worn over black trousers. Her curly hair fell to her shoulders and she followed COVID-safety precautions by wearing a black nose mask.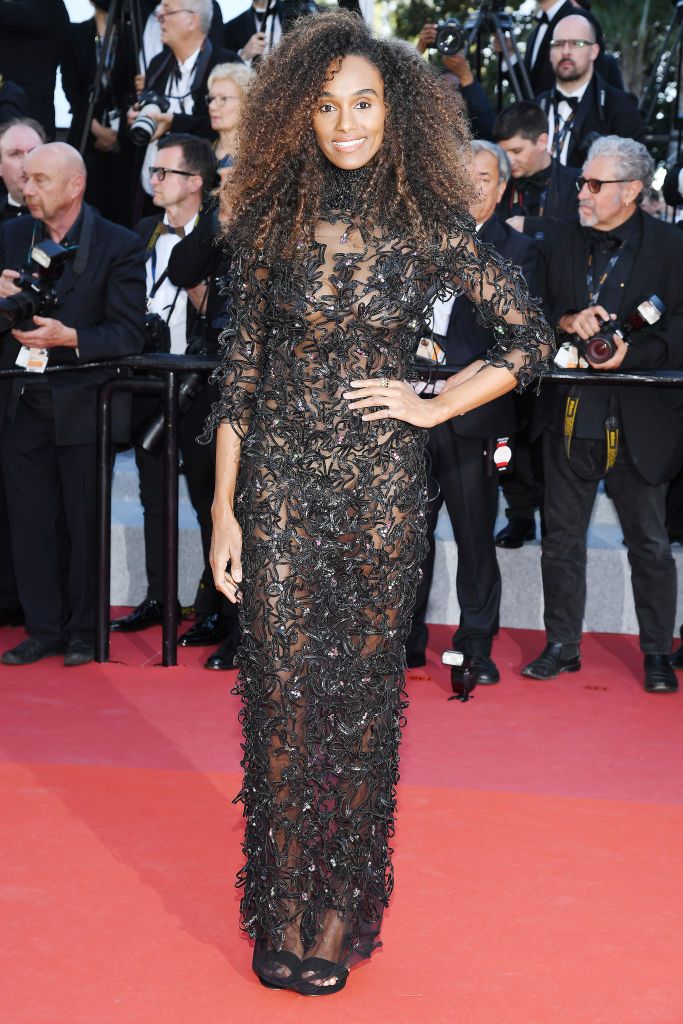 The picture gave fans a glimpse into the mother-of-one's work-life as she posed in front of elaborate filming equipment. The picture also captured another man dressed in a jean jacket paired with a grey top and a white nose mask.
[Perry and Bekele] are still close friends and they are focused on becoming the best parents for their son.
This heartwarming post received the love and support of fans who praised the hardworking woman in the comment section. Bekele captioned the post with the words:
"FILMMAKING IS A CHANCE TO LIVE MANY LIFETIMES."
Her post came weeks after her ex-boyfriend declared he was single on Instagram in December. Perry shared a mirror selfie of himself in workout clothes alongside a statement that confirmed his relationship with Bekele was over.
The actor indicated that he was single and going through a midlife crisis. However, with God's grace, the "Madea" star planned to become a better father and man despite not knowing what the next chapter of his life would hold.
According to sources, the 51-year-old and his ex-girlfriend reportedly separated before Perry's Instagram post. The former couple are still close friends and they are focused on becoming the best parents for their son.
Just as they kept their relationship away from the public's eye, neither the producer nor Bekele have publicly discussed the reason for their separation. The comedian has reportedly kept busy working on projects such as the movie "Sister Act 3."
Although the pair's romantic journey has ended, fans may recall some of their precious moments together including the time they spent with their son, Aman Tyler Perry. The actor once shared a touching memory about disciplining his son.
Aman had been disrespectful to his nanny, which prompted Perry to give him a stern warning. This was an emotional event for the comedian who did not have it easy as a child. However, the actor also described the experience as powerful.