Ray J's Wife Princess Love & Daughter Melody Enjoy a Pool Day in Matching Cream Swimsuits
Rapper Ray J's wife, Princess Love, enjoyed a refreshing day at the pool with her charming daughter, Melody. The mother-daughter duo looked cute in their matching swimsuits.
"Love & Hip Hop" reality star Princess Love is reaping the benefits of being a mother. The 36-year-old wife of rapper Ray J is happy that she has a daughter with whom she can share her love for fashion.
Princess took to Instagram to share a sweet picture of herself with her two-year-old daughter Melody, whom she and Ray J welcomed in 2018.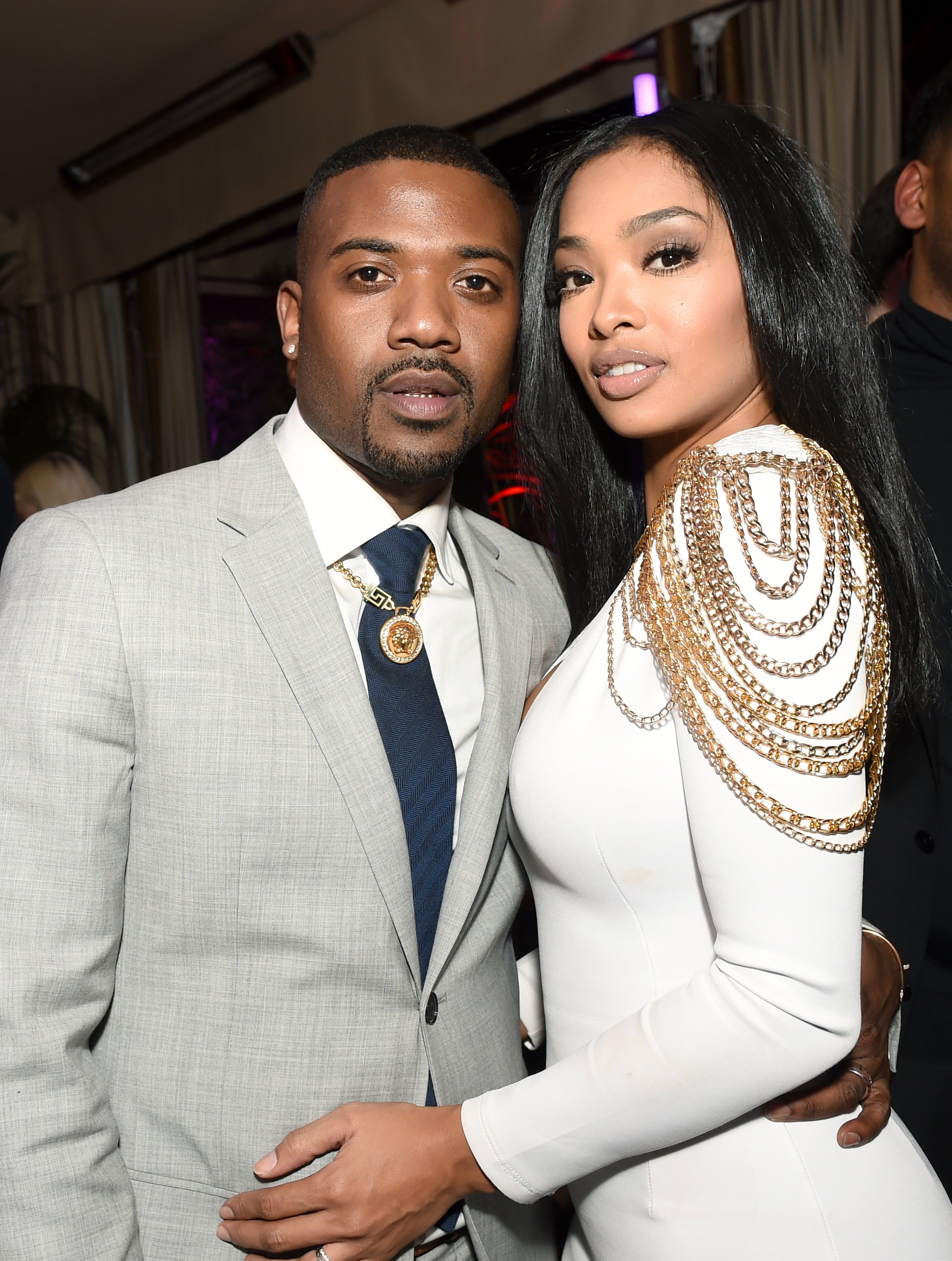 ENJOYING THE POOLSIDE
Princess, who also has a one-year-old son named Epik, posed sideways while on top of an outdoor couch. She wrapped her left arm around Melody as she rested her other arm on the side. 
She gave a subtle smile while her charming daughter looked away. The doting mom and Melody wore cream-colored swimsuits but in different styles. Princess captioned her post:
"Pool day ?"
The mother-daughter pair appeared to be having a relaxing vacation at a resort in Miami, Florida, enjoying the sun and the refreshing palm trees around them. 
Many fans were in awe of Princess and Melody's picture and expressed that they looked so cute in the snap. Others commented with heart-eyed and fire emojis. 
Amid their previous divorce last year, Princess and Ray J showed up together during Melody's birthday in May. They didn't show any ounce of hate, but they filled the occasion with love.
"NEW DAD" STRUGGLES
Ray J, also known as William Ray Norwood, who happens to be Brandy's brother, reminisced his "new dad" struggles in a throwback video on Instagram in honor of his daughter's birthday.
Ray J filed for divorce from his wife, later claiming it was an impulsive decision.
LOVE MIXED WITH DRAMA
Having a daughter changed Ray J's view in life, but having another child has made him a happy father even more. He gushed over Epik's birth in 2019 despite the marriage drama he was having with Princess. 
Princess earlier claimed that the "One Wish" rapper left her and Melody "stranded" in Las Vegas. Several months after Epik was born, the couple's relationship spiraled.
The drama continued to spiral when Princess, in May 2020, filed for divorce from Ray J. Two months later, she asked the court to dismiss her divorce from the rapper.
However, come September, Ray J filed for divorce from his wife, later claiming it was an impulsive decision.  The issue seemed to be short-lived as the two have been back to each other's arms again.