Kristen Stewart Looks Identical to Princess Diana in a Photo from 'Spencer' Film — See Her Now
For all the skeptics who thought actress Kristen Stewart wouldn't be able to pull off looking like the late Princess Diana in the upcoming movie, "Spencer" can now breathe easy as the first proof is out.
Last year, it was revealed that Kristen Stewart was cast to play the role of the late Princess Diana in the film "Spencer." Director Pablo Larraín's drama will follow three pivotal days in the late Diana's life.
Fans will see the time the princess spent at the Queen's Sandringham estate over Christmas in the early 1990s. The trip happened to be one of her last ones as she passed away on August 31, 1997.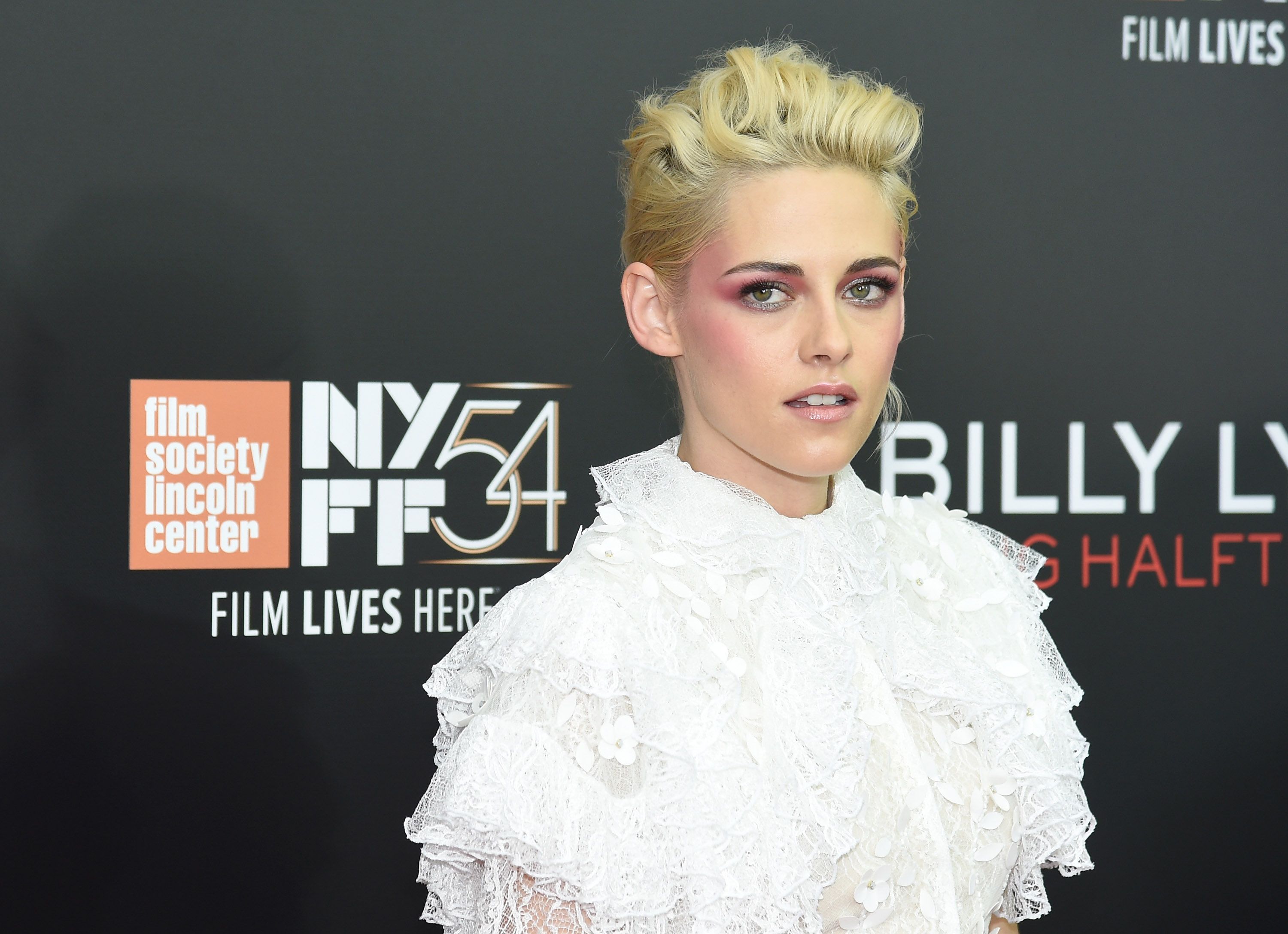 The period also happened to be where she realized that her marriage to Prince Charles was almost over. However, fans have long to wait as the movie was said to be close to starting filming.
A release date has also not been announced yet. Some fans were quite critical when it was revealed that Stewart would be portraying the People's Princess in the upcoming movie.
Exclusive: "Peaky Blinders" creator Steven Knight shares more details about the movie, and reveals the Kristen Stewart-fronted Lady Diana movie "Spencer" is "very close to filming." https://t.co/sAxkLb00ZJ

— Variety (@Variety) January 21, 2021
Most people couldn't see the actress pulling it off, but the first photo of her dressed to look like Diana was recently released. Fans got to see a sneak peek of Stewart giving off an uncanny resemblance to the late royal.
The "Twilight Saga" star channeled the princess perfectly while posing dramatically in front of what appeared to be a door. She sported a red coat, a black hat that featured a veil, and a black blouse.
Pablo Larraín and Kristen Stewart's Princess Diana movie #Spencer is "about to start filming," says writer Steven Knight: "We've got a cast all in place and we're ready to go, and Pablo's brilliant. Working on the script has been a pleasure." https://t.co/02YKtcb9v5 pic.twitter.com/VuCl8p1xUk

— IndieWire (@IndieWire) January 22, 2021
Her look also included a short blonde wig styled to look like Diana's hair. The photoshoot also featured one more accessory – blue contact lenses to hide Stewart's green eyes, so she matched the late royal's.
Now all that is left is for fans to hear the "Charlie's Angels" star's voice to see if she completely pulls off the role. Last October, the actress was interviewed by "InStyle" about taking on this huge role.
"'Spencer' is a dive inside an emotional imagining of who Diana was at a pivotal turning point in her life," Kristen Stewart said in a press release. https://t.co/Km24sj2na8

— The Advocate (@TheAdvocateMag) January 27, 2021
Stewart confessed that the English accent she had to mimic was quite "intimidating." She acknowledged how people knew Diana's distinct voice and that it was a big challenge for her.
However, the Los Angeles-born star isn't a stranger to playing real-life icons. In the past, she appeared as Jane Seberg in the film "Seberg" and Joan Jett in the movie "The Runaways."
Fans have been flooded with television shows and movies that feature the late Princess of Wales off-late. Netflix's "The Crown" will introduce the People's Princess in its forthcoming season.
The streaming network also announced it would debut "Diana" on its platform this year. The new show will be a taping of an upcoming Broadway musical that focuses on the late royal's life.