Todd Chrisley Posts Sweet Snap of Granddaughter Chloe Going Back to School Amid Racist Comments
"Chrisley Confessions" star Todd Chrisley took to Instagram to share a beautiful picture of his granddaughter Chloe amidst a previous racist comment.
Despite racist comments against his granddaughter, Chloe, podcaster Todd Chrisley shared a picture of her on his Instagram page. He captioned his post:
"When @savannahchrisley takes Chloe to school it's all smiling because she thinks She's grown ."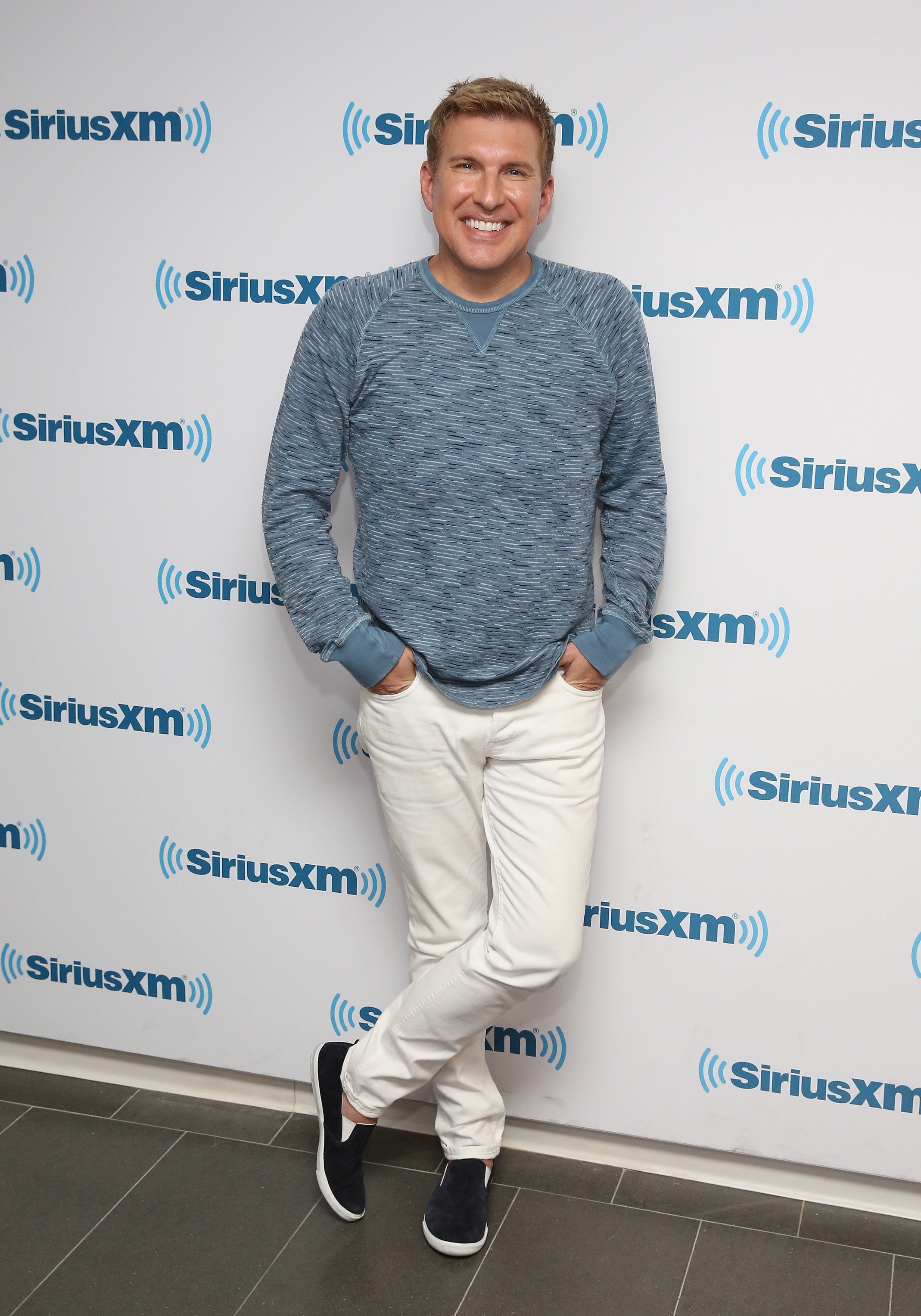 The photo captured the 8-year-old outdoors with a white ribbon on her well-packed hair. Chloe looked cute in a black T-shirt and matching jacket as she smiled at the camera.
The post has garnered many likes and comments from his supportive fans, most of which couldn't stop gushing over Chloe's beauty. One fan wrote in the comments section that her 6-year-old child loves Chloe.
Another follower wrote that Chloe was growing up to be a beautiful young woman. It is nice to see people warm up to Chloe despite the recent attack on the 8-year-old because of her race.
Julie Chrisley has also been vocal about her disappointment over people's racist comments about her granddaughter. 
Some weeks back, Todd posted a photo of himself and his granddaughter to announce her appearance on his podcast, "Chrisley Confessions," where they would be speaking about racism in America.
An Instagram user had responded to the post with a racist comment attacking the 8-year old. The "Chrisley Confessions" star was having none of it and quickly responded to the racist comment.
In his response to the comment, he wrote that he wishes the user to live long enough to see that color has no negative impact on children, but ignorance, on the other hand, has a dire consequence.
In a previous interview, Todd's daughter Savannah Chrisley talked about how her family discusses race issues amid the nationwide protest about racial injustice. She also revealed that they tell Chloe to be cautious around the police due to her skin.
Todd's wife, Julie Chrisley, has also been vocal about her disappointment over people's racist comments about her granddaughter. The "Chrisley Knows Best" star said she marveled at the things people would say hiding behind their computer screens.
Julie said this during Chloe's 8th birthday which she celebrated with a heartfelt message on Instagram. She wrote that her granddaughter is a blessing to their family. Julie also had a word of advice for Chloe. She wrote that Chloe should know her worth and that she is beautiful inside out. 
Todd also took to his Instagram to celebrate his granddaughter's birthday. He expressed his love for Chloe and how she had changed their family's lives and hoped that she would change the world as well. 
Chloe has become an important member of the "Chrisley Confessions" podcast. During an episode of the show, Chloe said she was happy with how God made her. Todd also added that Chloe needed to be part of the conversation about race as it affects her.
Chloe is the daughter of Todd's son, Kyle Chrisley. Todd and Julie have been raising their granddaughter after gaining custody of her due to Kyle's substance abuse issues.