Mama June Shannon Marks One Year of Sobriety by Posting a Sweet Photo with Her Boyfriend Geno
Mama June recently celebrated one year of sobriety with a heartwarming photo of herself and her beau, Geno Doak. Fans could not be happier about the reality star's milestone.
Mama June is celebrating a huge milestone! The reality star recently shared an adorable photo of herself and her boyfriend, Geno, on Instagram.
In the photo, June and Geno were captured in an outdoor location with their backs turned to each other. The couple sweetly held hands while flashing smiles for the camera.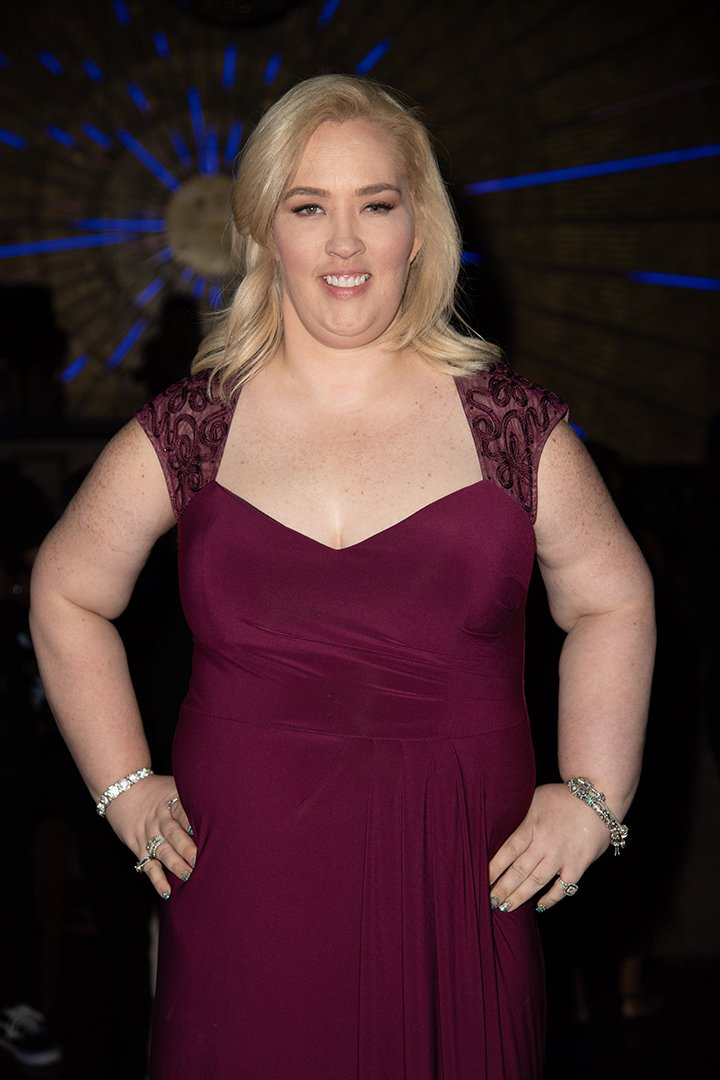 While June donned an orange top and black pants, Geno rocked a black tee paired with khaki pants. The adorable photo was accompanied by a caption detailing the reality star's gratitude for how far she has come.
June took a trip down memory lane to a year back when her and Geno's sobriety journey started. The reality star recalled how broke they were at the time but were eventually able to get money to check into the Banyan Treatment Center in Stuart, Florida.
After staying in the facility for 23 days, the couple relocated to South Florida, where they have lived for the past year. June added that in addition to staying clean for a year, they have also been able to help other people get started on their journey to sobriety.
She continued by telling fans they could reach out to her if they want to talk about their struggles. June concluded the lengthy note with the reveal that she plans to work in a rehab facility where she can help more people.
As expected, the heartwarming post was met with several reactions from fans and followers who took to the comments section to leave their thoughts and opinions.
...the reality star's youngest daughter Alana, best known as Honey Boo Boo, is also a celebrity.
While some sent their love and support to June, others showed their support for her progress, with many gushing out on how proud they are of the reality star.
In 2019, June had a run-in with the law when she was arrested for the possession of the controlled substance and drug paraphernalia. She was arrested alongside Geno on the same charges.
Although she's had some rough times, that has not stopped June from being an amazing mom to her four children: Anna, Jessica, Lauryn, and Alana, all of whom appear in her popular TLC reality show "Mama June: From Not to Hot."
While June is undoubtedly famous, the reality star's youngest daughter Alana, best known as Honey Boo Boo, is also a celebrity in her own right.
On "Mama June: From Not to Hot," Alana warmed her way into the hearts of many with her adorable and hilarious antics. Therefore, it came as no surprise when the teenager landed her own show, " Here Comes Honey Boo Boo," with TLC.
While Alana is a fantastic kid, June's struggle with drug addiction interfered with her role as a mother. This led the teenager with no other choice than to start living with her older sister Lauryn.
Earlier this year, Lauryn gave an update about her sister's well-being after a concerned fan asked whether Alana was living with her dad or their mom.
With their mom's past struggles, it is amazing to see Lauryn and her sisters stepping up to support each other. And for the reality star, she has indeed come a long way. Without a doubt, June is well on her way to a lifetime of big milestones.