Us Weekly: Pamela Anderson Was Going Wear Silk Pajamas for Wedding with Her Bodyguard
"Baywatch" actress Pamela Anderson was ready to walk down the aisle last year in luxurious silky pajamas complete with other fashion items but had a change of heart just before stepping out.
Just before the end of 2020, star actress Pamela Anderson walked down the aisle with her bodyguard, Dan Hayhurst. However, the events of her big day were interesting and filled with dynamics.
Her fashion stylist, Janet Ross shared that Anderson, 50, was ready to walk down the aisle in champagne-colored silk pajamas, heels, and a veil; however, she changed her mind at the last minute, opting to be a princess bride instead.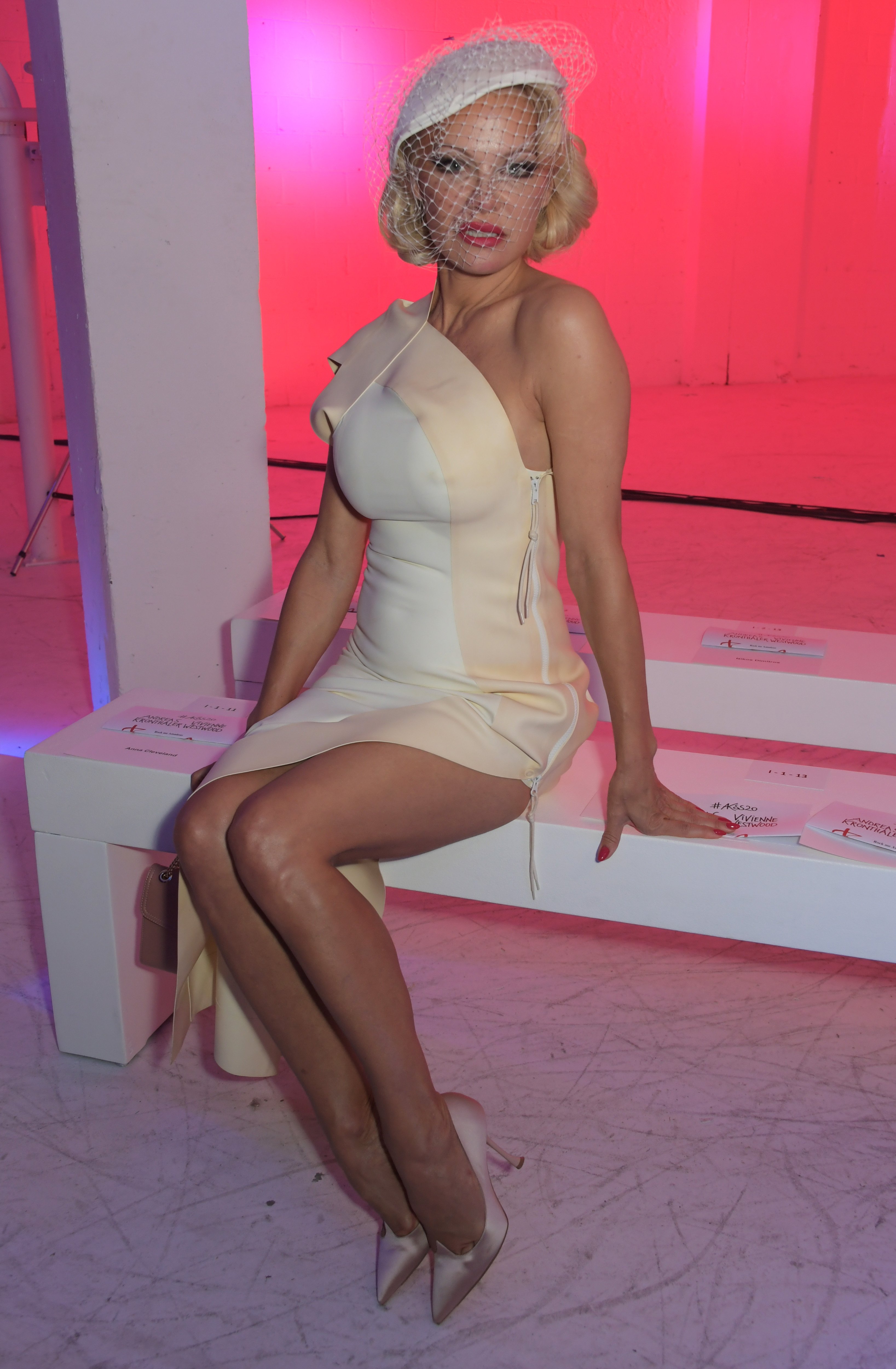 Ross noted that Anderson's wedding was a surprise that gave the styling team one week to set up an exquisite bespoke for the bride-to-be. She shared that the actress's dress was inspired by the ocean.
They ended up designing the dress in the colors blue, cream and white. Ross noted that Anderson wanted to represent the island and respect the ocean. Her dress included a tulle from Jonna Delaney and a 1940s corset. 
The top part of the dress was vintage, obtained from Lace Embrace, while Anderson's floor-length veil was a Valentino design that belonged to her. In the overview, the "DWTS" alum's dress maintained a subtle cinderella-fashion. 
They left each other a year after and remarried in 2013. This was not to last as they finally called it off in 2014.
The "Stacked" actress tied the knot in an intimate ceremony at the house she bought from her grandparents in Vancouver, Canada. Right there in the backyard, she and Hayhurst exchanged their vows and were joined together by a local minister.
The couple started their romance last year during the early quarantine stage, seven months after Anderson's divorce from Jon Peters. She and Peters were said to have separated after 12 days of being married.
She, however, came out to say that they were never married. Her first marriage was to star drummer Tommy Lee in 1995. What started as a whirlwind romance ended as a marriage on a beach four days after dating.
Anderson and Lee had two kids together before their 1997 divorce. She later met Kid Rock in 2001, and after an on-and-off relationship, they got married in 2006. The couple also ended their marriage in 2006.
In 2007, Pamela became romantically linked to her long-time friend and film producer, Rick Salomon. They left each other a year after and remarried in 2013. This was not to last as they finally called it off in 2014.