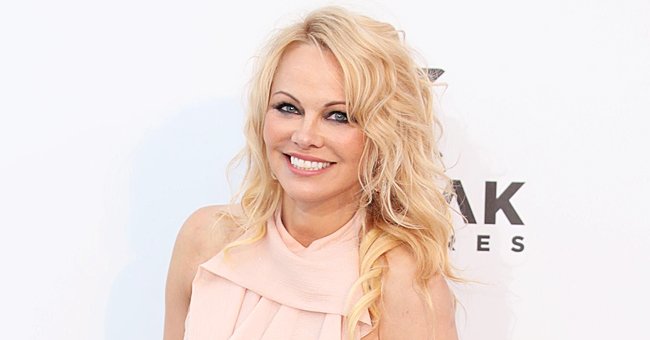 Getty Images
Pamela Anderson Married Her Bodyguard Dan Hayhurst in an Intimate Ceremony on Christmas Eve

Pamela Anderson is a married woman! The former "Baywatch" beauty married her bodyguard, Dan Hayhurst, in an intimate ceremony without friends and family on Christmas Eve at her home in Vancouver, Canada.
Pamela Anderson has married for the 4th time. The lucky man is her bodyguard, Dan Hayhurst. Anderson met the Vancouver native at the start of lockdown last year, and the pair have been attached at the hip ever since.
They exchanged traditional vows, conducted by a local pastor to the sounds of rhythmic beating drums in a sanctified ceremony by the Canadian First Nation. It all took place in the backyard of Anderson's, 53, countryside home in Ladysmith.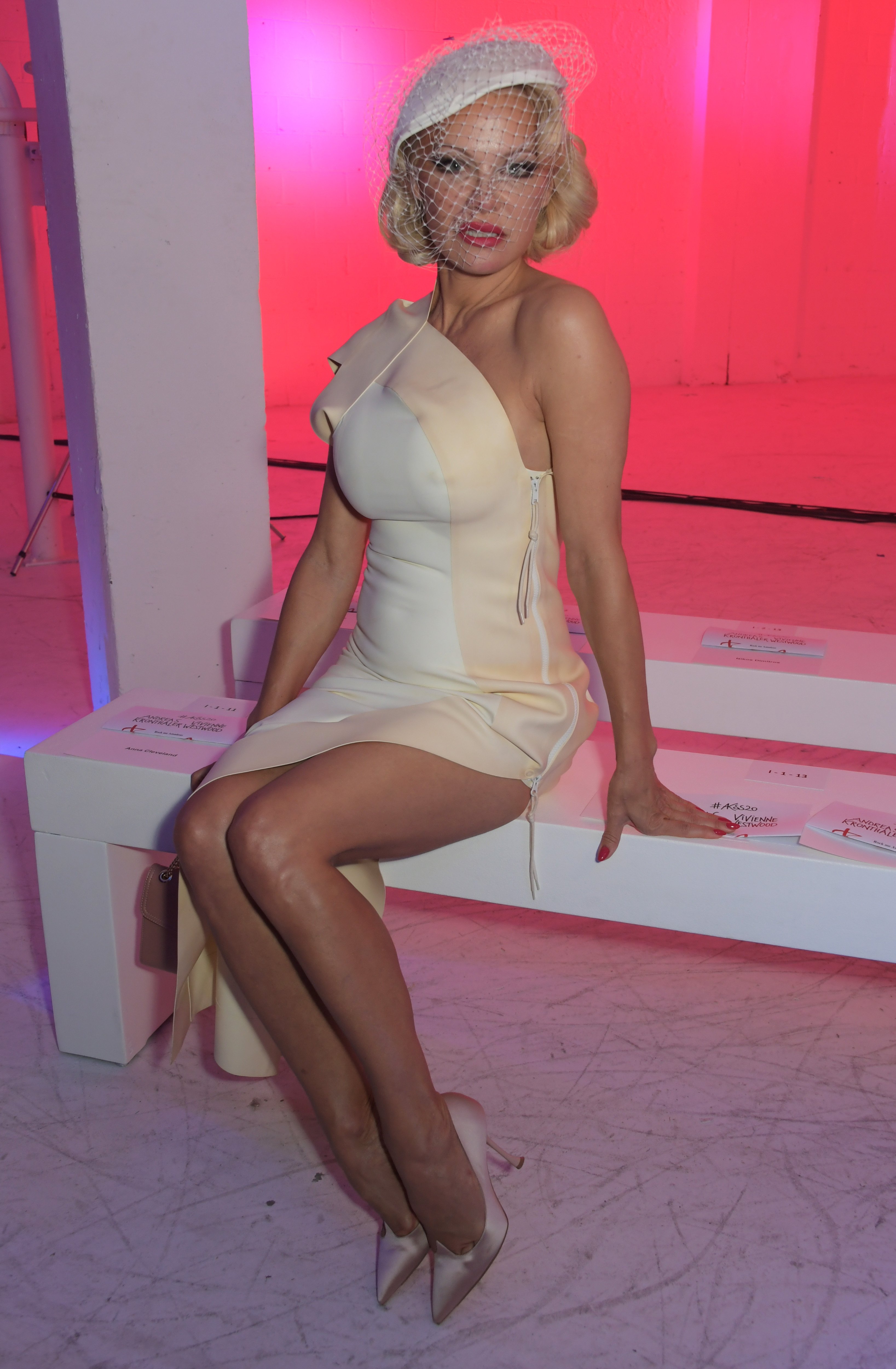 Pamela Anderson looks stunning in white at Paris Fashion Week, September, 2019. | Photo: Getty Images.
A SYMBOLIC BOUQUET
The blonde beauty wore a Cinderella blue bridal skirt by Joanna Delaney Bridal, with a 1940's inspired satin slip and tulle, paired with a cream corset styled by Janet Ross. Her veil was by Valentino. Anderson later revealed to "DailyMailTV":
"I'm exactly where I need to be - in the arms of a man who truly loves me."
Her bouquet was arranged with various flowers bearing various symbolisms: hydrangea for emotion, an olive branch representing peace, an orchid which is indicative of passion, and eucalyptus, which is meant to keep energies pure.
TIERED COCONUT VEGAN DELICIOUSNESS
Even though Anderson has been known for over the top outfits, she went very minimalistic when it came to accessories, wearing absolutely no jewelry and opting for a wedding ring with no diamonds.
For their wedding cake, Anderson went vegan with double vanilla and triple coconut flavor. The creation was stacked in two tiers and adorned with a glass deer ornament and a white carnation, symbolic of Anderson's love for animals.
A SYMBOLIC WEDDING VENUE
Anderson bought her home from her grandparents 25 years ago and has invested $1million into renovating it with Hayhurst. She loves the different types of wildlife and the grove of trees surrounding her, as she added:
"This is where my parents were married and they are still together. I feel like I've come full circle."
As a very spiritual person, Anderson said her home gave off positive energy, and she felt most comfortable getting married where she would be surrounded by the nature she's known since she was a little child.
PUBLICIZED EX MARRIAGES
Anderson's recent weddings are a lot more demure compared to her July 2006 wedding to Kid Rock. They exchanged their vows in front of their celebrity friends on a yacht in St. Tropez, where Anderson infamously wore a tiny white bikini.
Before that, she married "Motley Crew" frontman Tommy Lee. The pair walked down the aisle just 96 hours after meeting in the summer of 1995. They had two sons, Brandon Thomas and Dylan Jagger, before divorcing in 1998.
FINDING HER SOULMATE
Anderson and Hayhurst began their relationship seven months after her split from her ex-husband, Jon Peters, with whom she was in a union for a total of 12 days.
A friend of Anderson has said that the former actress fell for the typical boy next door. Adding that the lovebirds are besotted with each other, the friend believes Hayhurst is exactly who Anderson would have ended up with had she never left Canada.
Please fill in your e-mail so we can share with you our top stories!