Nicole Murphy Shows off Her Killer Legs in a Photo Rocking a Black Midi-Dress & High Heels
Fitness enthusiast and model Nicole Murphy looked stunning as she posed in a black midi dress that showed off her long toned legs in a new photograph.
Fitness enthusiast, model, and former wife of Eddie Murphy, Nicole Murphy is an astonishing woman who has a glamorous body she is not shy to show off.
Nicole flaunted her killer legs in a new picture she shared on her Instagram story where she wore a black midi dress and high heels that accentuated her legs' beauty.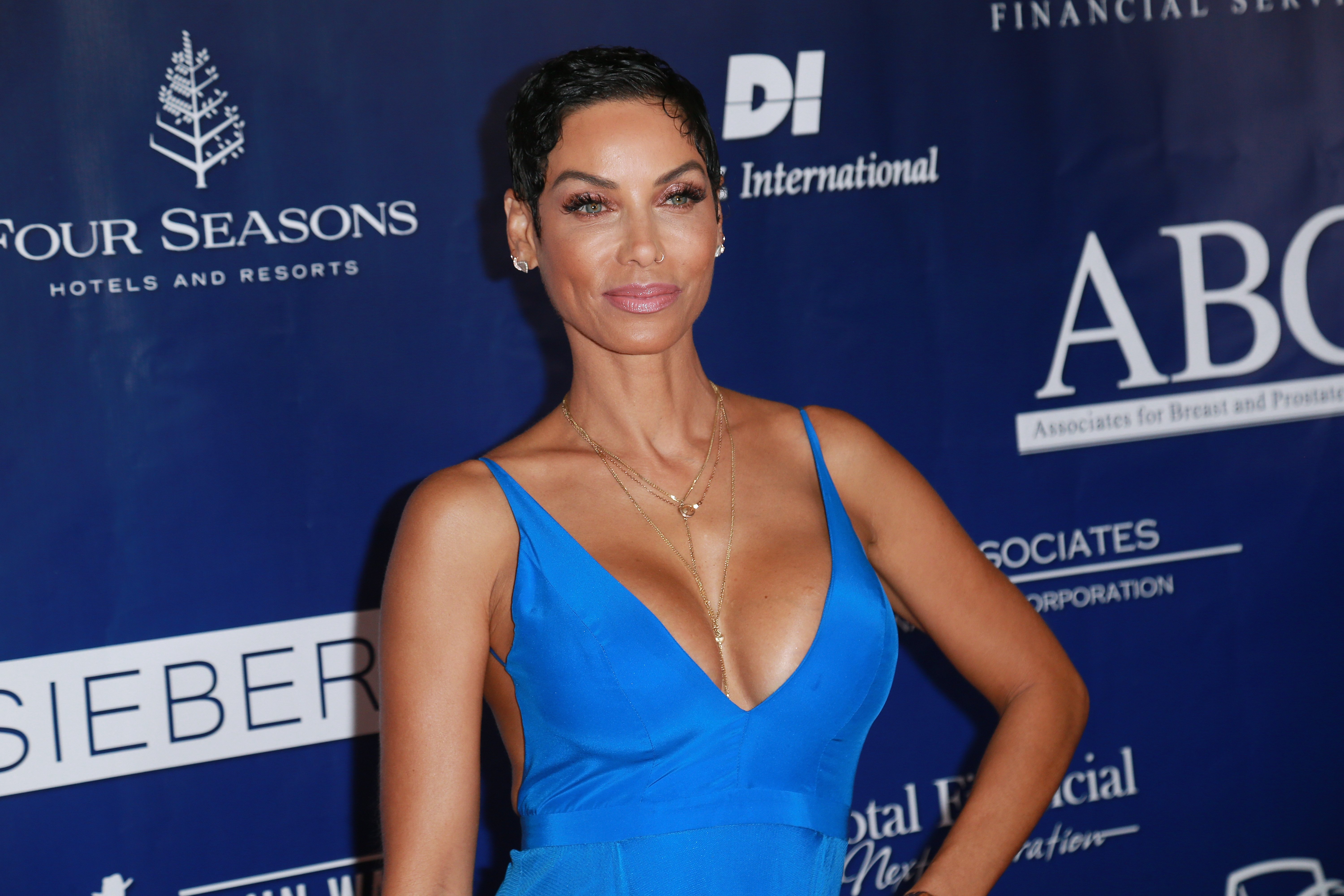 The mother of five looked elegant in the tight-fitting black dress that hugged her toned body while showing off her killer curves.
Nicole paired the dress with a large black bag and matching stiletto heels. Her hair was the usual chic pixie cut she is known to rock, and her nails were well manicured. On the image, she wrote the caption:
"I'm so ready to get dressed up and roll out somewhere nice."
The adorable grandmother opted for light-toned makeup. Her lips had nude lipsticks, but her eyes popped with dark eye shadows, eyeliner, and mascara that highlighted it.
Nicole's body and look is a product of her consistent hard work in the gym. A keen exercise enthusiast, Nicole loves sweating it out at least four times a week.
Interestingly, she admits that not all women would look like her as every woman has a unique body type.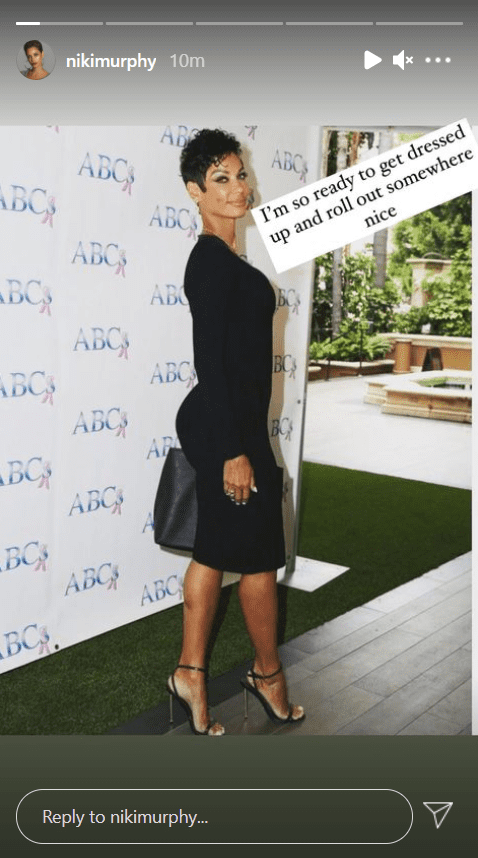 Three of those four times are with her fitness instructor, while she prefers going solo at least once to motivate and keep herself in check.
In a chat with BET's Body of Work, Nicole expressed that fitness is an important part of her life because she wants to stay healthy and keep her body in check to keep up with her granddaughter. She also said:
"I think with age you build your self-esteem, you become more confident, I'm confident within myself. I love to embrace my age. We can't go backwards."
Aside from being a fitness enthusiast, she is also an advocate for healthy living and exercising. She said she often encourages the women around her and her daughters to ensure they keep their health in check.
Interestingly, she admits that not all women would look like her as every woman has a unique body type, and she is thankful that her genetic makeup affords her the physique she has.
With a fit body like hers, it is no wonder that Nicole never shies away from flaunting her body and curves. She has the entire game on lockdown, from posing in swimsuits to wearing workout clothes that show her toned abs.
Nicole, who was married to Eddie from 1996 to 2005, is a mother to five adorable kids: 32-year-old daughter Bria, 28-year-old son Miles, 26-year-old son Shayne, and Zola and Bella who are 21 and 18 years respectively. She also has a grandchild from Miles named Evie.