Fans Praise Kenya Moore's Baby Calling Her Beautiful & Smart in Photo of Her Wrapped in a Towel
Kenya Moore's little daughter, Brooklyn Daly, had fans eating right out of her tiny palms in the latest post shared to her media page, and they made sure to leave sweet messages for the baby girl. 
RHOA star Kenya Moore's fans were all about her little daughter Brooklyn Daly in the new picture shared to her official Instagram page, where she was photographed having her fill of playtime.
The baby girl created a sweet image, lounging by the luxury poolside and soaking up some sunlight. Little Brooklyn was wrapped in a striped towel that covered her save her face and feet.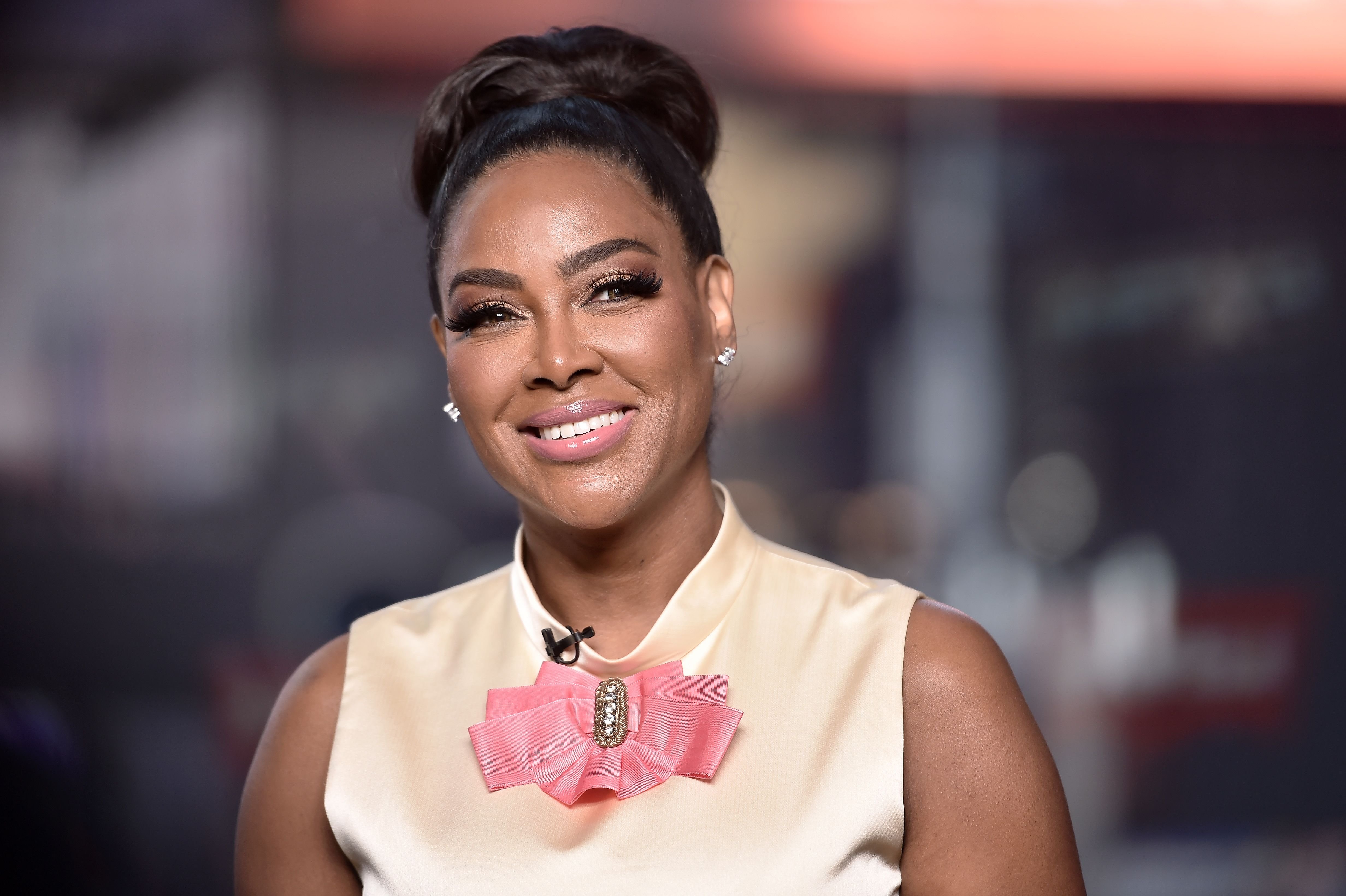 She seemed to have been wrapped up about some laps in the pool and was enjoying the time for refreshment. The toddler squinted with a big smile on her face while little parts of her curly mass of hair peeped from the towel.
The two-year-old had her tiny feet sticking out of the towel above the pool while posing for the camera and warming the hearts of admirers. Many Instagram users were smitten by her adorable photo and made for the comments. 

One psyched follower called her pretty and smart, while another person noted how much of a happy baby she was. More followers joined in the interaction, sharing the same sentiments.
Moore seems to be gearing for a second child; she confirmed in a chat with Us Weekly. 

Since the pandemic began, Brooklyn and her star mom have been cooped up at home, isolating and doing their part in flattening the pandemic curve while adhering to safety rules. 
Hollywood Life caught up with the reality star for life updates, and she's shared what's been obtainable in her home. In the virtual interview, Moore noted that she kept Brooklyn busy with online classes. 
It is safe to say that Brooklyn has been taking her classes seriously, as she has been showing how much of a smart baby she is. This was evident in one of her clips on Instagram, where she wowed fans with her cognitive abilities. 
The little girl was filmed indoors counting the numbers one to ten in French. While Moore read out the words from behind the camera, Brooklyn repeated after her without missing a beat! 
Brooklyn is the first child of the former Miss USA and her spouse, Marc Daly. Presently, Moore seems to be gearing for a second child; she confirmed in a chat with Us Weekly. 
The former beauty queen noted that she and her spouse were having discussions about expanding their family of three. She shared that she wanted to try again and in due time.