Kate Hudson and Mom Goldie Hawn Have a Good Time Reciting Each Other's Iconic Movie Lines
"Almost Famous" star Kate Hudson and her mother, "Death Becomes Her" star Goldie Hawn, proved how much they know about each other's careers in a touching and hilarious feature for a popular magazine.
Last year, actress Kate Hudson and her legendary mother, actress Goldie Hawn, recently took part in a fun game where the two revisited their respective careers.
In February 2020, the mother and daughter sat down for People magazine's Beautiful Issue to reenact famous lines from their movies, and the results were hilarious.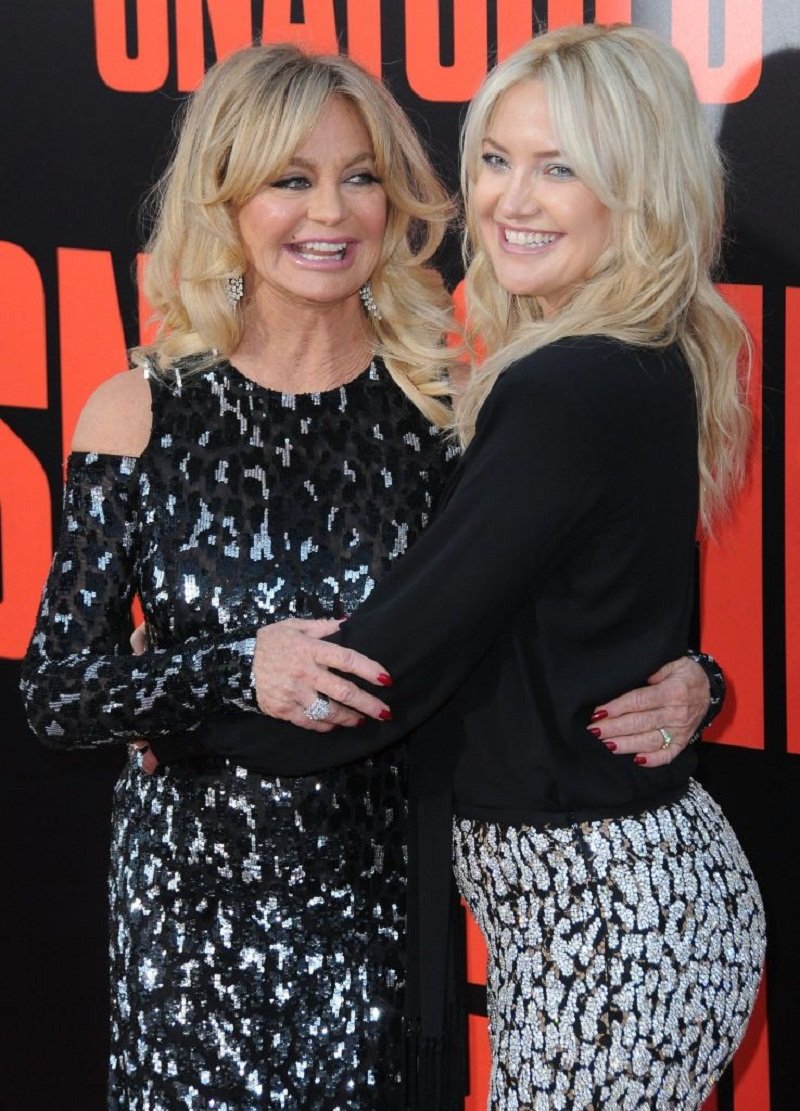 A MEMORY TEST
Both Hawn and Hudson looked forward to seeing how this would turn out, with the two anticipating it at the beginning of the feature, as they were warming up before starting.
First came the turn for Hudson to quote a line from one of her mother's hit films, with Hawn guessing correctly that the line came from the movie "First Wives Club" without a problem.
But when it was Hawn's turn to say one line from her daughter's films, and the veteran actress recited a line from "You, Me and Dupree?," Hudson could not remember herself saying that line in any movie.
After the mother and daughter laughed this off, celebrating that they don't become too attached to the characters they play, Hudson felt better when she immediately identified a line from her most iconic film, "Almost Famous."
A PROUD MOTHER
A proud Hawn then used the opportunity to tell her daughter how much she liked Hudson's performance in her debut film, and Hawn pointed out that both Hudson and she had received award nominations for their first movies.
Kate is Hawn's only daughter, but the veteran actress is also the mother of two sons, namely Oliver Hudson (shared with Kate's father Bill Hudson) and Wyatt Russell (shared with her longtime partner and actor. Kurt Russell.)
A VERY INVOLVED GRANDMOTHER 
In turn, Hawn's three grown children have gifted the actress with six beautiful grandchildren with whom she has an extraordinary bond, having been present in all of their births.
Kate is the mother of half of Hawn's grandchildren, and she has Ryder,16, Bingham, 9, and Rani, 2. Oliver is the father of the other half of the actress' grandchildren, namely Wilder, 13, Bodhi, 10, and Rio, 6.  
THE KEY TO HAPPINESS
Hawn is delighted about having a big family, and she has concluded that family is the way to achieve lasting happiness. She celebrates the fortune she has of having become a grandmother.
As involved as Hawn has been in her grandchildren's lives, the "First Wives Club" star reportedly regrets not having been as available for her children as they grew up since she had a hectic career back then.