Julie Chrisley Slams Trolls for Racist Comments against Her 8-Year-Old Granddaughter Chloe
Julie Chrisley is slamming racist trolls who are leaving hateful comments targeting her 8-year-old biracial granddaughter Chloe Chrisley. She and her husband, Todd Chrisley, have custody of the little girl.
Julie Chrisley told Page Six that she is no stranger to online hate against her but is heartbroken by the frequent racist comments against her biracial granddaughter Chloe who is often attacked on social media. 
Chrisley expressed that the things uttered in the attacks are unfathomable. This is not the first time the Chrisley's have spoken out about the issue. Todd has also noted the racially targeted attacks and clapped back.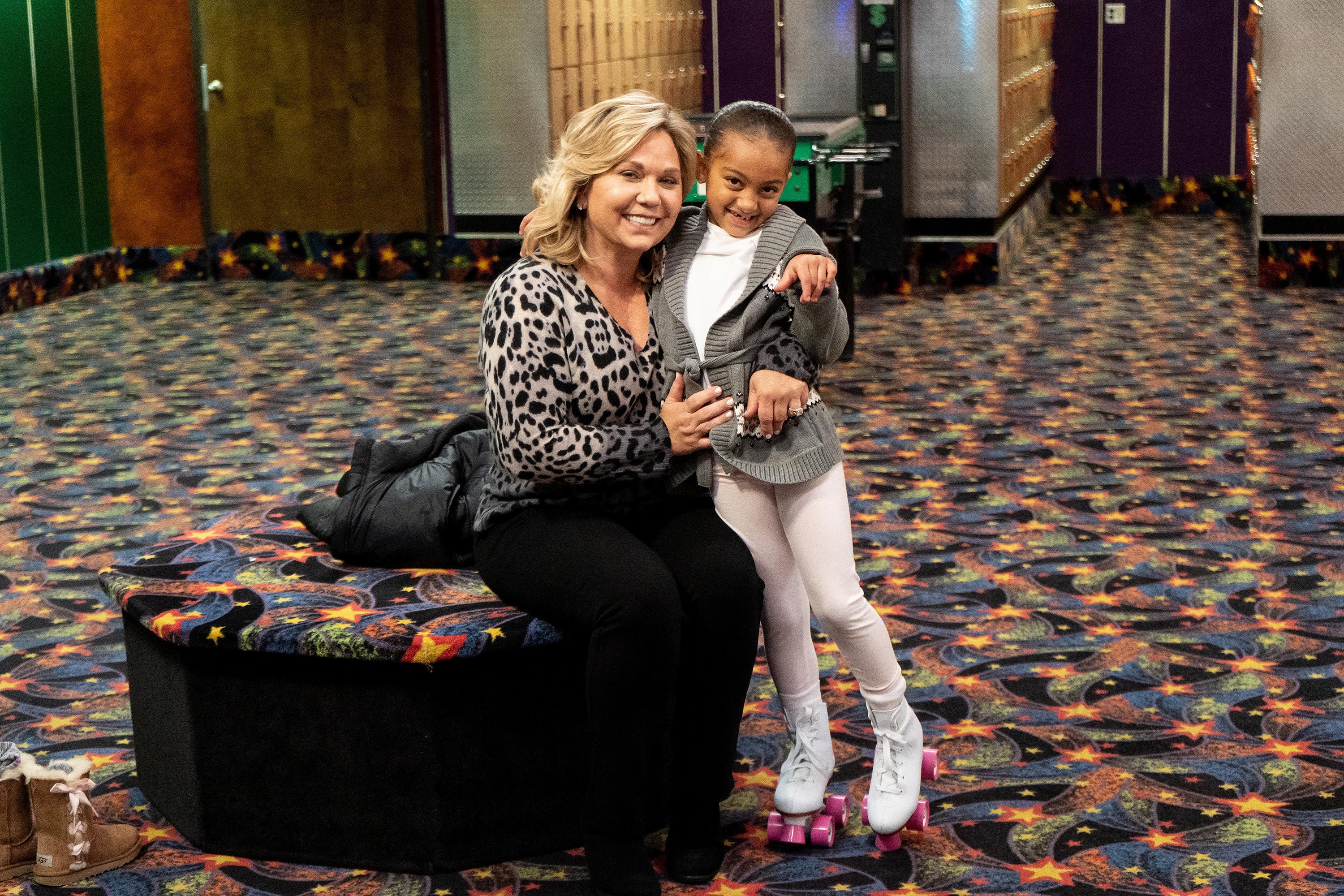 Chloe is Chrisley's granddaughter from her son Kyle and his ex-girlfriend Angela Johnson. The pair have been imbued in legal battles that have seen Kyle's parents win custody of their child.
Chrisley and her husband have been open about their relationship with their granddaughter, often sharing snaps spending time with her. However, as Chrisley noted, the racist comments on the pics have her stunned.
"It breaks my heart, and it makes me realize just how far we as a country still have to go."
Todd also shared his wife's sentiments by snapping back at hateful comments. After announcing Chloe's guest appearance on his podcast to discuss race, a commenter attacked Chloe's multiracial ethnicity.  
Todd came to Chloe's defense, calling out the commenter by name. Todd revealed his family has been having conversations about race with Chloe adding his family will not participate in anything, making Chloe feel less than them.
Todd admitted that his eyes had been opened to silent racism due to Chloe.
Chrisley's daughter Savannah, 22, has also lent her voice to the prejudice. Following George Floyd's killing in May last year, Savannah revealed she and her father had lengthy conversations about the incident.
Savannah expressed her fear for Chloe's future because of her skin color in light of Floyd's death. On her Instagram stories, Savannah answered followers who had been asking for her opinion on the matter, saying:
"I have conversations about it and I'm trying to process it myself."
Chrisley and her husband were granted custody of Chloe after their son Kyle was arrested on assault charges. Todd also disclosed Kyle has struggled for years with substance abuse and bipolar disorder.
Chloe's mother lost custody of her child after being arrested for allegedly trying to defraud Medicaid. Chloe has been in Chrisley's custody ever since. Recently, Kyle was arrested for drug-related charges.
The adorable Chloe recently turned eight, and Chrisley took to Instagram to dedicate a sweet post to her grandaughter in honor of her special day. Chrisley gushed in the captions, calling Chloe a blessing to her family.
Todd also left a touching message for Chloe on her birthday, confessing the little girl has changed their lives. On his podcast, "Chrisley Confessions," Todd admitted that his eyes had been opened to silent racism due to Chloe.